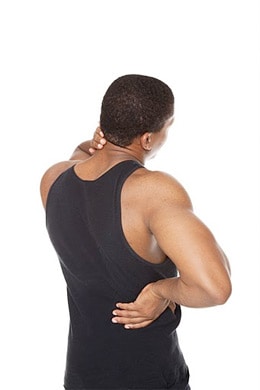 Having a massage can be an important part of a healthy lifestyle. It helps reduce stress levels, relax your mind and cure sore muscles after a work out.
Our masseur has an International Full Professional Thai Massage Diploma from the Thai Institute of Massage and Kata Health Spa Training Center in Phuket, Thailand. This massage is traditional Northern Thai and is called Nuad-bo Rarn Massage, or Ancient Thai Massage. It is a unique form of body therapy dating back to the time of the Buddha, brought to Thailand and practiced by Buddhist monks of the time.
Thai style massage focuses on realigning the muscular and energy pathways in the body, unlocking tense shoulder and neck muscles and providing relief to people with lower back disorders. The technique is a combination of pressure points and working the body's skin tissue and muscle, relieving pain, migraine, headache, strain, stiff knee or neck, etc. It promotes healing, mental relaxation and improves blood circulation.
Our masseur also has many years of experience in taking care of professional fighters in Muay Thai, boxing, and combat sports.  He knows what to do when someone has an injury, how to prevent them and what kind of massage is needed for each one.
With the knowledge of the Traditional Northern Thai Massage and his experience of taking care of athletes, our masseur has taken Thai massage to the next level, combining it with sports massage, creating a perfect massage that brings these benefits:
      Improves circulation and lymphatic flow
      Assists in the removal of metabolic waste
      Stimulates nerve endings
      Increases or decreases muscle tone
      Assists in mental preparation for training/fighting
      Relieves the day to day problems, strains, injuries, sprains, tensions and fatigue
You don't need to be an athlete to get these benefits from our massage. But if you are a sports person at any level you can improve in the following:
      Conditioning / training
      Pre competition
      Inter competition
      Post competition
      Injury prevention
      Injury recovery
We invite you to experience the many benefits of our sport-Thai massage in a comfortable environment.  The perfect end to a training sessions at Sumalee Boxing Gym, the newest Muay Thai training camp in Phuket, Thailand.