By Mike Davis for Sumalee Media
In our first fight night since Craig Dickson's stunning victory at Lumpinee Stadium, Team Sumalee headed to Bangla Boxing Stadium where Sasha and Nin Wisset were scheduled to face some tough opponents.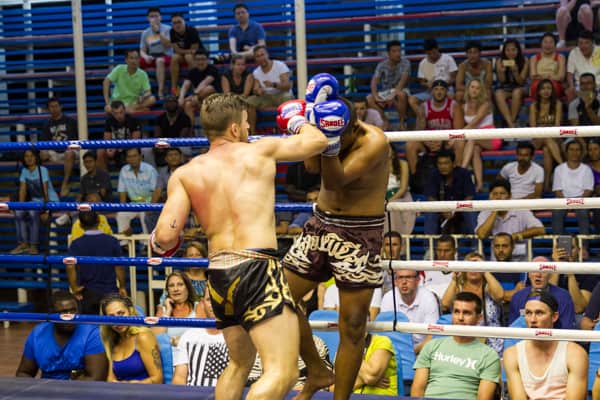 Sasha, originally from Ukraine, is a resident of Phuket and has been training with us since 2014. This was his third Muay Thai fight for our gym with one win and one loss to his name. On this occasion Sasha faced a young Thai opponent from Jorpetmuangtang gym and started off well with some strong boxing, forcing Rodtang against the ropes for a moment. Unfortunately Rotang proved to much for our fighter and unleashed a torrent of kicks and knees to end the match in Round 3 by TKO.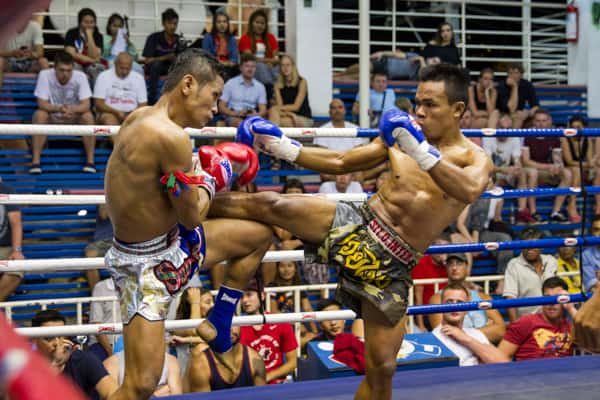 In the final and main event we saw Nin Wisset face Tepnakorn Sit-O-Inter for the third time. Both fighters laid claim to a win apiece to tensions were high and the punters were making a lot of noise. Nin threw his usual dangerous elbows and cut Tepnakorn early on drawing a lot of blood. By the third round Tepnakorn was gaining momentum and by the fifth both fighters were neck and neck. The decision was given to the Sit-O-Inter fighter in the end, but you can be sure that these two will meet in the ring again in the future.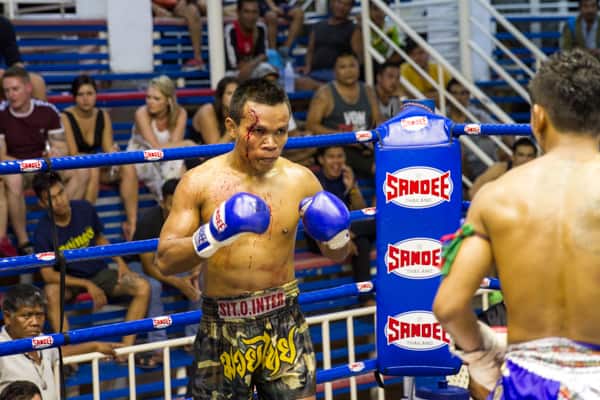 Sasha Sumalee (Ukraine) VS Rodtang Jorpetmuangtang (Thailand) – Rodtang WINS via Round 3 TKO
Nin Wisset Sumalee (Thailand) VS Tepnakorn Sit-O-Inter (Thailand) – Tepnakorn WINS via decision
Check out the photo album from Sumalee Media on our Facebook Page here, or watch the full fight videos below.