By Mike Davis for Sumalee Media
Photography by Craig Dickson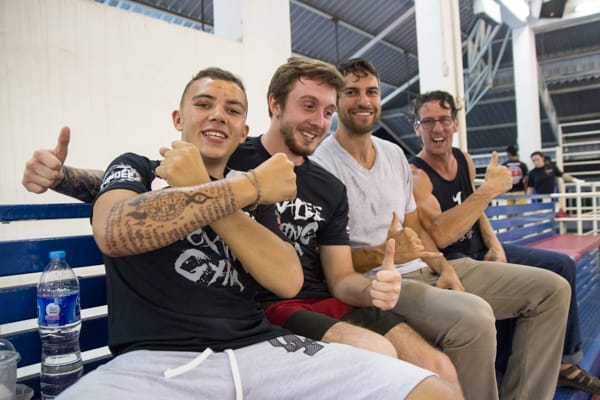 Team Sumalee headed to Bangla Boxing Stadium Patong last Friday for their second fight night of the week. Australian fighter, Rozi Komlós, and Brit Alex Doyle were scheduled to fight but due to injurySeung Il 나승일 stepped in for Alex. Rozi was matched with another Australian and Seung was matched with his last opponent, Salim Muhidinov, who defeated him on points a couple of weeks before.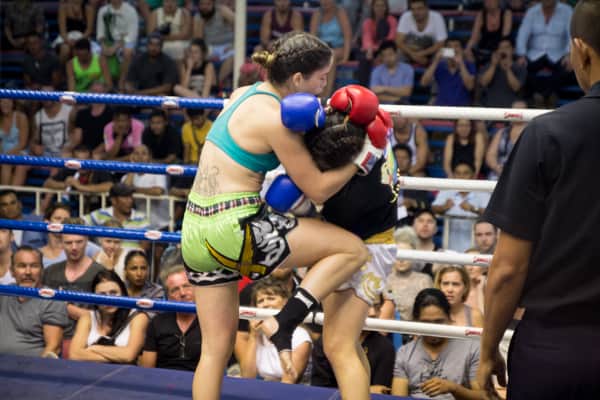 Rozi Komlos has been on great form since joining our camp. Prior to this fight she was 3 for 3 at Bangla Boxing Stadium and the look of determination in her eye told us this match would be no exception. Her opponent, Justine, was giving away a large height advantage though she looked to be the bigger built of the two. Rozi Komlos kept her at bay with strong front kicks and some sharp kick combinations before a barrage of knees brought the blue corner to an eight count in round 3. Seizing her chance, Rozi put on the pressure and the ref was forced to call an end to the match! Currently undefeated since joining our camp, we can see a big future for the Sydneysider.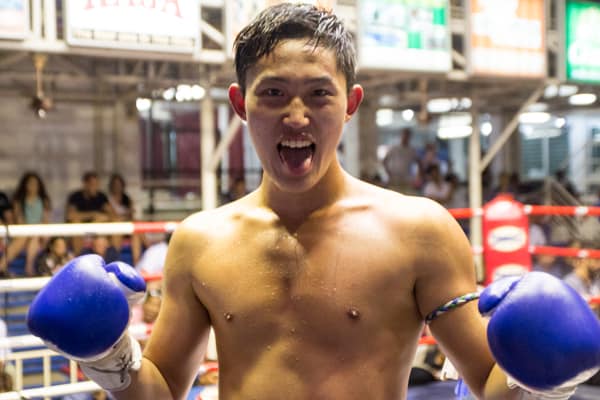 Seung Il did well in his last match against Mike Swick's MMA prodigy just two weeks before, but failed to sway the judges. On this occasion, however, it was a very different story. The Korean started as the aggressor with some big knees from the first bell with Salim taking a more counter-attacking approach with boxing and low kicks. By round 3 Salim was visibly tired but Sueng just kept moving forward, scoring consistently throughout the later rounds. It was a well matched bout but after 5 thrilling rounds Seung brought a second win home for Team Sumalee and received a big cheer from the camp.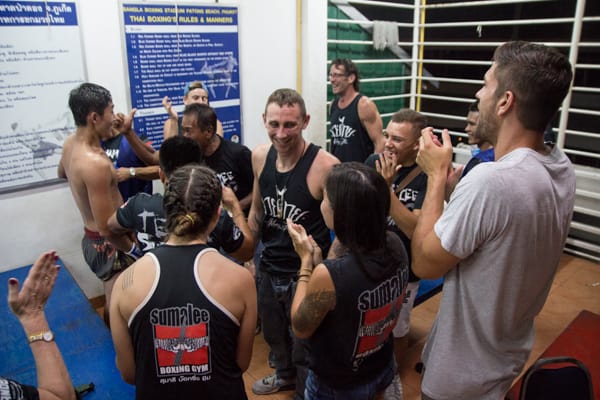 Rozi Komlós (Australia) VS Justine Chookchai Muay Thai (Australia) – Rozi WINS via Round 3 TKO
Sueng Il Sumalee (S. Korea) VS Salim Muhidinov AKA Thailand (Russia) – Seung Il WINS via decision
Watch the full fight videos below.