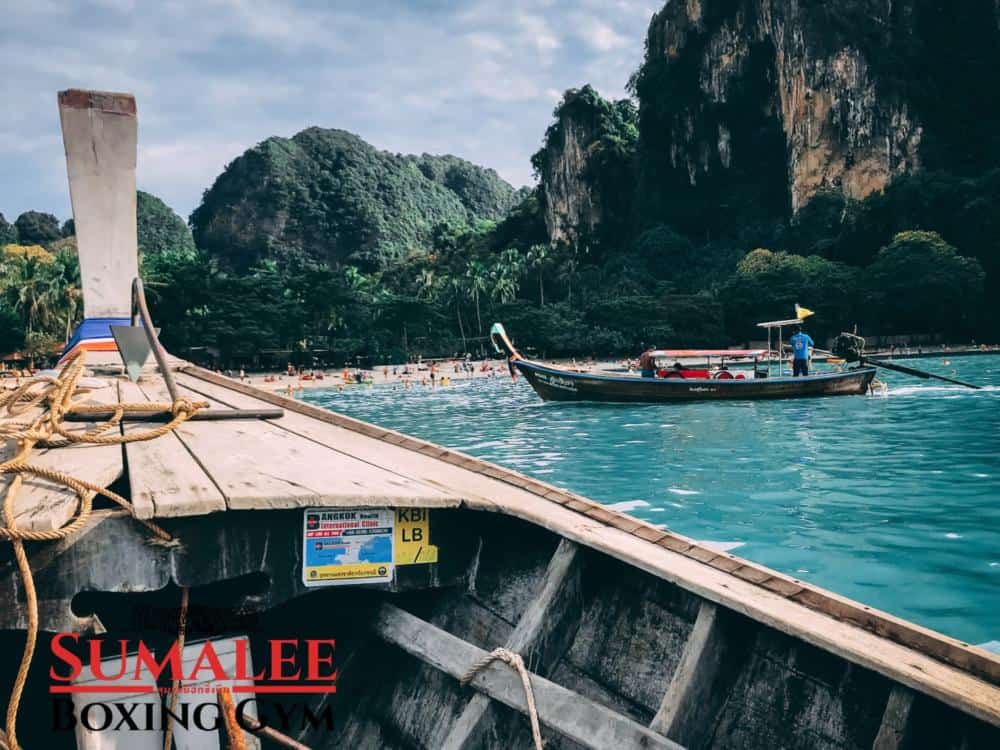 Phuket is about as close as you can get to paradise and the Thalang area is even closer. It's that far-flung somewhere with paradisiacal shorelines, ethereal rock formations that climb out of the seas and sapphire waters that turn the white-sand beaches an irresistible gold every time the white-capped waves gently kiss the land.
But despite this version of Utopia, there is an unspoken truth that rattles around every travellers mind like a marble bouncing across a Bagatelle board, one that's impossible to deny: Phuket is a little bit like licking a cattle prod. It doesn't matter how much you might expect it to ricochet across your tongue – shocking and sparking and fizzing and dancing – the intensity can still surprise you.
But that's what makes this (not so) little island so much fun. It's what makes this place so alluring, so exciting. Phuket knows how to live life on the edge in every sense of the word. It doesn't matter if you're heading here for a month of beach bumming, to soak up the culture, have your brain blown by the secret scuba dive spots, indulge in foods so fabulous your mouth will trip the light fantastic, or you just want to go in search of all those fabled hedonistic and holistic pleasures you've heard people whispering about at almost every campfire you've ever sat around – Phuket promises to spoil you for choice and deliver something wow. Always.
But this island is so much more than just a pit-stop on a post-university trek across South-East Asia, where you get to tick off your top two bucket list entries of a) ride an elephant and b) survive a Full Moon Party. Nor is Phuket like the secret cove in The Beach.
Maybe it was once upon a time. But not anymore. It's sad news because you no doubt love that film, and love-love Leo's depiction of Richard in it. But so does half the planet, which is exactly why islands like Phuket are no longer remote destinations. It doesn't matter if you know the 'h' in Phuket is silent or you know Koh Phi Phi is pronounced Ko-Pee-Pee; the Phuket most people see these days is just an overdeveloped region teeming with drunken tourists, all of whom are hoping to stumble across the sin city that is Patong – home of the hangover and pretty go-go girls.
But while Phuket is one of Thailand's busiest islands, you'd be wrong to presume every single stone has been overturned – very wrong – because there is another side to Phuket that not enough people get to soak up and enjoy.
Thankfully, Phuket is a massive island (the most-massive in Thailand) with a mind-bogglingly vibrant past, meaning it's full of little nooks and crannies that are almost always overlooked as people rush about in the hope of adding all those touristy-traps to their Insta-stories… and Thalang is perfect proof of this.
Barely a confetti throw from the white-sand beaches, the Thalang area is perfectly untouristy – an area people tend to zoom through on their way to somewhere else, eagerly regaling cliched stories and catching up on a week's worth of missed sleep, blissfully unaware that they're missing out on some of the most intriguing moments this island has to offer – the kind of cultural attractions that offer up a glimpse of what Phuket felt like before the tourist industry took off with more gusto than an Apollo space shuttle.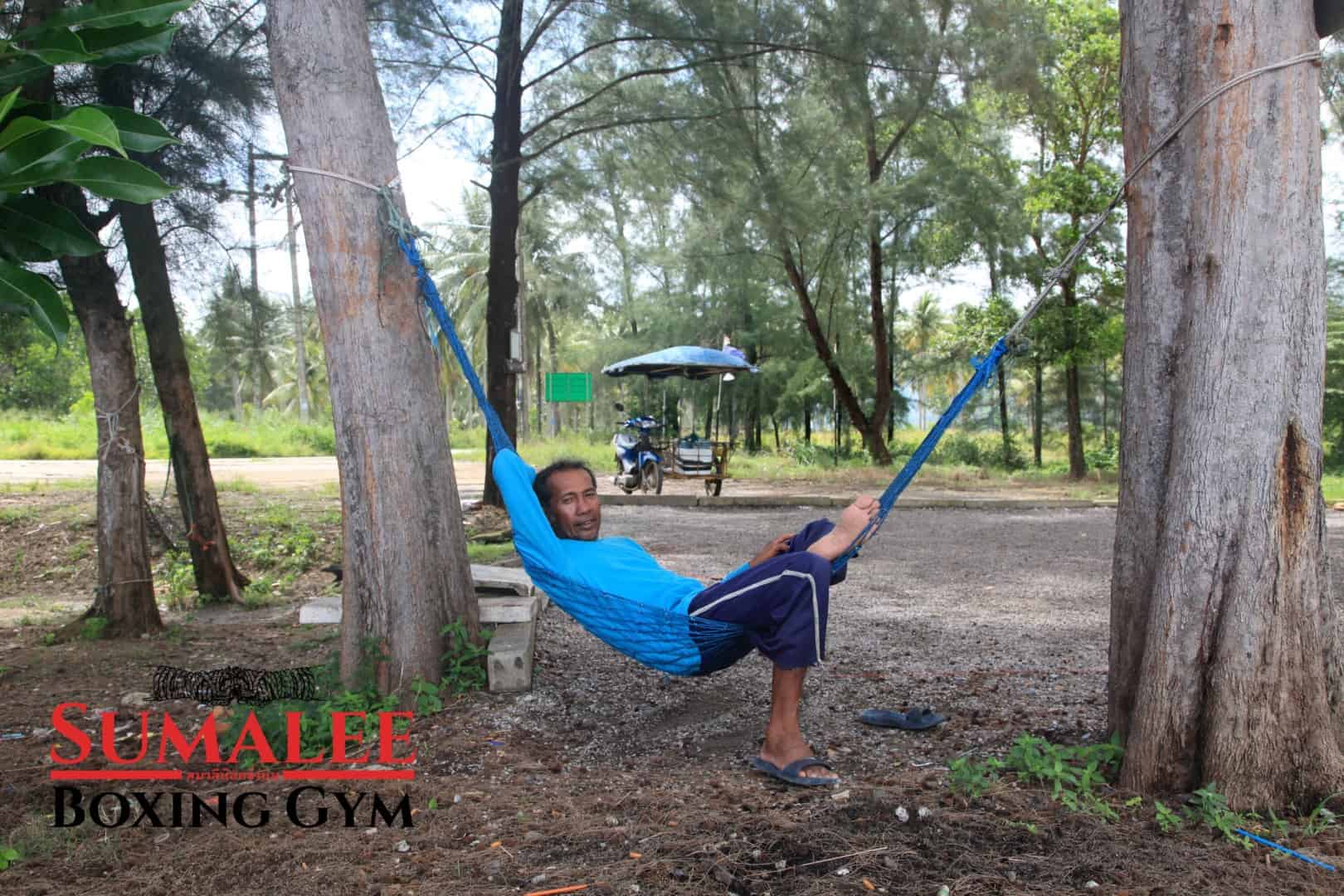 You see, Thalang is not just any old Thai trip. It's an epiphany trip. Yeah. That's what it is. And to help prove this point, I've pulled together the ultimate guide of things to do when staying in the Thalang area. After all, the best discoveries are the ones that require you to paddle against the flow a little.
Get Your Adrenaline Pumping
Hidden in plain sight, barely twenty-five minutes from the airport and just a few clicks from the Sumalee Boxing Gym, is a place that promises to turn your knuckles a creamy colour and make the veins in your arms bulge, your eyes refusing to blink out of fear for your life and a fear of missing out on what everyone else is doing. Yup. We're talking about Thalang's world-famous Rebel Rock Climbing centre, winding its way from water level to the jungle canopy to give you the perfect place to practise; mixing the safety of an indoor wall with the epic feel of an outdoor adventure. Forget Haribo, this is the thing kids and grown-ups will love more than anything.
Wet & Wild Thrills (Family Friendly Ones)
No Phuket adventure is complete without a trip to Blue Tree Water Park approximately six kilometres  from Sumalee. The park features dramatic cliff jumps and watersliders around artificial pools and beaches in a resort style complex.  A place where shrieks and shrills spiral into the air before getting quickly replaced by the sound of splashing water and relief-specked laughter. It's home to many most exhilarating water slides and rides you've been on in years and years, each one boasting serious loops and swoops and hair-raising hairpin bends that will leave your buzzing as the adrenaline gushes around your body.
Of course, it's not just for the thrill seekers. It's an oasis for those chasing a bit of relaxation too. Those looking for more easy-going attractions – wave pools, long and lazy rivers, family raft rides, splash pads and play pools they can slip into with their kids – before slipping onto a sunbed after a tasty poolside lunch. It's one of those places that's almost too good to be true.
If that's not enough to spark your imagination, a new boy on the block the Andamanda water park surely will.  Gate to the magnificent gem of the ocean where mystic legend lies awaits your discovery.  Andamanda water park is a Thai heritage themed waterpark that embraces local Thai culture.  The water kingdom itself is about 100,000 square meters.
Ice, Ice Baby
Not long ago, the only time ice was referenced in Phuket was when a cocktail was being ordered. But all that is set to change with the arrival of the Ice Arena, which has just opened its igloo doors in the Boat Lagoon, around four clicks south of the Heroine's Monument in the middle of the island. Needless to say, it's the first of its kind in Phuket, the mix of ice-skating and ice hockey an entertaining contrast from the tropical paradise that surrounds it.
Where Elephants Have Spirit
We've all lost sleep after seeing an image of overworked elephants cruelly prodded with spiked sticks as yet more selfie-obsessed tourists take a ride on their tired shoulders. It makes us sad and mad. But there's a another new kid on the block, the Phuket Nature Elephant Reserve which promises to be an ethical retirement home for these most majestic of creatures – one that's set in thirty acres of lush tropical jungle. It's a place for elephants to live a happy life, elephants that have either been rescued or retired from local logging and trekking industries.
So, if meeting elephants up close is on your Phuket bucket list, do it here, where you can observe how elephants rehabilitate into forest life after decades of abuse and experience how incredible the largest land mammal on earth is during a day at this sanctuary.
Beauty Lies In Bang Pae
In every pocket of the planet, there are places that are truly unforgettable. You have the Amalfi Coast in Italy, Big Sur in California, the Outeniqua Mountains in Cape Town and, in Phuket, you have Bang Pae. No one forgets their first visit to Bang Pae, especially if you start at the peep of dawn, hiking up the 300m earth n' concrete path from the gibbon rehab centre to the haunting sounds of singing apes waking up all around you, before making it to the waterfall before anyone else – the sun dancing on the other side of the thick green canopy leaves. But it's not just waterfalls and the morning calls of gibbons you get to enjoy. It's swimming holes deep enough for daring jumps and the trumpeting-music of the nearby elephant sanctuary – a sound that sends chills racing up your spine like a train across a rickety railroad. Go in the rainy season between June and November, though, when the Nam Tok Bang Pae falls are more spectacular – a cocktail of eeriness and excitement.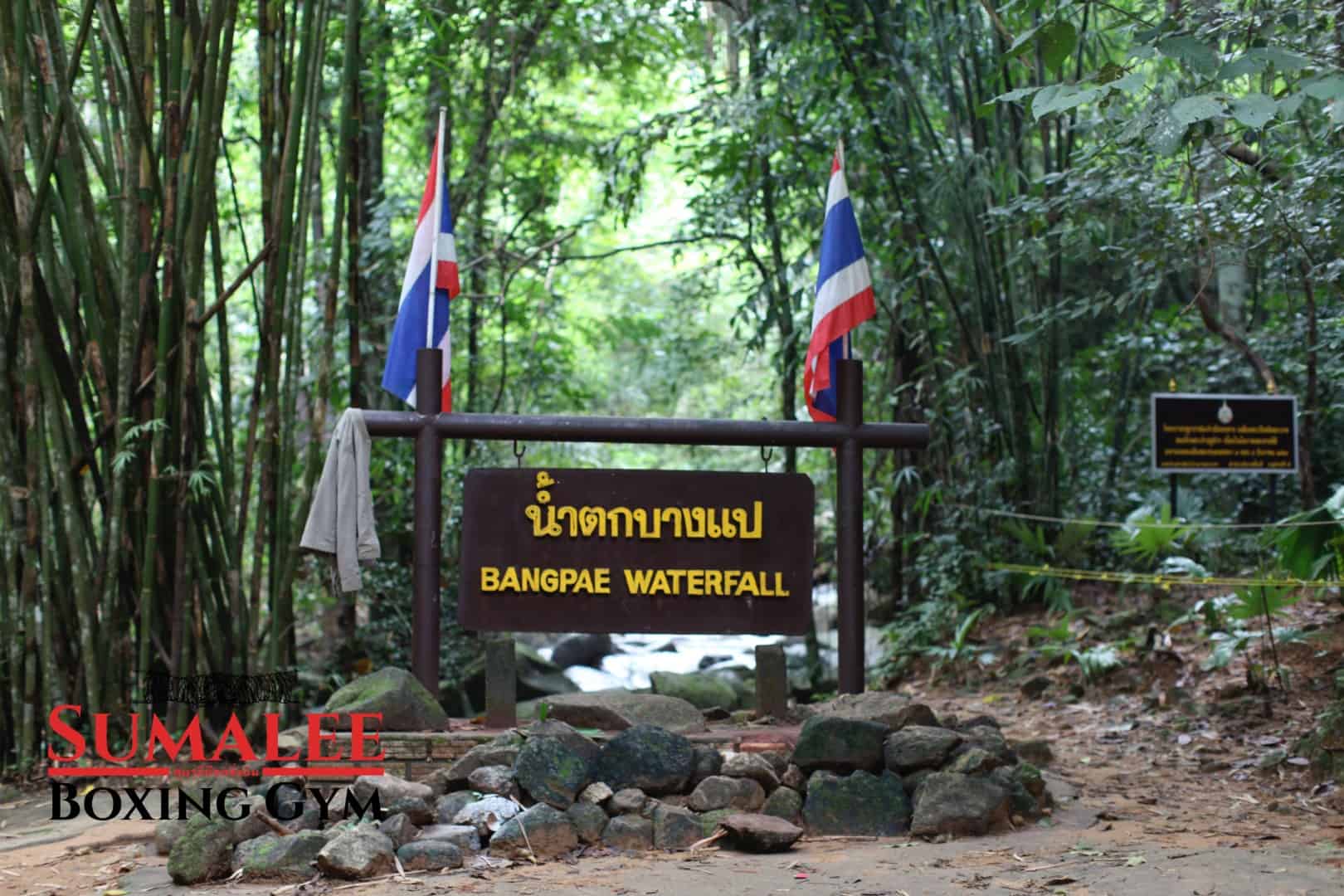 But, Phuket being Phuket, that's only half the adventure. The half people know about. For those that want to feel their hairs salute and their heart beat like a wartime drum, I recommend you take the trek over the mountain and deep into the jungle, where the Tong Sai waterfall hides. It's more mesmeric than a kaleidoscope of cerulean glass. But it's not for the light-hearted. Not by any stretch of the imagination. With no footpath to follow and the unforgiving jungle to navigate, this is one for the experienced hikers, and even then you'll need to hire an experienced guide, indulge in a good breakfast, head off in the early morning, wear the lightest clothes you own, arm yourself with mega-amounts of insect repellent and have enough water on your person to end a summertime drought. Of course, I wouldn't be suggesting all this for the sake of a secret waterfall because on the other side of the peak lies Wat Phra Thong, a local temple so quaint and beautiful your eyes will start to water at first sight.
Then, on your way back, after pausing for a long dip in one of Bang Pae's deep swimming holes, make sure you treat yourself to dinner at the Bang Prae restaurant. It'll be the most delicious and nutritious traditional Thai food to ever meet your mouth. But it's the complimentary fried bananas you get afterwards that will blow your mind the most. It's the most apeeling way to end a perfect day (ba dum dum duush).
A Road Trip Of Forgotten Beauty
The east coast of Phuket holds a certain magic. It's like stepping back in time, the natural beauty and way of life allowed to thrive here, making it the perfect escape from the noise and hysteria of madcap Thailand. It's a place almost completely unspoile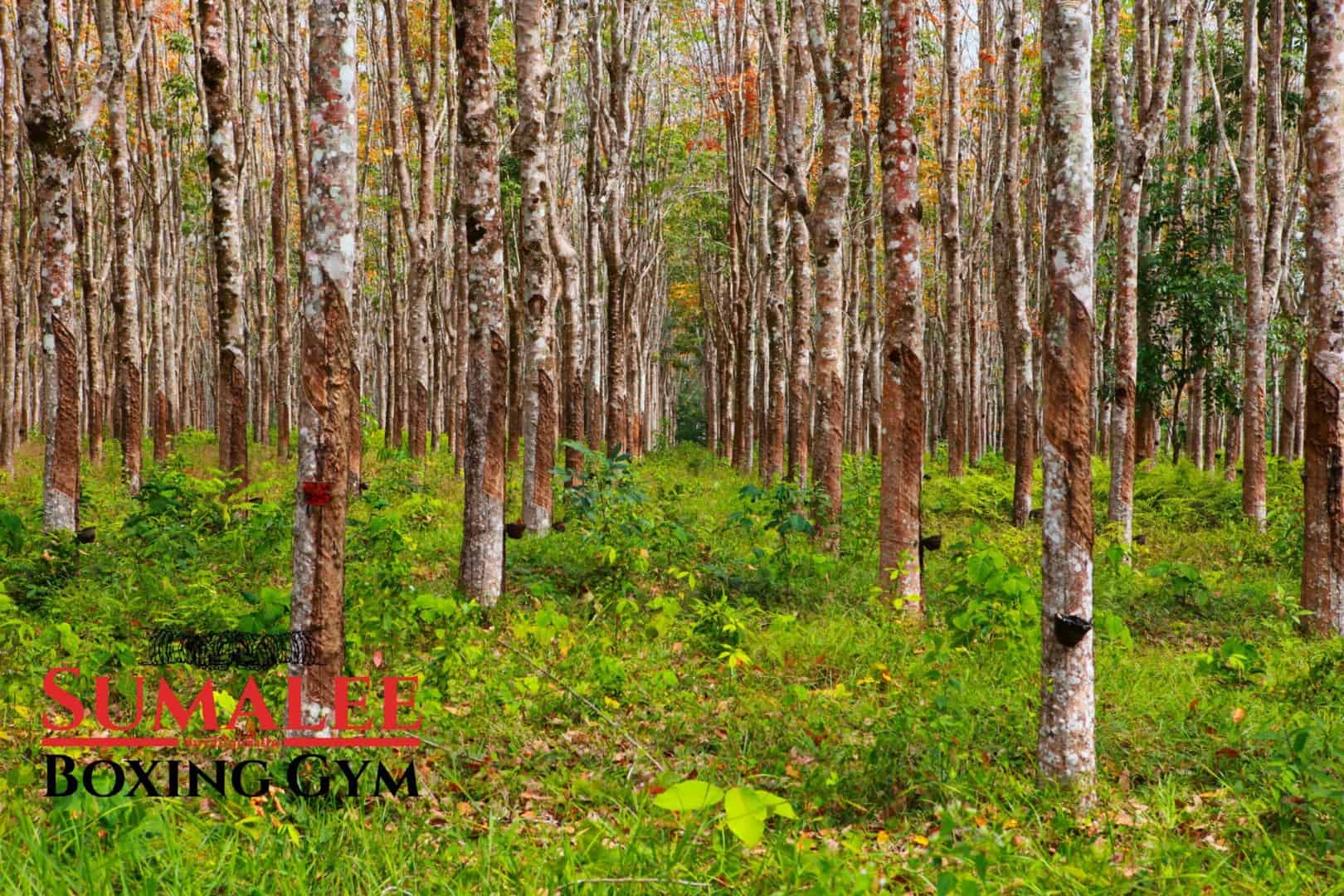 d by tourism, which is so rare for this pocket of the planet. Red beryl rare. That's why you need to step into a beat-up old car (or onto the worn out seat of a local scooter), take the 4027 from Heroine's monument and soak up the dizzying sights of this panoramic feast, that sweet scent of freedom getting stronger with every mile-marker you pass.
But it's the stretch of road heading north from the Ao Po Marina that will assault your senses more than any other, the coast road winding its way toward the north of the island, your eyes darting from left to right as you try to make a mental snapshot of all the beautiful moments along the way: the rubber plantations, the deserted beaches, lost lagoons, jungle forests and sprawling stretches of untouched surf. You'll be left shocked at how somewhere so stunning, so picture-perfect and wow can have been kept so hush-hush. In fact, this coastal path could be the Thalang area's best-kept secret, something the lack of other cars will attest.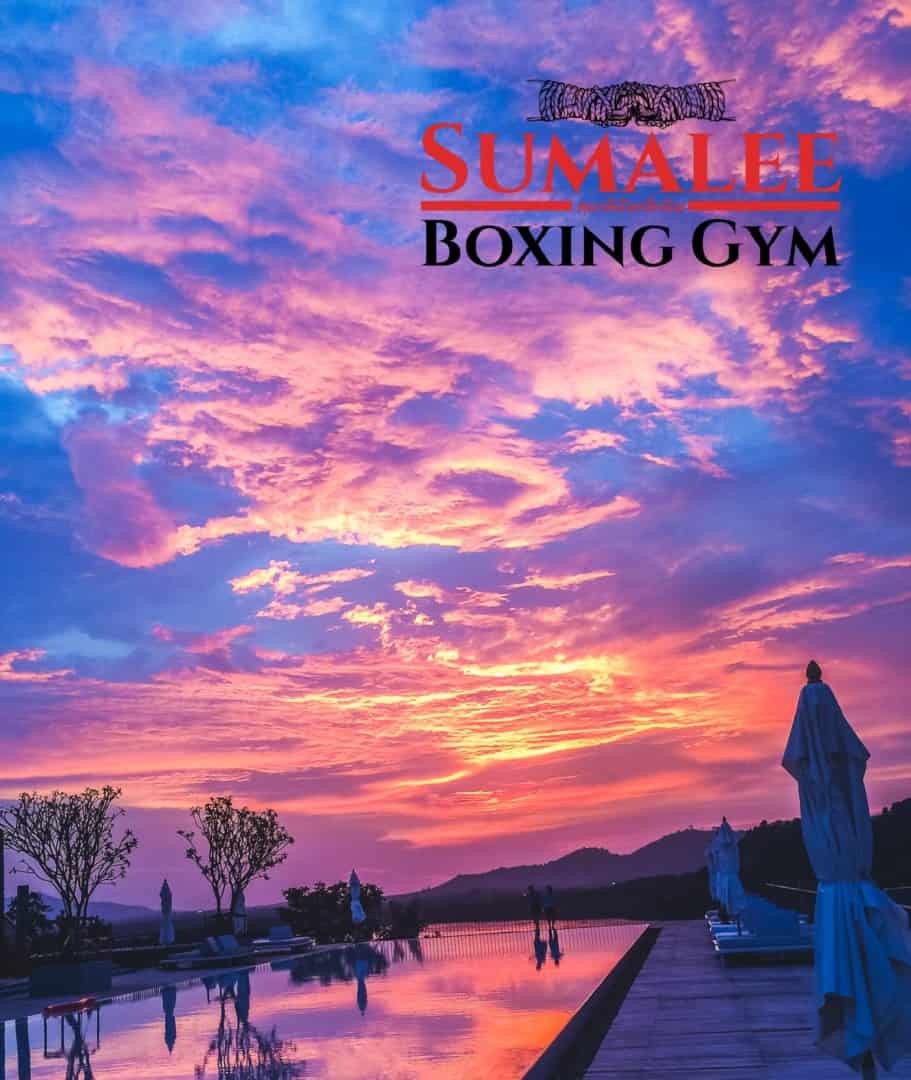 Cocktails at Cape Yamu by Como
We know what 
you're thinking: alliteration has never sounded so good. But forget the sultry sounds for a moment because it's the taste and feel of this place that wil
 really send your nervous system into overdrive. It's the piece de resistance of the Thalang area. A place like no other, where you get to slip into a pool at the tip of Cape Yamu and sip on sundowners, every cocktail making your taste buds perform another sa
a as you stare out at the Andaman Sea and the dramatic limestones of Phang Nga Bay. It's as serene and surreal as anywhere in Phuket. The striking beauty might even leave you with a sore arm from all the panoramic pinch-yourself experiences. But the most amazing moment this place has to offer is sunset. It's breath-snatching. The sky changing colour from one second to the next, your heart fluttering like a caged butterfly as your head swivels, unsure of which way to look as you enjoy the 360-degree beauty; one that's almost exclusive to the east coast of Phuket.
The Beaches That Put The Beach To Shame
Head from Thalang and take your pick. It's as simple as that. There is no one beach better than the other. They are all stunning enough to grace the first few pages of some glossy travel magazine, and they frequently do, such is the awe-inspiring beauty of Mother Nature here.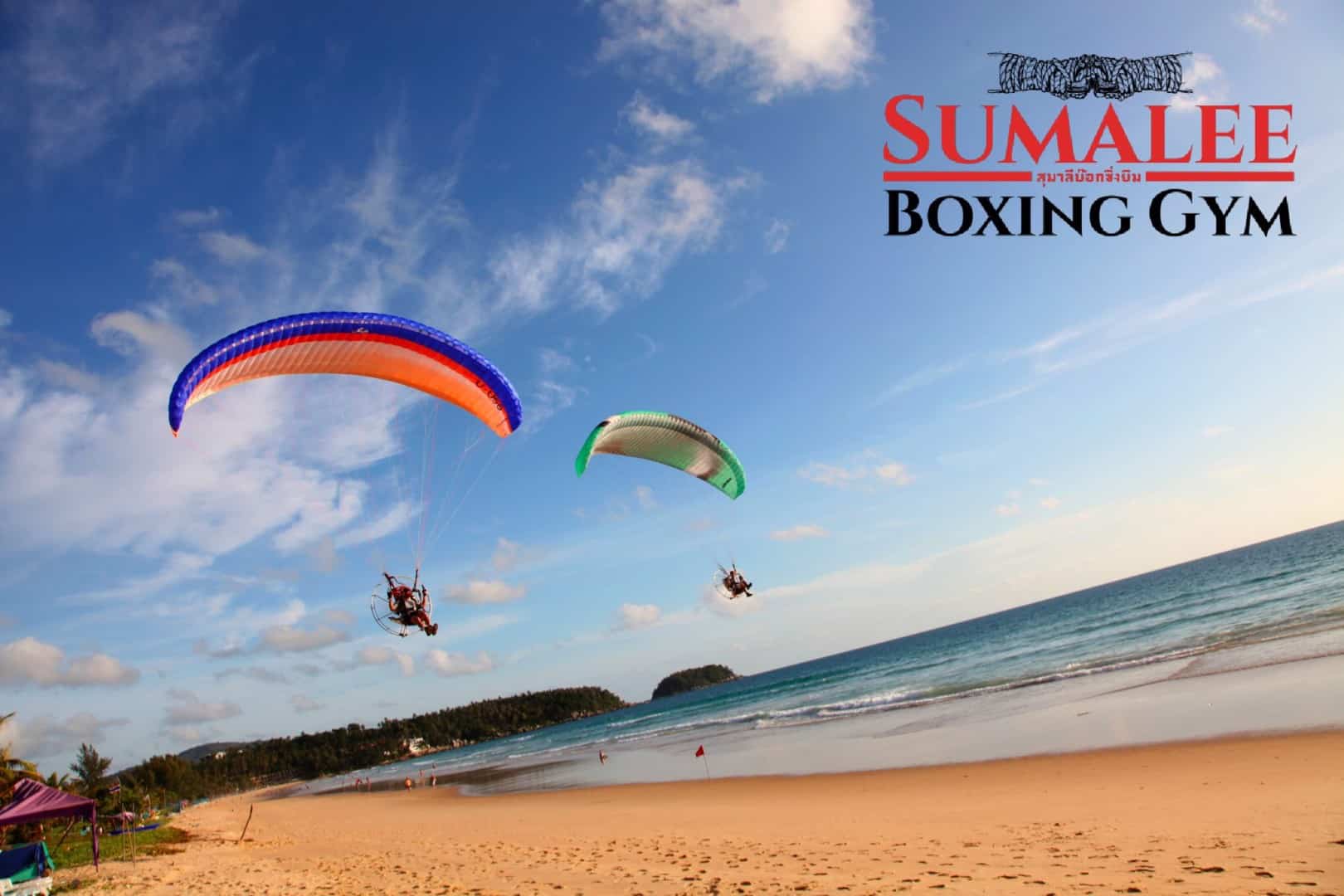 Of course, that sort of generic answer doesn't sit well on a Things To Do blog, no matter how poetic the prose may be. So let me run through my top three:
Bang Tao

: this is where contrasts clash in one of the most spine-tingling ways imaginable. This luxury-littered stretch of beach is lined with high-end resorts and luxe-loaded villas, while the beach itself still pays homage to its long heritage, the local villagers still making their livings in the same way their ancestors might have done – farming, fishing and rubber tapping. It's enough to make your rub your eyes in disbelief, almost as if are witnessing two worlds come together.

Layan Beach

: If you're searching for a tranquil spot to escape the world, somewhere you can recline and relax on a beach perfectly shaded by a border of tall pine trees, then you need to ask a local for directions to Layan Beach because tourists and maps still haven't cottoned onto this secret stretch of beach. It's also the perfect place for a dip, the small island of

Koh Kala

ensuring the sea is deliciously calm here.

Nai Thon Beach

: Close your eyes and imagine a deserted island of soft white sands and postcard-worthy vistas. That's Nai Thon. It's that beautiful stretch of sand that only gets whispered about, meaning you can slip away from the crowds and enjoy the sort of swim where only the sound of small waves crashing and large leaves bustling can be heard. And it's not just the beach itself that will make your eyes fizz – it's the journey to get here. Depending on which way you approach this place from, you'll either enjoy a narrow road that winds along the coastline and through the island's last remaining virgin jungle or you'll pass through a remote village and lush valleys of emerald green. It's staggering.

Nai Yang Beach

: This is the definition of local beach life. It's laid back in the most extreme way, full of lazy afternoon picnics and people relaxing in the soft shade of the beach-fringed casuarina trees. It's quintessential Thalang beach life.
Island Life At Its Best
Imagine a paradise island so intimate and remote it's only accessible by speedboat; where a boutique resort hides amongst lush coconut groves on the edge of some truly stunning beaches and never-ending views of Phang Nga Bay, the emerald green waters shimmering like a royal broach caught in the midday sun. Well, that place in your wildest dreams exists. It's called Naka Island, and it's worth every single baht. Period. It's a five-pearl phenomenon that boasts 67 private villas, each with private courtyards, plunge pools and huge outdoor soaking tubs, as well as a private sand beach, a two-tiered swimming pool that will make you disbelieve your own eyes, and three restaurants that serve nothing but the best. You could travel all of Asia if you wanted, you still won't find a place with more wow-factor.
The Last Unspoilt Islands Of Thailand
Once upon a time, you could head into Thailand, pick an island with your eyes slammed shut and all but guarantee it would be perfectly unspoilt. Sadly, this is no longer the case. The once pristine shores have been nibbled at by the flash resorts and non-stop nightlife, meaning it's that much harder to find a footprint-free beach. But there are still a couple left. Slap bang in the middle of Phang Nga Bay is a small smattering of islands that haven't lost their magic, such as the sister islands of Koh Yao Noi and Koh Yao Yai, both of which barely attract a handful of travellers. On them is little more than a few basic beach-hut complexes, some simple bars, quaint coffee stops, and the odd resort, all of which would fall into the category of 'barefoot-chic'.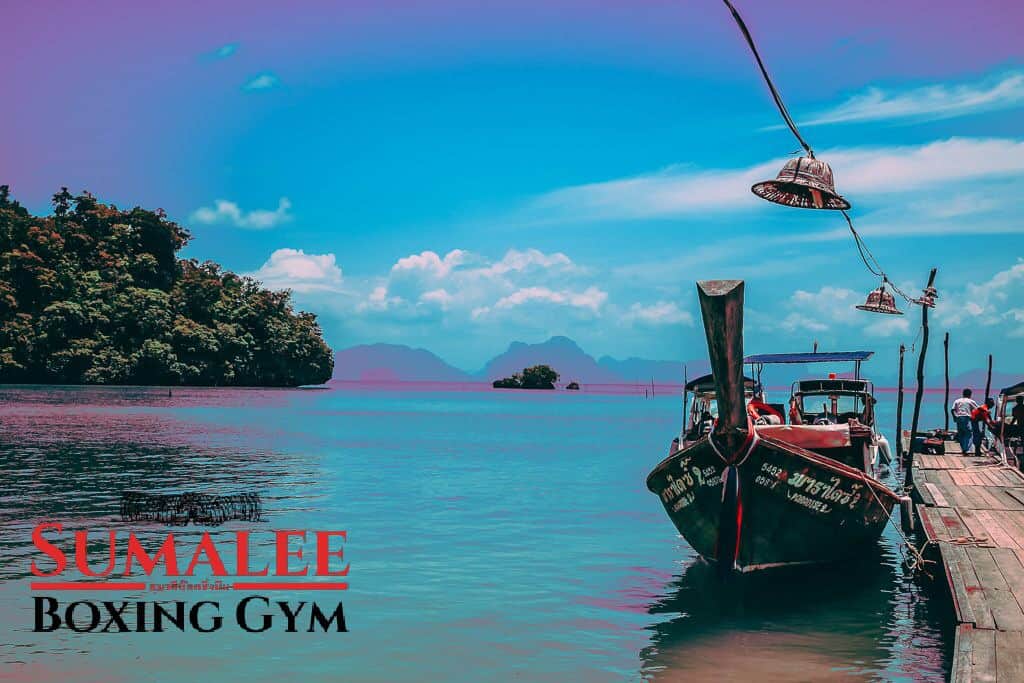 In the best way possible, there is not much going on here. It's a simple way of life – traditional even – where the in-your-face trinket stalls are replaced by two kinds of people – those who wave at you and those too busy farming rubber to notice you – while the bright neon bars that try and pedal you magic-mushroom teas are replaced by a few grocery stores and cafes selling the most refreshing banana milkshakes ever created. It's kayaking along deserted shores, snorkelling around colourful rocks and cycling down bumpy tracks you could easily miss. Like I said, these are the last unspoilt islands of Thailand.
Good Vibes And Beach Clubs
Everyone that hops onto Phuket does so with the same dream pulsating in their heart: to forget the world and live the #beachlife, sinking your toes into the soft sand of some white-grain beach, rolling from one breezy cabana to the next, as you as you soak up the tropical rays outside another luxe-loving Beach Club. That's where the Thalang comes area into its own. It doesn't matter which beach you end up ordering a Mai Tai on, you can put your bottom baht on there being a sunken bar, an infinity pool or two, postcard views every way you glance and the sort of free-flowing brunches that are able to cure the dreaded Sunday morning sadness that follows every great night out; your belly full of goodness as you slip into a palm-hung hammock and fall back into that novel you almost started last summer.
But here's the best bit: throw a dart at any beach that surrounds Thalang and you'll find a Beach Club with more wow than you ever knew possible:
If you want a good time, it's the beaches near Thalang you need to head to – a place where no amount of poetic prose could do their parties justice.
A Day Trip To Phang Nga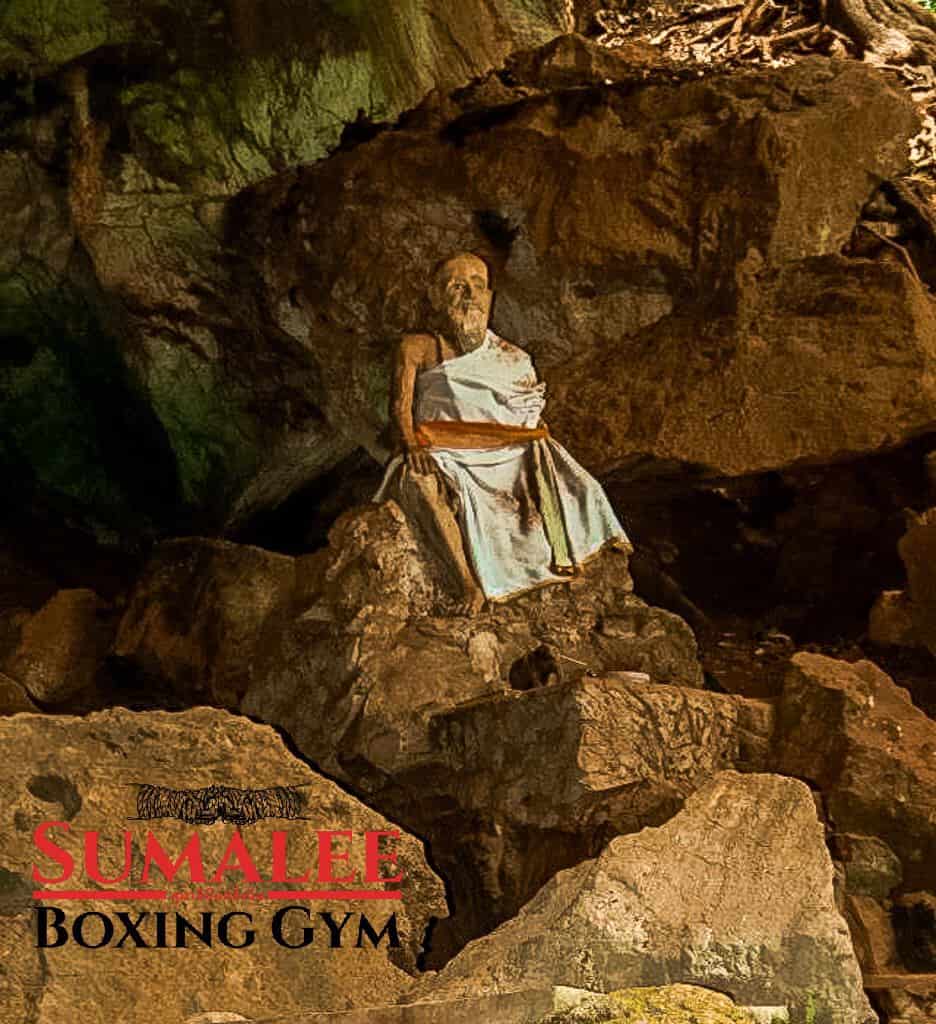 Everyone that heads to Phuket needs to put away some time for a far-flung adventure to the totally unspoilt province of Phang Nga, where sheer limestone karsts jut vertically from the emerald waters, the mainland scenery is so spectacular you'll be left rubbing your eyes with the back of your hands and you'll have but the briefest encounters with other tourists. And that's just one page in the book. From jungle-shrouded mountains to thick rivers gorgeously carving their way to aqua bays where some of the world's most mesmerising underwater treasures lie – Phang-Nga is a one of a kind, and it all starts the moment you cross the Sarasin Bridge in Thalang.
The list of things to do is as close to infinite as you will ever come across. But there are still some things you absolutely shouldn't exclude. It's things like the Monkey Temple of Suwankuha and the magical Ramon Waterfall. The Twin Peaks at Ko Tachai, which is one of the best dive sites in the Similans, and the absolutely stunning Chiaw Lan Lake, where Limestone outcrops protrude from the water and stretch over 960 metres into the air. Every moment here is one that will hang in your memory like a helium-balloon clinging to the ceiling at a kids birthday party. It's nothing shy of miraculous.
When Life Gives You Lemon(grass House)
When you hear the words 'Phuket' and 'relaxation' thrown into a cocktail shaker together, most minds tend to imagine azure waters lapping against the shore, the sight of local fishermen pulling their catches up the beach, and afternoons spent swinging in a hammock hung between two curved palms as the gentle sea breeze cools the feeling of sun on your skin. But head to Lemongrass House in the Thalang area and you'll stumble into a whole new meaning of the term relaxation. When it comes to creating natural farm fresh aromatherapy, spa treatments and products, this incredible brand doesn't just settle for standard, they set the standards (as their trophy cabinet of awards proves).
But it's not just the quality of their spa products, amazing toiletries or body-tingling treatments that is worth writing home about – it's the fact they make everything from locally sourced ingredients. It's as if their business plan reads: fresh, handmade and beautiful. Their products don't use any long-winded chemicals, their uniforms are made from organic materials, their stores incorporate natural wood backdrops and displays at every turn and, yup, even most of their packaging is made from recycled materials. It's amazing to see.
The Beating Heart Of Boat Avenue
The Boat Avenue Mall might be in the Cherngtalay area, but one moment here and you'll think you've stepped into the centre of the universe. The hustle and bustle of this place is almost electric; a place where you get to marvel at the sights, revel in the sounds, and soak up the local atmosphere like nowhere else in Phuket. It's a utopia where you get to indulge yourself in life's little luxuries, hopping from world-class spas with worldly views to upmarket restaurants serving the sort of grub you'll want to eat with your eyes, before hopping from wow-factor wine bar to effortlessly cool coffee shop as you make your way through the market stalls toward the world-famous Laguna area and all the boutique hotels and retail stops that come with it.   
Shop Til You Drop At Central Festival
There are shopping malls and then there are shopping malls – the kind that yank your eyes wide, make your head spin like Leo's totem, see your heart thump through your linen shirt and leave you utterly exhausted in the best way possible. The new Central Festival is the latter. Oh man is it the latter. It is the retail heart of Phuket. That ginormous one-stop shop that has it all and more; the distinct feeling of western-malls made more magical by the Thai way of doing things. It's four floors of food courts, undercover parking, six-screen cinemas and the best of the best brands – names like Gucci, Hermes, Kata Spade, Chanel Louis Vuitton, Armani, Calvin Klein, Mango and Zara. It's a shopper's paradise in the middle of paradise, perfect for window shopping (and just soaking in a decent dollop of air-conditioning, for that matter).
More local to Sumalee is the Robinson Lifestyle which hosts a cinema and the well known Topps supermarket is within walking distance.
Encompassing 44,000 sqm, Robinson Lifestyle Thalang is a new landmark located in the centre of the island.  It's. modern destination for everyone to visit whether for shopping, eating or playing.  There is a large array of popular restaurants, varioous shops and stores with brand nme products, entertainment zones for kids and eateries.
Gems, Gems And A Whole Lotta Gems
The Royal Gems Pavilion near Heroine's Monument in Thalang is less a jewellery factory and more a magnificent palace in the centre of Phuket, a place where time slows down to a stop, your jaw falling to the floor with every second you spend staring at the refracted beauty of the jewellery here, the sophistication and brilliance almost to much to look at without a pair of dark-glasses on. With four massive jewellery showrooms spread over 2 floors and spaces so impressive they've been handed titles like 'The Pearl Hall', this is Shangri La for those shoppers looking for something a little more refined than the usual fridge magnet. It's where royal jewellers, gemologists and designers showcase their brilliance, allowing you to surround yourself with luxury, enjoy endless views of elegance and take home a slice of magnificence (as cheesy as that might sound).
And there we have it. The must-make pit-stops on your epiphany trip around the Thalang, Phuket.  Thanks for reading!
For more tips, tricks and bits of advice, follow Sumalee on Facebook and Instagram, or sign up for our special offers on the Sumalee Boxing Gym website.
Updated 3rd November 2022