By Dr Lynne Miller
Craig's first appearance at the new Lumpinee Stadium was a first for Sumalee Boxing Gym as well.  It was with a great deal of pride that the team accompanied Craig up to Bangkok for this very prestigious opportunity.  On the day, neither Craig nor the new Lumpinee Stadium failed to impress.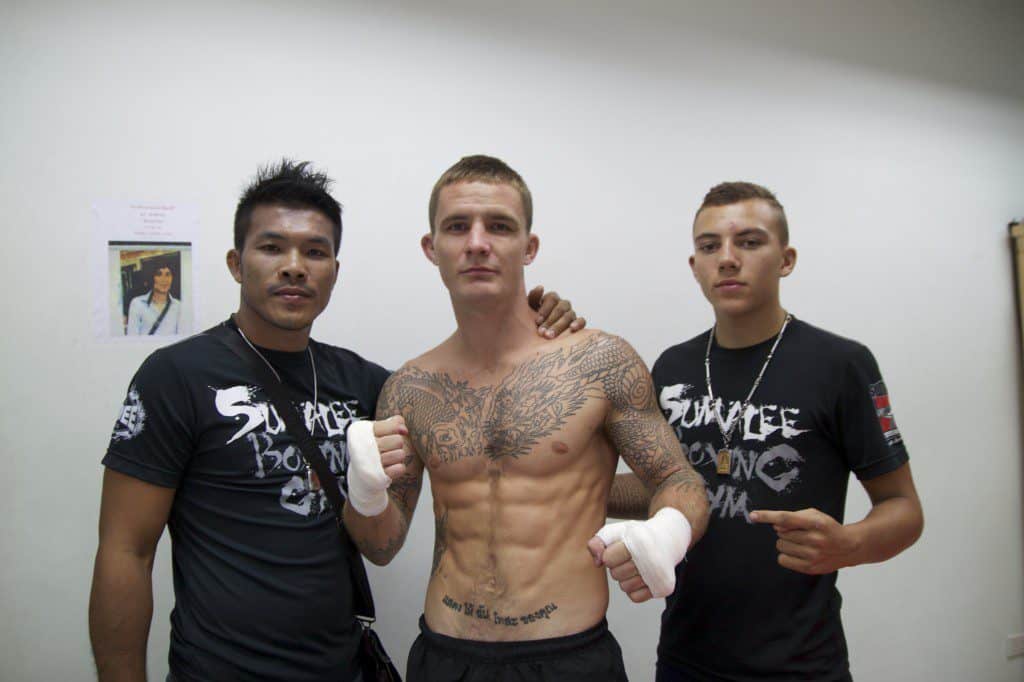 In comparison with the old Lumpinee Stadium, the new stadium is a huge leap into modernity.  It was a risky move to make because of the years and years of tradition and sentiment associated with the old stadium.  In our opinion the transition into a new era has been made very successfully.  Retaining the traditional amphitheatre style seating means that all of the atmosphere has been retained, which on the night was electric.  The stadium was packed and although there were no particularly big Thai names on the fight card, the standard and involvement of the crowd could not have been higher.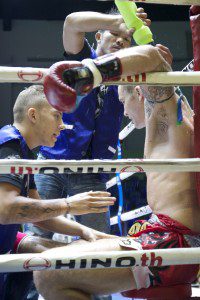 Craig made his task look very easy and the scores by the judges (50-47 by all three referees) implied they were impressed too. Leroy Vor Sakhonlit from France was the unfortunate recipient of Craig's wrath. From the beginning there was never any doubt that Craig was in complete control. As Craig said 'when I saw him flinch in the first round I knew I had him'!
Craig joined Sumalee Boxing Gym just a year after the gym opened. He joined us as a virtual unknown after a chance meeting at a show in Malaysia.  Prior to that Craig had trained at a couple of other gyms in Thailand but found himself unable to settle as they didn't provide what he was looking for.
Craig has been with Sumalee Boxing Gym for over two years now and this is what he has to say about his experience:
"For two and a half years I have been part of a gym with an efficient and expansive business model. By supporting talented and creative people, or just those with a solid work ethic and nothing to lose, the gym has grown to international renown. Through consistent reinvestment Sumalee is able to offer sponsored fighters more opportunities than ever. One of the greatest perks of this job is extensive travel, but to do so whilst fighting is a privilege indeed."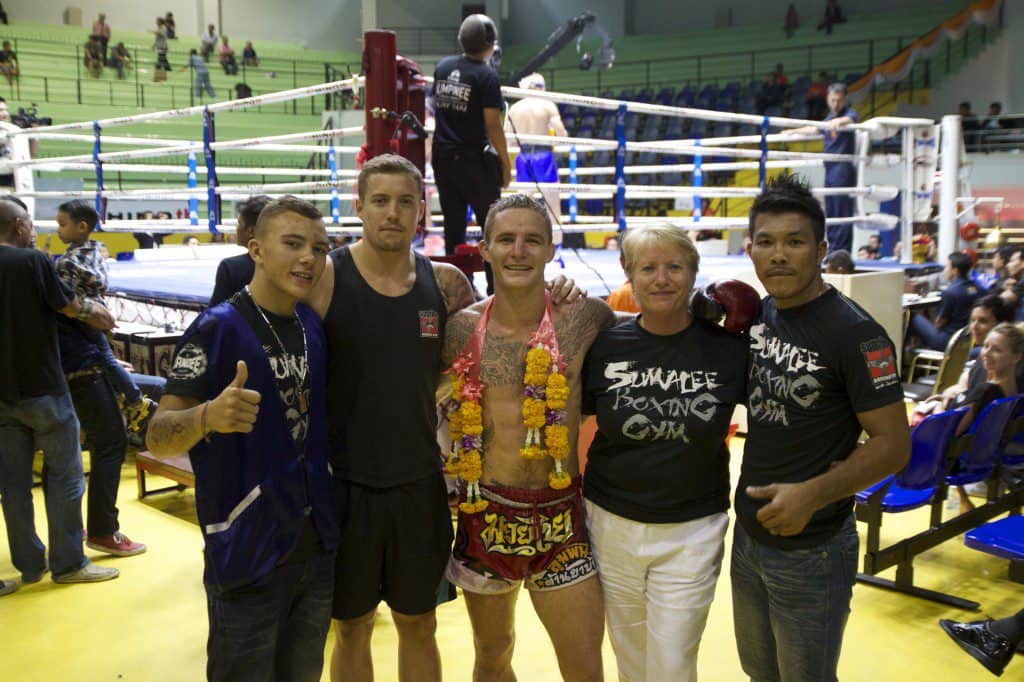 Craig was incredibly excited to fight at Lumpinee as any fighter would be, seeing this as the cherry on the cake of other opportunities he has had since being sponsored by Sumalee Boxing Gym.  This has included fighting on shows such as the King's Birthday celebrations in Bangkok, Thai Fight in Bangkok and Vietnam, Toyota Cup, Max Muay Thai, and Z1 International (Langkawi twice and Kedah once) as well as several trips to China. His list of opponents is now very impressive and includes: Saenchai, Gingreedtong SeaTransferry, Mafia Dum, Pravit Aor  Piriyapinyo, Chalerm Khao, Dong Weng Fei, Mungkornpet Dragon, Hasrul Pogsamuang, Pet Ubon Kiat Thanachot, Bow Suweilek. Josh Mendosa and Yodsainklai Kiat Thanchot.
The fight at Lumpinee was another box ticked in the journey of both Craig and Sumalee Boxing Gym.  We have some interesting fights lined up for Craig this year including a return to his Scottish homeland.  Craig is definitely one to follow and we will keep you posted as to what's going to happen next.
Watch the full fight video below!