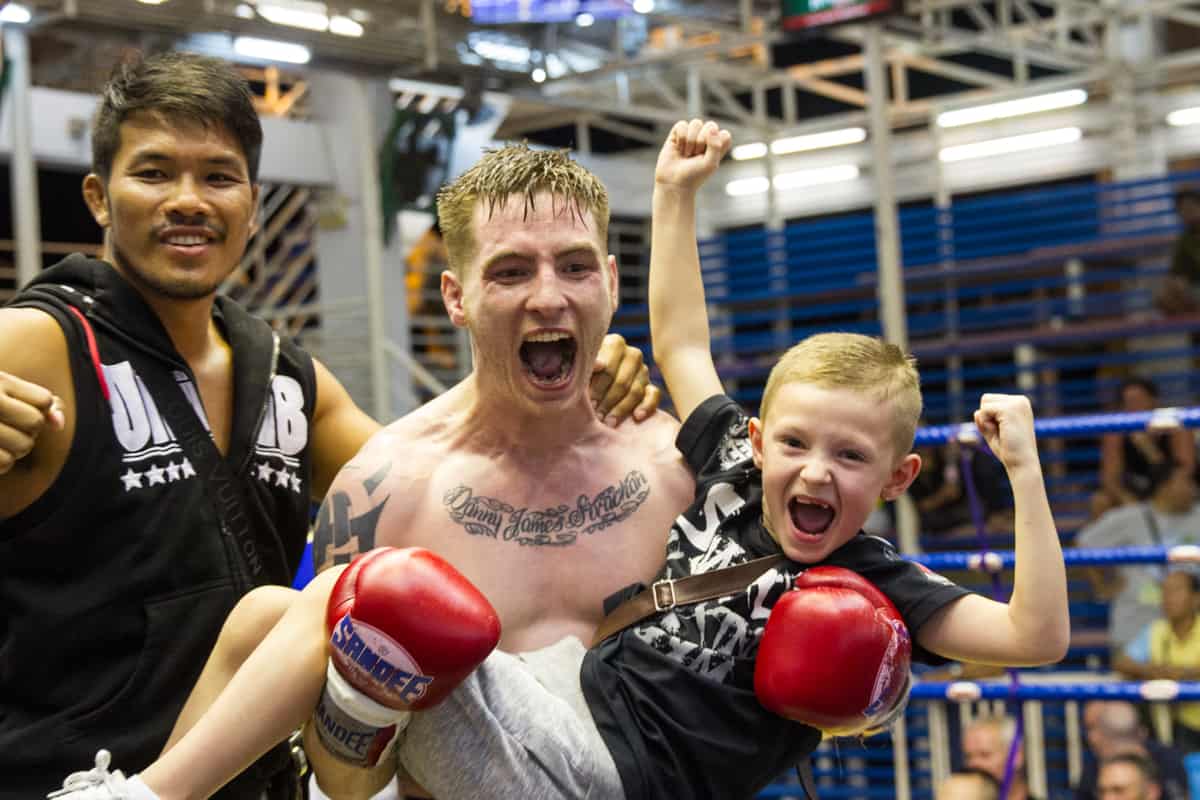 Scheduled to fight were David Helfant from Boston, Massachusetts, and Allan Strachan from Aberdeen in Scotland. This was to be David's third appearance representing our camp. Scottish fighter, Liam McKendry, also agreed to fight with only 1 hour's notice.  He did this because one fighter on the card was unable to compete.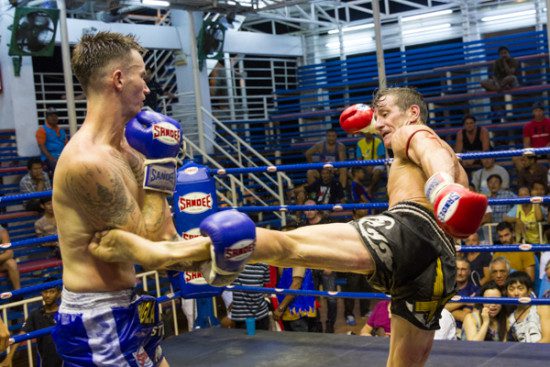 David Helfant's Fight
David Helfant started us off in the 5th bout of the evening. At 47 years old David is still in great shape.  He often competes against fighters 20 years his junior. Last night was no exception.  David was matched with a Scottish fighter (yes, theres lots of Scots here at the moment!).   Scott Linton fighting out of Chokchai Muay Thai. Coincidentally Scott is the brother of Martin Linton who had previously trained at our camp. The fight went the distance.  Both corners opted for a mainly boxing and low kick style.  The Scott was declared the winner after the final bell.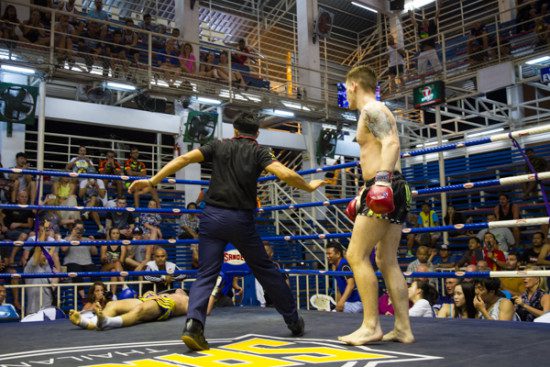 Allan Strachen's Fight
Allan Strachan was next. Allan won his stay at our camp at last years Clydebank Blitz show in Scotland.  We were delighted that he decided to have his first fight in Thailand with Team Sumalee. Allan faced Max, a French nak muay out of Bangtong Gym.  The French opponent looked fit, and was no stranger to the ring. After a lively start to the first round Allan unleashed a lightning fast left hook.  This instantly knocked Max to the canvas where he stayed out cold for at least 60 seconds! Easily the knockout of the night!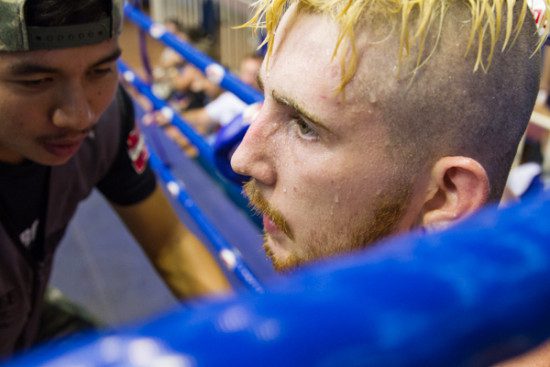 Liam McKendry's Fight
Liam McKendry finished the evening on a high for our team. Although he had already trained twice on the day of the fight, he agreed to take the match.  His opponent was Hara from Iran representing Tiger Muay Thai. The 6″4′ Scot spent most of the first few rounds keeping his opponent at bay with big front kicks and the occasional elbow.  Liam racked up the points with body kicks in Round 4.  He was able to coast Round 5 to take a decision victory- his first of the year!
Watch all our fight videos below!