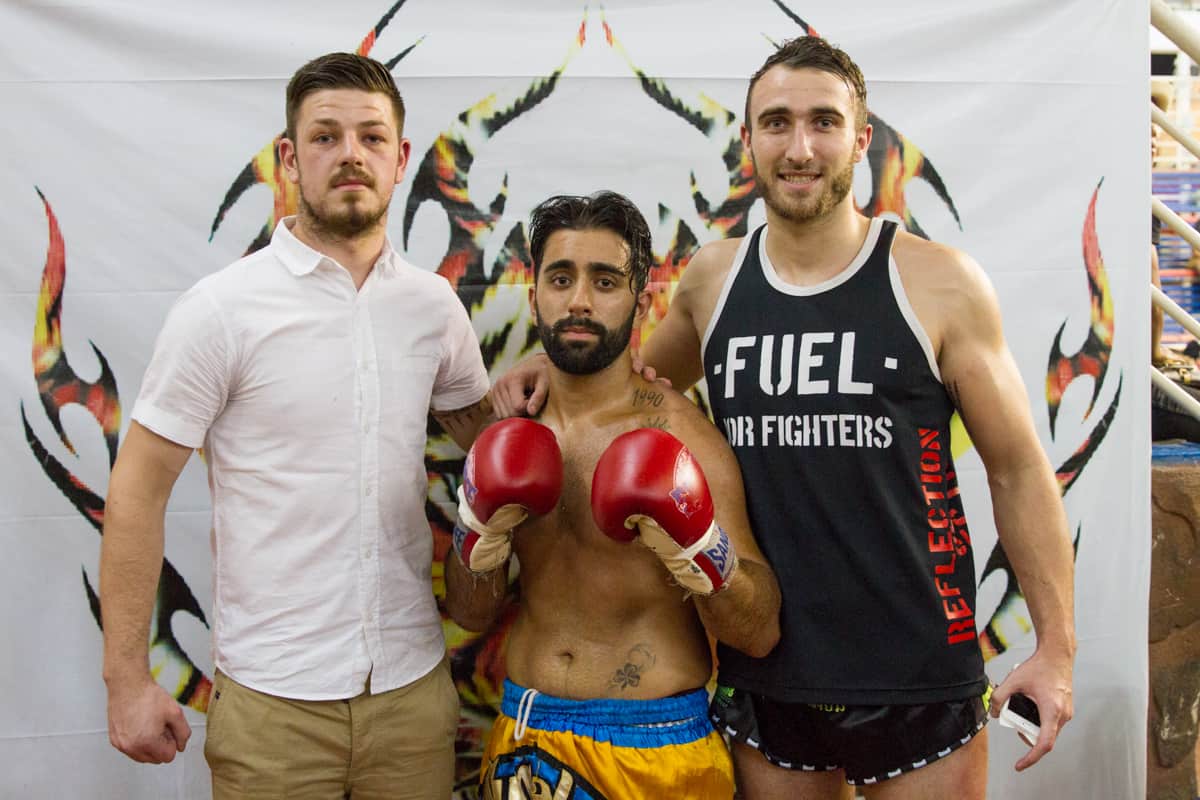 In our second fight night of the month Cian Hogan and Matin Pacino, from Warriors Thai Boxing Dublin, were set to appear on a busy fight card at Bangla Boxing Stadium, Patong. Cian was matched with a french fighter out of AKA Thailand in the 5th bout of the evening, whilst Matin was matched with a young Thai fighter out of a local gym.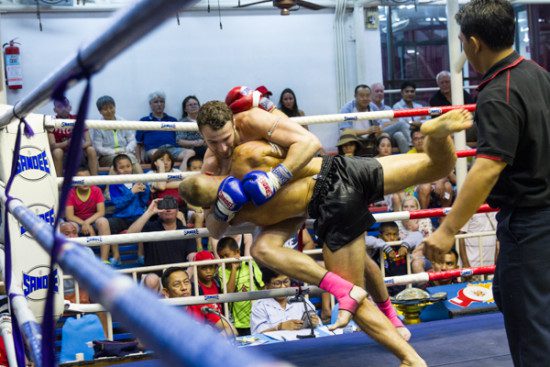 Cian began the evening for team Sumalee in the highly anticipated main event. Both fighters came out swinging from the first bell, Cian landing some well placed body kicks whilst the blue corner concentrated on low kicks. As they progressed in to round 2 the low kicks started to take the desired effect on Cian but he stood strong, doing his best to check and counter, even landing a few elbows and sweeps. By round 3, however, his pain was quite visible and a couple more big low kicks ended his match early. A valiant effort.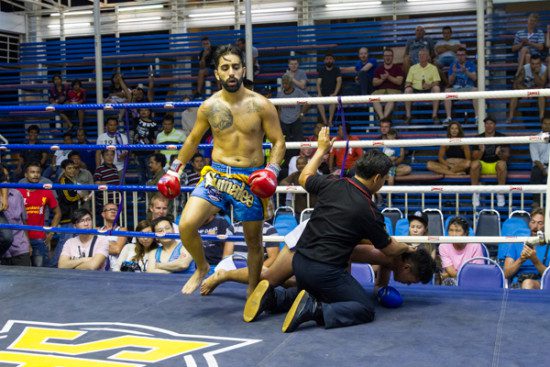 Matin was the penultimate fight of the evening and was faced with his first Thai opponent, Saengtawan Eaknakonsri. Though the Thai had the height advantage Matin didn't seem troubled and was keen to put on a good show for the crowd. In the initial exchanges Saengtawan showed his experience, catching a few of Matin's kicks and throwing him to the canvas. Soon after Matin upped the pace, throwing a powerful punch to the body of the Thai and following with a kick to take him to an 8 count. Sensing weakness, Matin didn't hesitate to capitalise on the 8 count and stormed forward with a powerful left hook to the body, immediately stopping the Thai. What a way to end the evening!
Watch the full fight videos below.