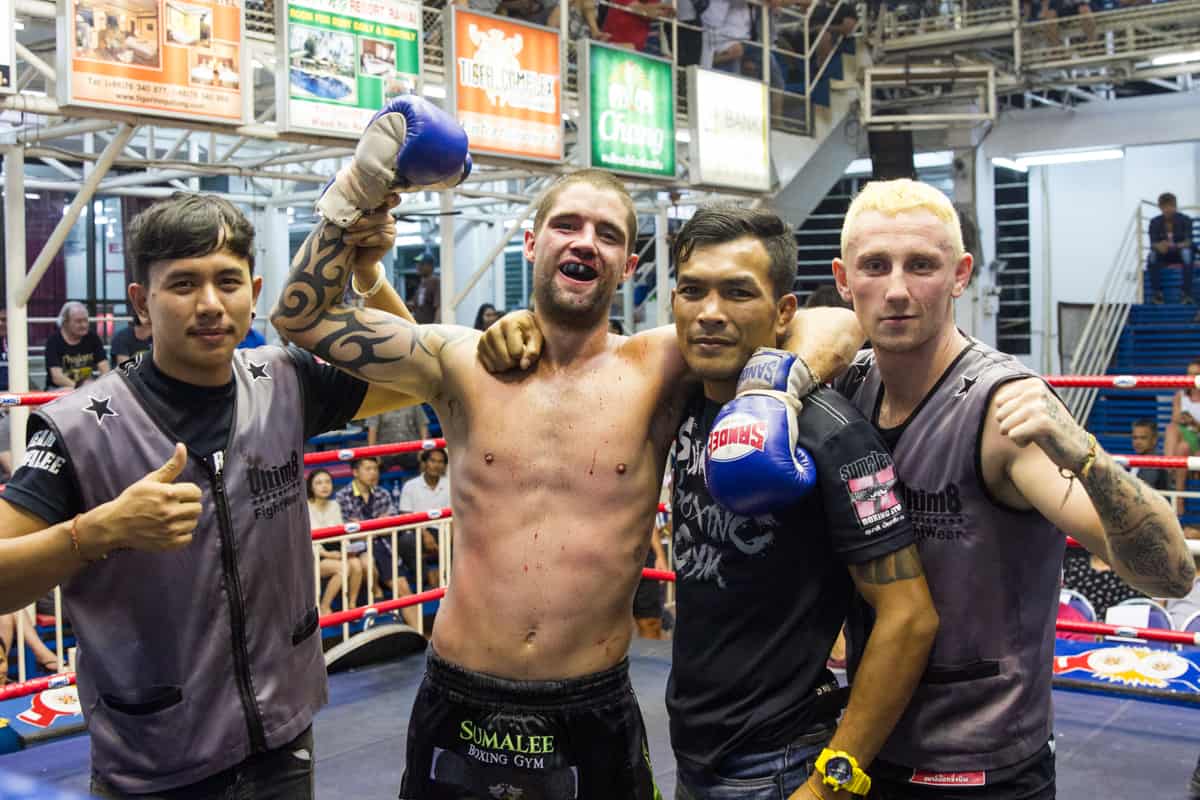 Earlier this month we rounded up a busy week of fights for Team Sumalee with Jacob Bennett from Main Event Muay Thai in Australia and 16 year old Dok Faa, a local female fighter. Both were to appear at Bangla Boxing Stadium Patong in what was to be an electric evening of fights, probably due to the influx of tourists on the island, all celebrating Chinese New Year.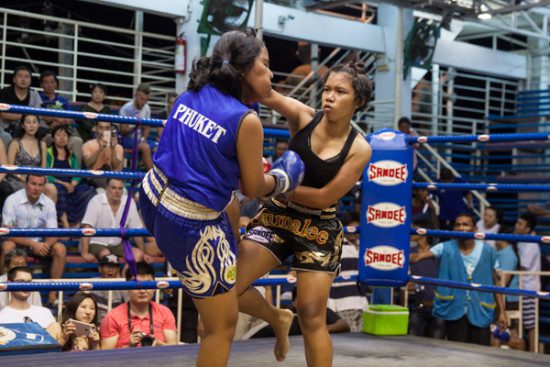 After the junior fights were finished Dok Faa began the main fight card for the evening, facing off against Sasa Bangrong UBC, another local girl. This was Dok Faa's first fight and from the look on her she was extremely determined to impress both her trainers and team mates in the crowd. Both corners absorbed some hard shots in the first few rounds but neither was backing down. After round 3 Sasa had a slight advantage on points but was running out of steam. Dok Faa still had plenty in the tank for the later rounds and pushed forward with everything in her arsenal to take a well deserved win by decision. An explosive start to the evening!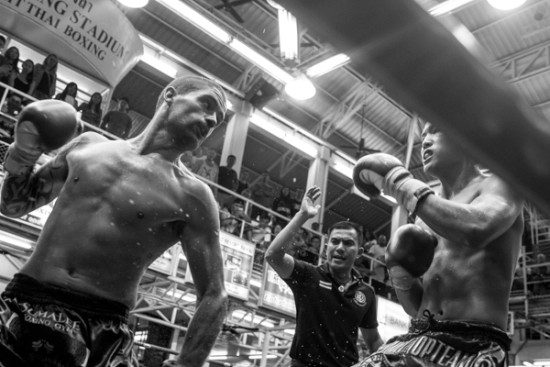 Jacob "The Whippet" Bennet was matched with A Jiang, a Chinese fighter out of Phuket Top Team. This was to be Jacob's first fight in Thailand and he had trained extremely hard during the weeks prior. A few pre-match nerves were present but once Jacob got into the ring you could tell there was only one thing on his mind- winning! Both corners started out with some boxing/low kicks, with the Chinese fighter opening up occasionally with a few boxing combinations. A spinning back elbow in Round 2 opened up Jacob's nose but he was constantly moving forward with his jab, in spite the blood which was flowing steadily.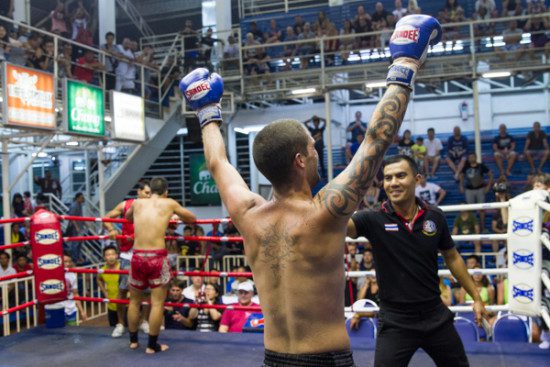 The final few rounds were a war of attrition. The red corner seemed to be on the defensive circling the ring whilst Jacob chased him down and scored well with elbows, boxing combinations and a few well placed knees. After a big sweep in Rd 5 our team new he had done what he needed to do to secure the win. As the final bell sounded Jacob wasn't too sure he had done enough, but to his delight the referee raised his hand in our corner and our usual celebration began. Speaking to Jacob afterwards he said "I just wanted to show I had good heart, I know how important that is to Jacky." Thanks for your effort Jacob, you did the entire team proud!
Watch the full fight videos below.