Scottish sponsored fighters, Jordan "Deachkalek" Coe and Craig Dickson, are due to fight at the 7th Z1 International 'Royal Kedah World Muay Thai Challenge' in Langkawi, Malaysia, next month.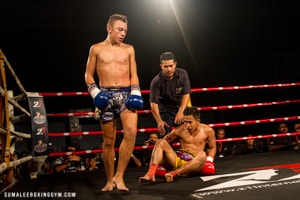 Both nak muay celebrated fantastic victories at the Chief Minister's Cup in Alor Setar at the start of September. Jordan Coe dominated on points during his match with Qhalid Saripan, a local Malaysian Champion, before a well timed body kick left Qhalid unable to continue. Craig Dickson also defeated Thai veteran, Bow Suweilek, with an incredible head kick KO in Rd 3.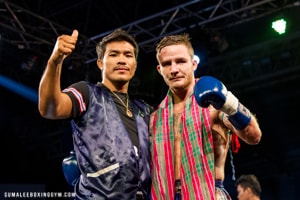 After such charismatic performances (and entrances), the promoters over at Z1 were thrilled to invite our team back for what is sure to be another exciting 2 day event on the beautiful island of Langkawi. Team Sumalee first visited the island back in Nov 2013 where Parinya Sumalee and Craig Dickson took home some memorable wins against Simon Jen (Sweden) and Pet Ubon (Thailand) respectively.
Check out Craig and Jordan's last fights below and, as always, you can follow our Journey on Facebook, Twitter and Instagram or watch all the fights live on the 14th & 15th of November 2014, 8.30 pm, Mahsuri Hall, Langkawi, Kedah, Malaysia.