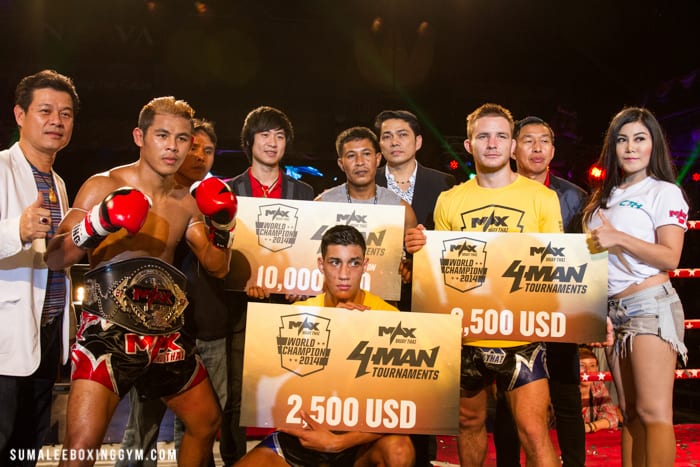 As Sumalee Boxing Gym approaches the start of it's fourth year of successful operation, we wanted to keep you informed of the significant changes going on at the camp, and the future direction of the business.
Since opening our doors to the public in December of 2011, Sumalee Boxing Gym has progressed far faster than anyone could have imagined. The camp quickly matured from relative obscurity to one of the most recognised Muay Thai training facilities in Thailand, and perhaps even the world. Through our ongoing sponsorship of fighters, both Thai and International, Sumalee has graced the stages of some of the biggest shows around the world.
Most significantly in 2014, Sumalee has forged a new partnership with Sandee Thailand. The gym was completely refurbished with premium Sandee equipment earlier this year and the Sumalee shop now exclusively stocks their products. In connection with this, Sumalee are the primary sponsors for the 'Sandee UK Junior Open Championships 2015', a pioneering event supporting future talent within the sport. We look forward to a long and mutually beneficial relationship with them.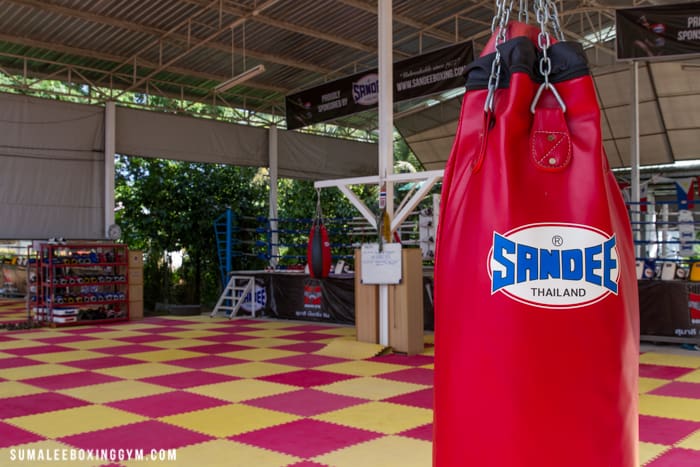 "Progress is impossible without change, and those who cannot change their minds cannot change anything." George Bernard Shaw
With the growth of any business, change is inevitable. On reaching this important milestone, it was important to review our current position and to think about the future direction of Sumalee Boxing Gym.
The general consensus from the management team was that we would like to broaden the services we currently offer. We plan to implement new features to our daily program including nutritional consultation, functional strength training, and yoga classes. Muay Thai will be retained as the core element of the camp.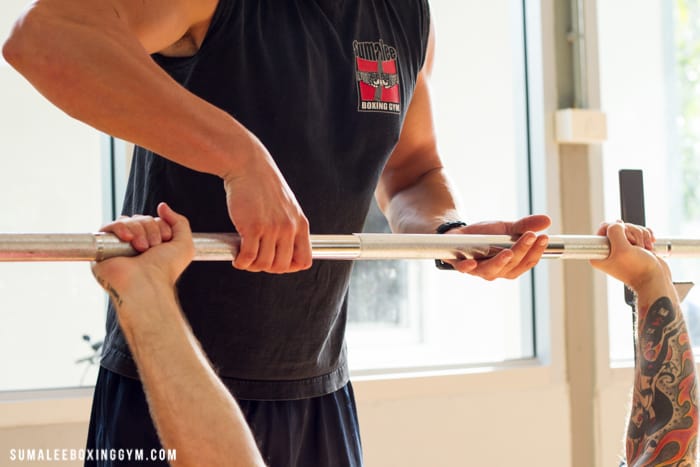 We intend to refurbish our on-site shop and refresh our merchandising for the new year. In addition to this, we are excited to announce plans for an online store offering exclusive products and a mobile app, allowing our students and fans around the world to connect with us in a new and exciting way. In line with our new emphasis on nutrition, we plan to revamp the restaurant menu, as well as updating the dining/communal area.
Perhaps the most significant change that we have made is to our training team. As our focus is now on a much more integrated approach to running all aspects of the business and team working, some members of the trainer team felt this this was not for them.
Unfortunately our Head Trainer, Oron "Deachkalon" Sumalee, has decided to move on after three successful years at the camp. He has contributed a lot to the business and we are very grateful to him for this. He will be sorely missed and we wish him all the best with his future endeavours. We understand he is going to take a break from Muay Thai after retiring from fighting earlier this year. A couple of our junior trainers have also decided to move on.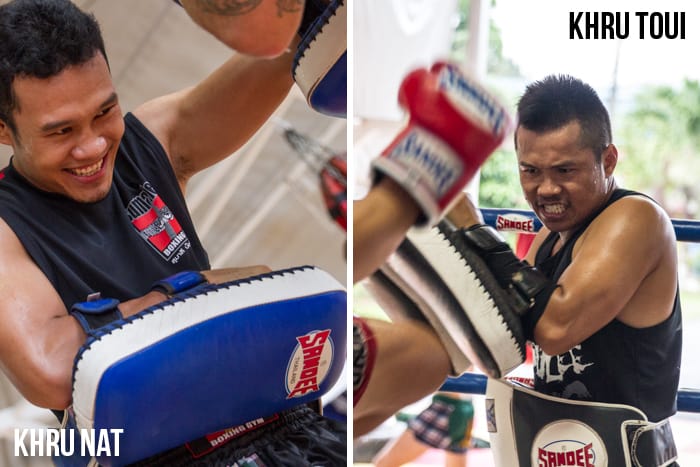 Our new training team consists of Khru Cartoon (Sor Sumalee), Khru Jack (Jocky Gym), Khru Nin (Jocky Gym), and our two newest members, Khru Toui (Jocky Gym) and Khru Nat (Jitti Gym). Khru Toui is a former Ratchadamnern Champion and a seasoned Muay Thai veteran with close to 30 years of experience within the sport. Khru Nat is a young trainer out of the renowned Jitti Gym in Bangkok, and is still a very active fighter. We're sure they will be valuable additions to the team and will bring you more details on both very soon. Feedback from the gym floor about the new team is very positive.
We believe that review and development is crucial to the on-going development of the gym and the brand. Our mission is, and will always be, to provide high standards of traditional Muay Thai training in a friendly and professional environment.
"Pushing The Boundaries."
By Mike Davis