By Mike Davis for Sumalee Media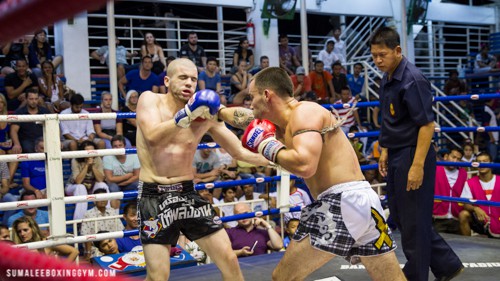 Visiting fighter, Anthony Starr from Evolution Leisure in Wolverhampton, England, kicked of another exciting fight night for Sumalee Boxing Gym on Wednesday. This was his first full rules Muay Thai fight and he faced a fighter from the US with marginally more experience, Alex Nongnapat Muay Thai. Despite not taking the decision on this occasion he fought well through 5 lively rounds and the entire team was very pleased with his performance.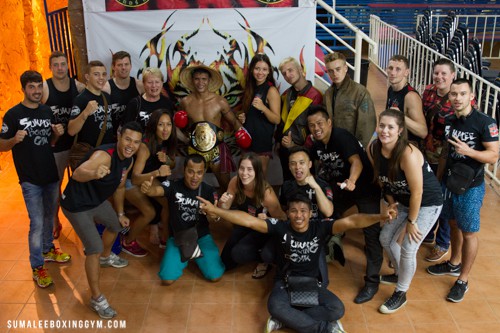 Nin Wisset Sumalee triumphed over the intimidating figure of Anvar Boynazarov in the final and main event. The Isaan Warrior did well to avoid some big punches from the Usbek fighter and replied with plenty of low kicks and devastating elbows. This was Nin's 8th fight undefeated, 6 of them being by elbow KO!
Anthony Starr Sumalee (England) VS Alex Nongnapat Muay Thai (U.S.A.)- Alex WINS via decision
Nin Wisset Sumalee (Thailand) VS Anvar Boynazarov (Usbekistan)– Nin Wisset WINS via decision
Check out the photo album from Sumalee Media on our Facebook Page here, or watch the full fight videos below.