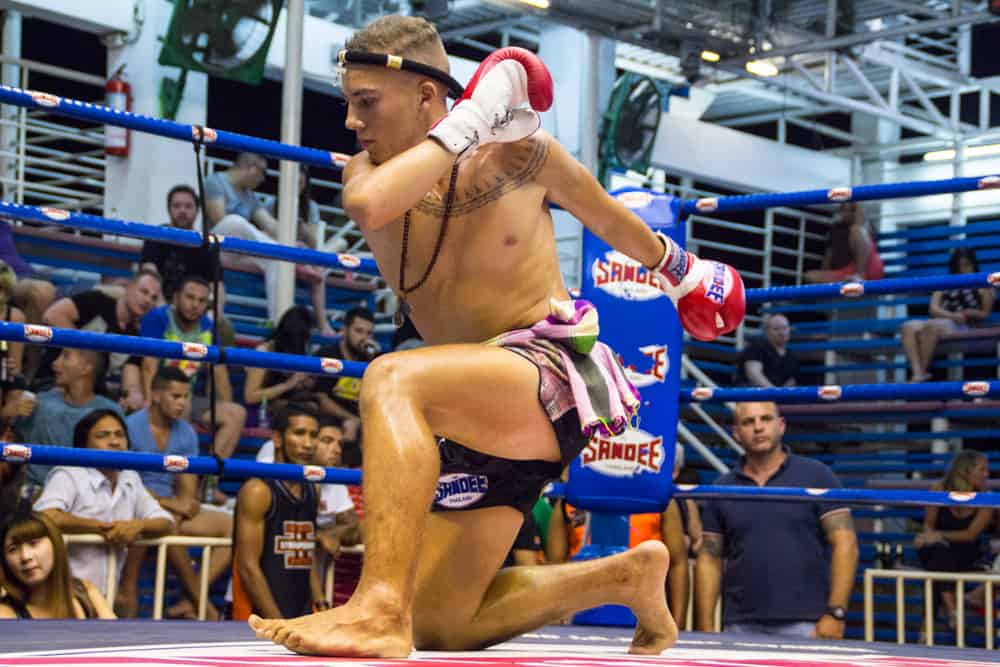 By Mike Davis for Sumalee Media
Photos by Craig Dickson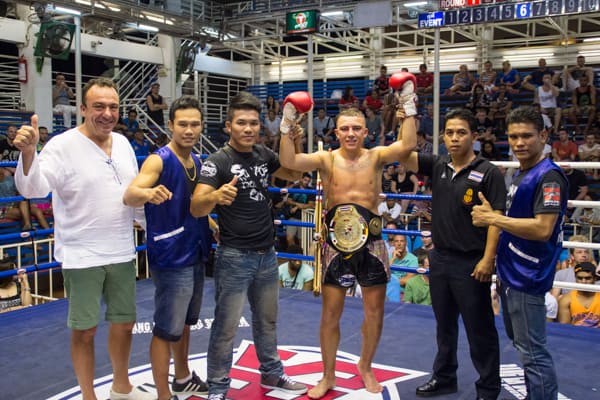 Team Sumalee headed to Patong last week where another packed crowd filled Bangla Boxing Stadium with an electric atmosphere. Fighting for our camp were visiting fighter David Helfant from Boston MA and Jordan "Deachkalek" Coe, our sponsored fighter from Scotland. Both fighters worked extremely hard in the gym to prepare and were in great shape on the night.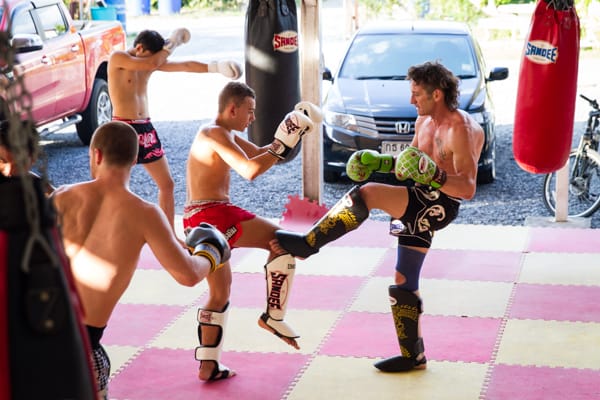 Jordan was scheduled as the main event that night facing Samiangdam Phuket Sitsongpeenong. The Scot's entrance dance is always a crowd pleaser, only to be matched by his elegant new rendition of the Wai Khru Ram Muay, taught to him by Khru Nat aka Mongkol Thong Sumalee.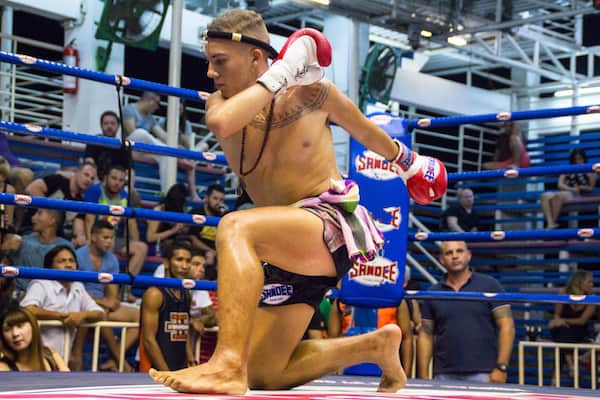 It was a well matched fight with Samiangdam taking the advantage in height. Jordan looked to be in excellent form from the start, and it was obvious his daily clinching at Sumalee Boxing Gym group sessions had paid off. Whilst Jordan was able to avoid most of Samiangdam's kicks the young Thai packed some vicious elbows. Samiangdam cut his eye in the fourth round, only for Jordan to come back and take the win by TKO!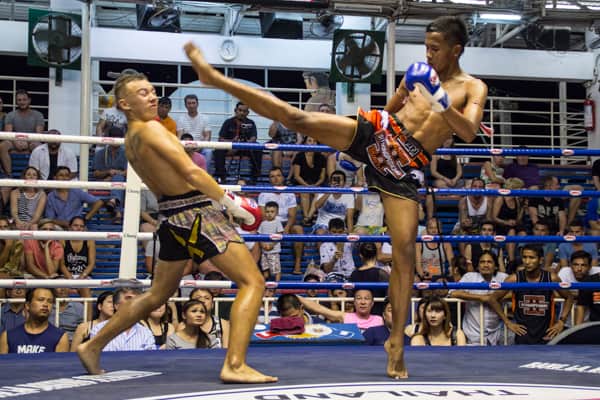 Next up was David Helfant, an American fighter from Boston on his second visit to our camp in Phuket. David has always worked closely with Khru Jack (Parinya Sumalee) and his boxing looked great on the night. Facing a fellow American 20 years his junior he kept the pressure on in the early rounds with relentless combos, but taking a lot of low kicks from the blue corner along the way. David's elbows proved to be his most dangerous weapons and had a big impact in rounds three and four. This impressed the judges and he took the win on points. A great way to finish the night!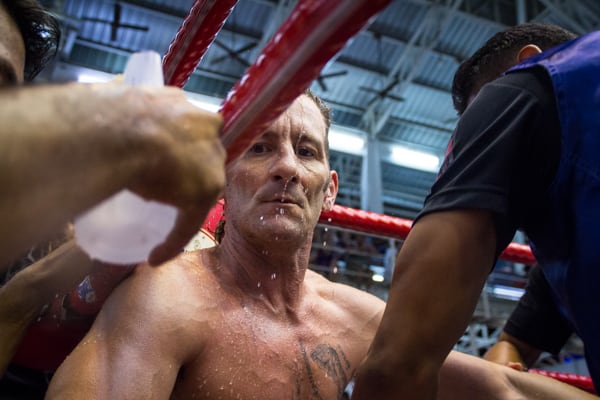 Jordan Coe Sumalee (Scotland) VS Samiangdam Phuket Sitsongpeenong (Thailand) – Jordan WINS via Round 4 KO
David Helfant Sumalee (England) VS  Mitch AKA Thailand (U.S.A.) – David WINS via decision
Watch the full fight videos below!