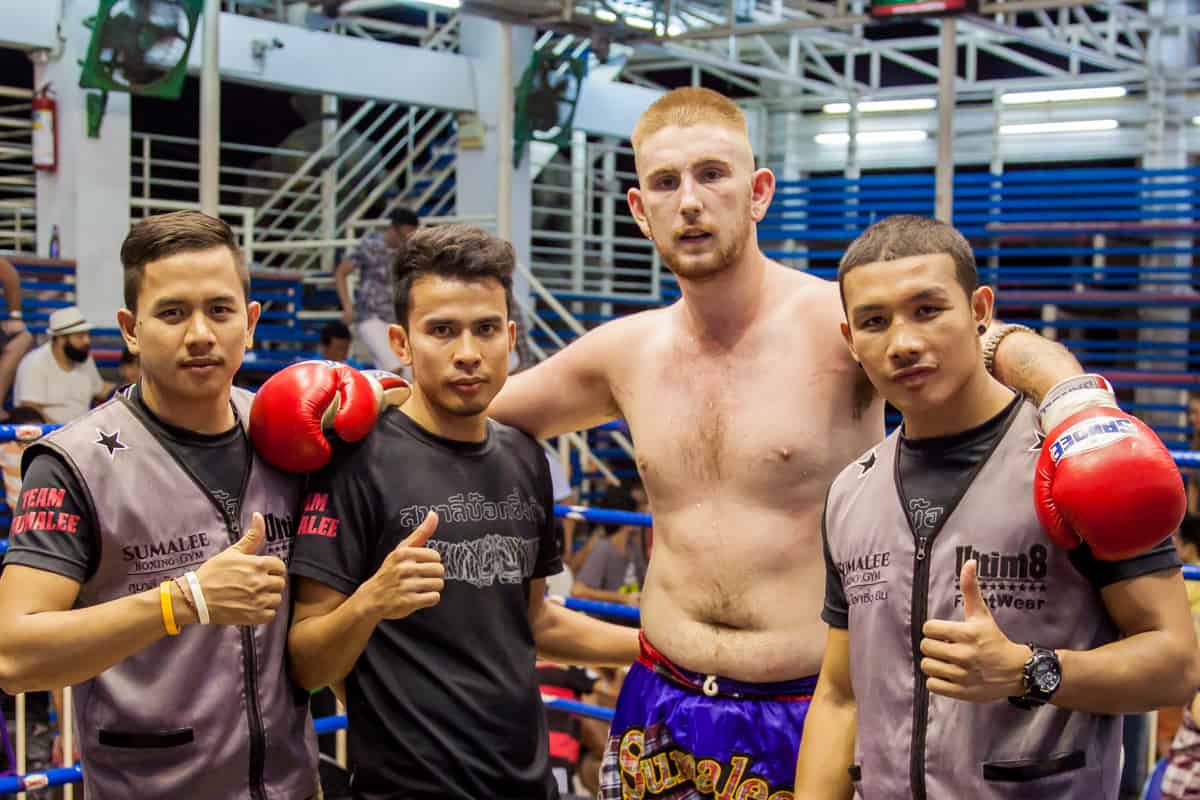 Liam McKendry's Fight
Team Sumalee were once again back at Bangla Boxing Stadium.  On the card was Scottish fighter, Liam McKendry from M-Mag gym in Glasgow, Scotland.
Liam was matched with Changthai, who was almost as tall a Liam.  In round 1 Changthai was giving Liam a tough fight, with his fast movement and counter kicks. As round 2 went on, Liam utilised his boxing and started backing up Changthai. In round 3 Liam caught him flush with an elbow to the chin which knocked him out, giving Liam the victory. Check out the full fight right here.