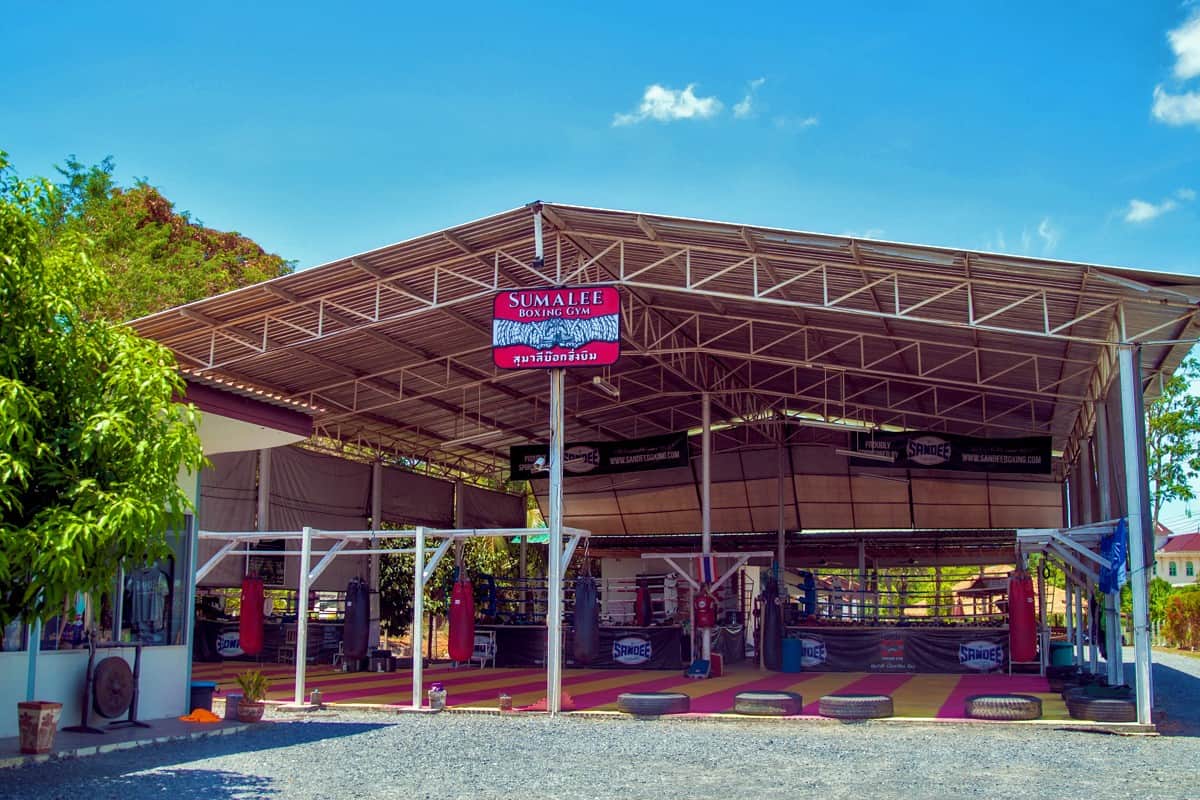 Students at our Muay Thai Gym, Phuket: Part 1
This is the first part in a two part blog which illustrates the appeal of Sumalee Muay Thai gym, Phuket to people of all ages and walks of life.
Our Concept
One of our key objectives hen we opened Sumalee Boxing Gym in December 2011 was to broaden the spectrum of people who chose Muay Thai training as a fitness option. We took an audit of people training with us over the last month or so to see how far we have come in achieving this objective. Overall, we feel it cannot be disputed that Muay Thai gyms in Phuket have a much wider appeal now than they did even five years ago. We like to think that Sumalee Boxing Gym's brand proposition has made a significant contribution to this changing trend.
Parker Hurley
Parker Hurley-Rioux is a professional model and actor from New York City. He trains in NYC with Coban and Kongnapa at CobanNYC. Kongnapa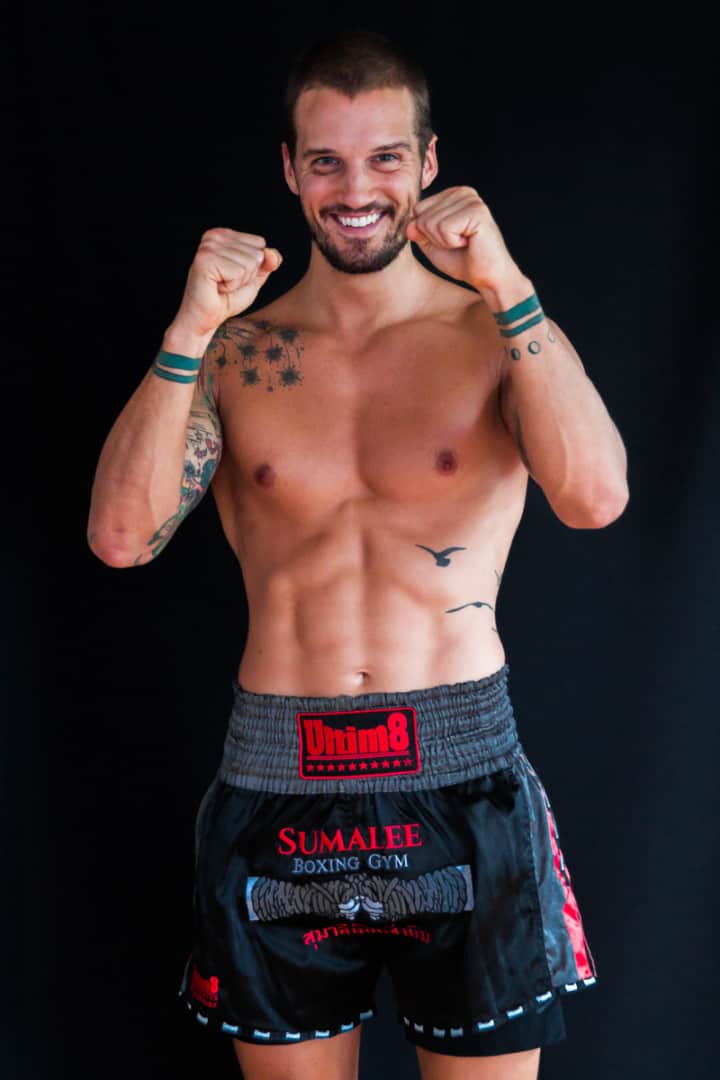 recommended our gym to him. He intends to write about his experience of Muay Thai training.  He will apply it to a book he is working on titled "A Training Manual for the Human Hero." It's a guidebook that explores different forms of fitness around the world.  It also explors how to optimise your life through gratitude and letting go of the ideas of perfection. He is currently People Magazine's voted sexiest male model. He has trained six gyms during his stay in Thailand. This is what he had to say about Sumalee:
"You've got some great guys working at your gym….. Sumalee has been the best experience I've had, by far. You really do have a great class format at Sumalee- it stands apart.  Kengkla was my favourite. He helped me with my Thai and was just an all around good human being. He really focused on technique and i learned a great deal from him. Everyone had their strengths."
Rhona Walker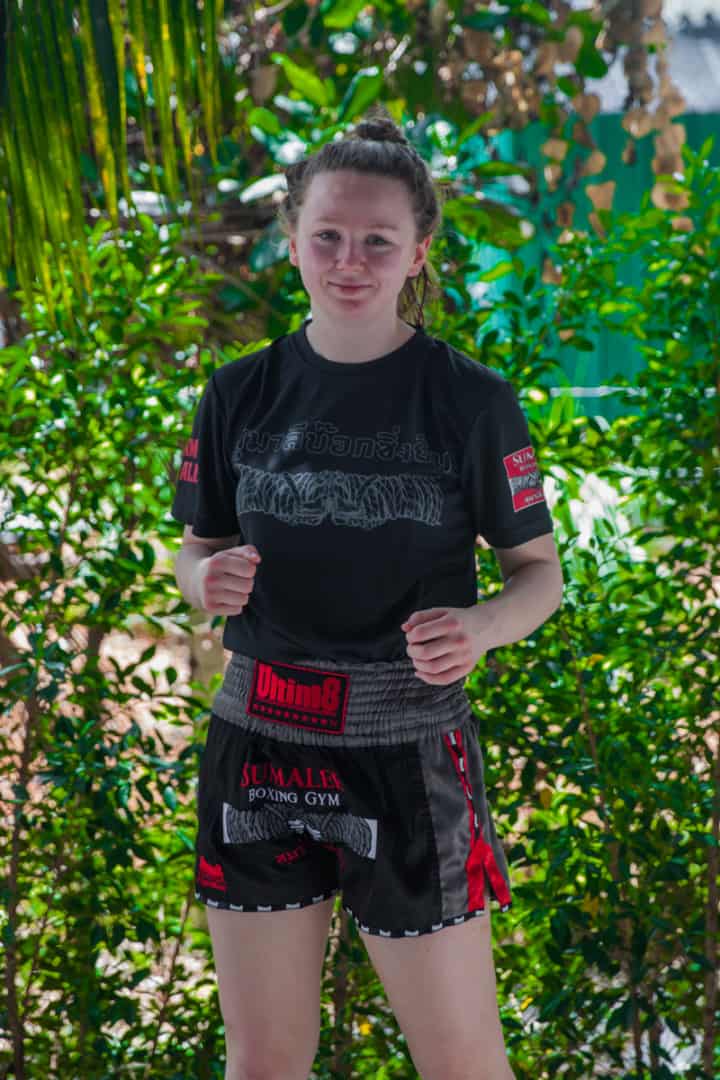 Rhona is a Civil Servant from the UK. She is a keen horse rider as well as Muay Thai enthusiast. She started practicing Muay Thai at 17 years of age with Mmag in Glasgow.   She had her first fight in May 2012 at 19 years of age. Since then Rhona has had 11 fights, with 7 wins and four losses. She can be described as a pressure fighter, always moving forward with lots of aggressive body kicks. She is ranked number 6 at 50 kg. She is currently training with us for six weeks. This is her third visit to Sumalee Boxing Gym for her Muay Thai training.   Muay thai keeps her in good shape and provides discipline and challenge to her life. She enjoys training at Sumalee because the experience of working with the Thai trainers enable her to quickly make vast improvements in her technical ability. On this occasion she fought for the gym and won by KO in Round 1.
Joe Burton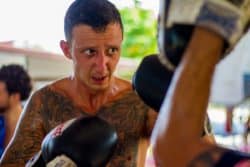 Joe is 29 and is from the UK. In recent years, however, he has been working Australia as a fly in, fly out electrician. He was working at Chevron's offshore LNG facility at Barrow island, on a 23/10 roster. He has no previous experience and decided to come and do some Muay Thai training with us whilst has was in between jobs. He stayed with us for four months. During this time he applied for a job in Antartica working for BAS (British Antarctic Survey).  His role will be to help provide the infrastructure that allows the scientists to carry out their experiments.  We congratulate him on getting the job. He will be on a 18month contract based at the Rothera base. He assures us he will be back when the contract is finished.