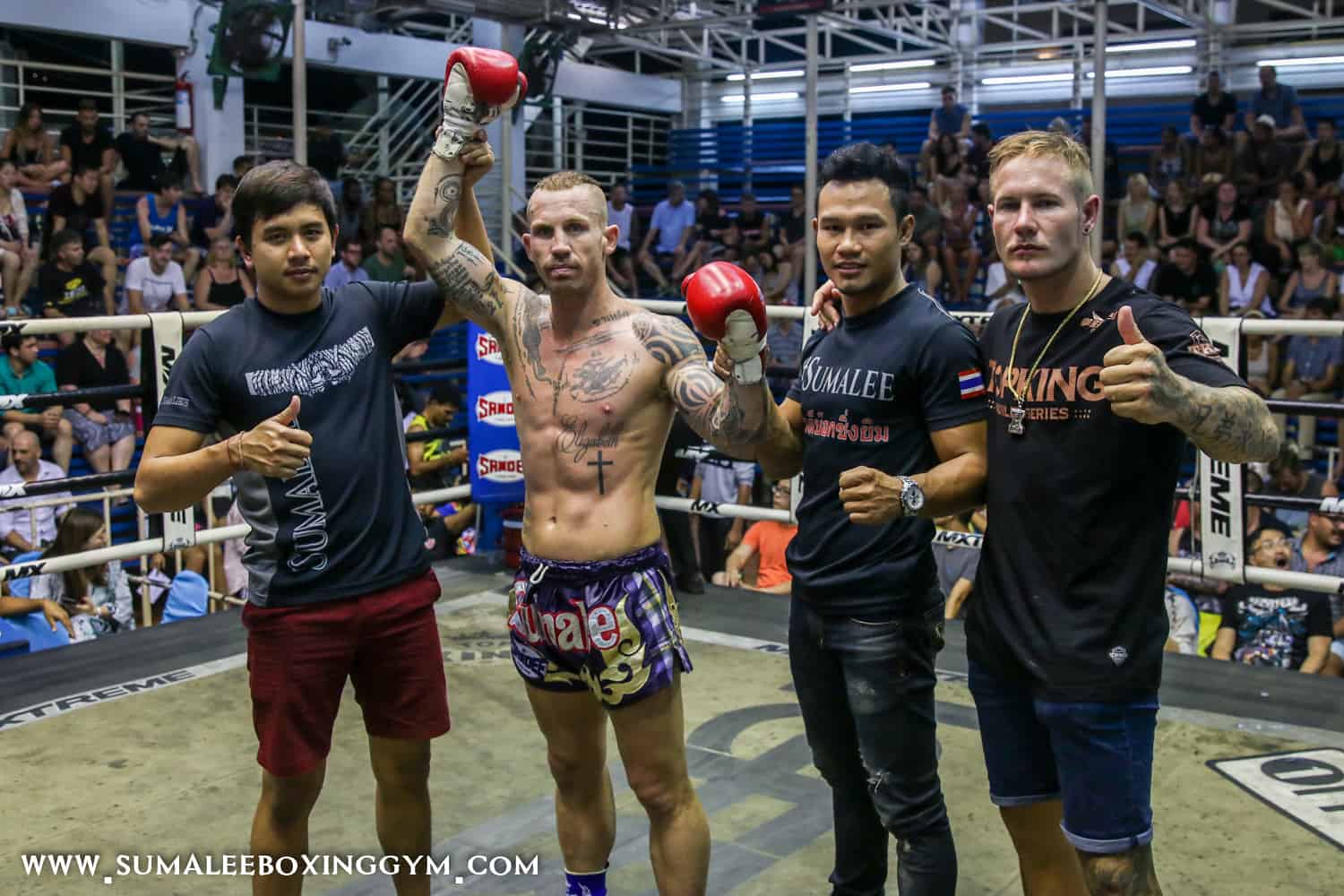 October was a successful month for Sumalee Boxing Gym, with fighters making waves through the local stadiums.  Additionally, we brought some new fighters into the team and this was the month their had their debut fights for the gym.
Charlie Guest vs Gabriel Lion MT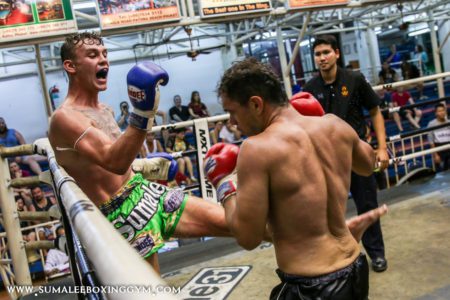 The first on the list is British fighter Charlie Guest, the newest fighter to join the Sumalee team. Charlie has fought on major shows such as Thai fight, Max Muay Thai, Samui Fight 2017 and Super Muay Thai. The British fighter displayed great skills on his debut, landing thudding kicks and sharp knees against a very strong Brazilian opponent. Certainly, one to watch out for in the future!
2. Rhona Walker vs Anna Tiger Muay Thai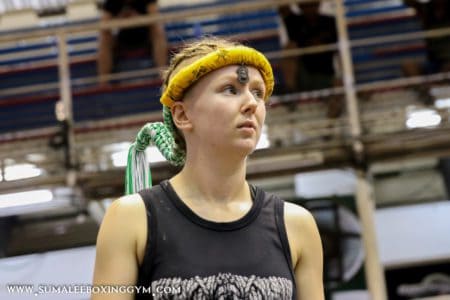 Since joining Sumalee fight team, Rhona has fought top-level Thais such as Petchompoo Kiatmongkol (twice), Salika Kaewpitak (3 times), Kownoknaa Cherngtalay MT and Wondergirl Nor. Muangnon (IFMA Muay Thai Celebration event). For this fight she faced a British fighter, Anna Tiger MT. Rhona dominated the fight from Round 1, throwing big body hooks to set up strong body kicks. Rhona took the win by points.
3. Brad Schuch vs Patsila Vor Vichanchai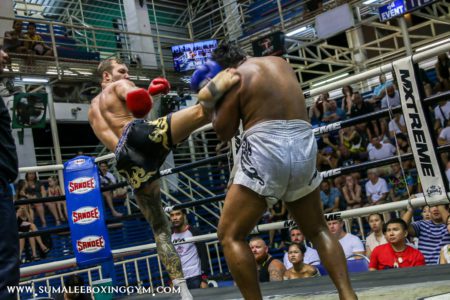 Visiting fighter Brad Schuch fought a well known Thai opponent, Patsila. Brad jumped on Patsila early landing leg breaking low kicks and staggering uppercuts.  Patsila also landed thudding low kicks of his own and hurt Brad in Round 3. Brad soldiered on and earned himself a TKO win in Round 4.
4. Damon Goodwin vs Petjugri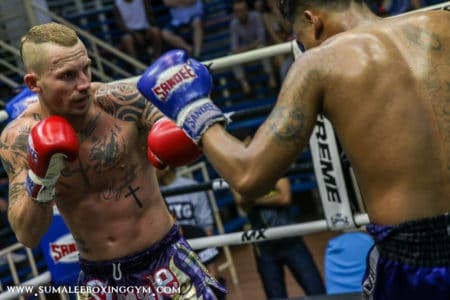 Damon Goodwin finished October with a big knockout win over a Thai, Petjugri.  Petjugri crumbled under Damon's relentless pressure. The Thai did, however, land some venomous body kicks, only to be countered with leg kicks and uppercuts. The fight was stopped in Round 2 with Damon winning by TKO.
Muay Thai Summary ends here today. Check out the next Summary at the end of the month.
All four fights are on the playlist at the bottom of the page.