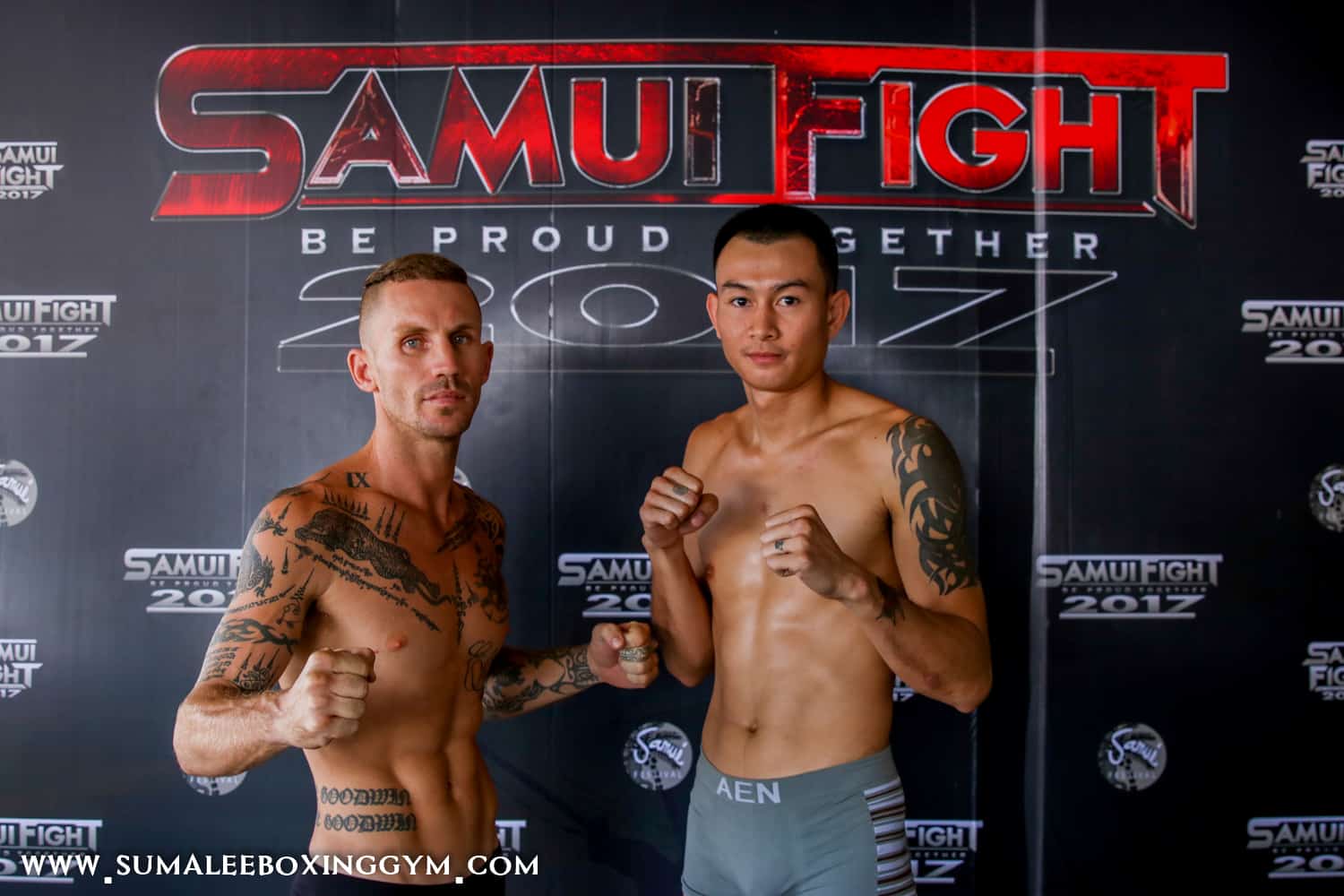 September was a busy month for Sumalee Boxing Gym with new fighters joining our fight team and current fighters fighting on major shows such as Top King World series and Samui Fight 2017. Sumalee brings you, Muay Thai Summary September.
Here are some of our top picks and summary of the fights from last month.
Damon Goodwin Vs Manasak Sor Jor Lekmuangnon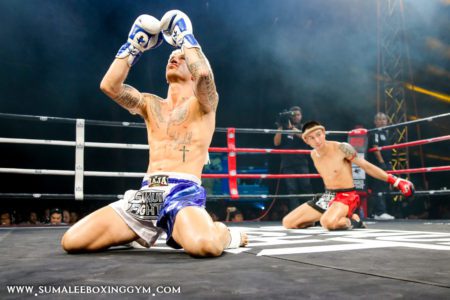 Damon was matched against Manasak Sor Jor Lekmuangnon, a veteran with over 300 fights and former Lumpinee champion. The fight started off at a fast pace with Damon landing solid hooks and uppercuts and Manasak used his height and knees which stunned Damon early on. Manasak won by tko in round 2.
2. Teedurm Sumalee winning at Galaxy Stadium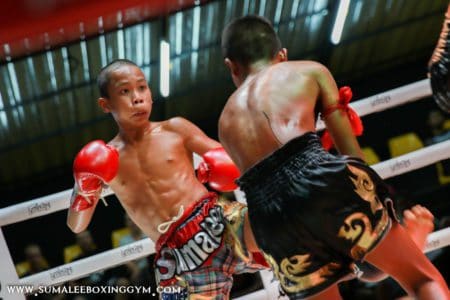 Teedurm "Deem" Sumalee won the crowed over from the start with his Wai Khru. Deem fought aggressively throwing big left crosses and big body kicks. He won in round 3 by knockout! Great win by the young Nak Muay.
3. Nick Price Vs Petchjakgree Sor.Prapasirt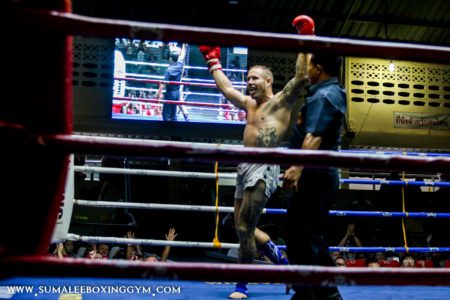 Nick Price rematched Petchjakgree who he had previously beaten on points. The fight went back and forth with both fighters throwing big shots. In round 4 Nick scored a big sweep on Petchjakgree which broke his arm from the impact. Nick was awarded the win by ko in round 4.
Look out for the next Muay Thai Summary next month!
Watch all of the fights on our Youtube Channel here – https://www.youtube.com/playlist?list=PLAD7751D59D531EF6