Samui Fight is Koh Samui's local version of Thai Fight.  It coincided with the Samui Festival 2017 and was one of the biggest shows on the flighting calendar with a program covering four days.  Damon Goodwin's debut on Samui Fight 2017 was on September 8th. The show features fighters from Thai Fight promotion such as Iquezang, Manasak Sor Jor Lekmuangnon, Padsaenlek and new talents from all over the world.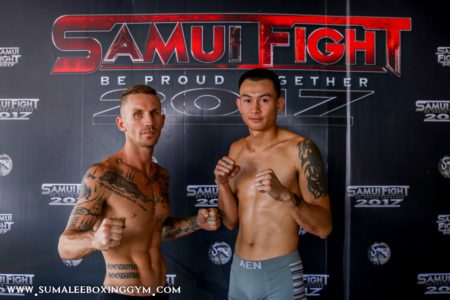 Damon faced Manasak Sor Jor Lekmuangnon, a very tall technical fighter who favors the knees and elbow strikes.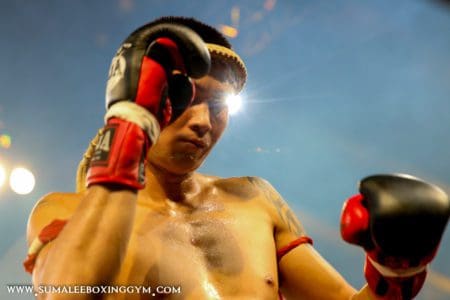 The fight started off with Damon landing nice hooks and uppercuts through the long guard of Manasak. The Thai fighter found success using teeps and long guard arm control to land knees and elbow strikes, cutting Damon.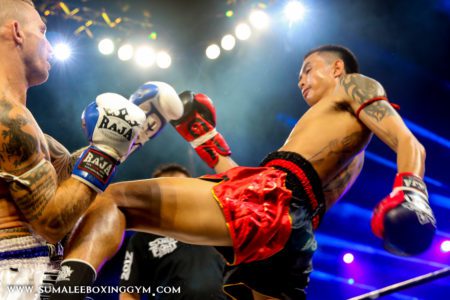 The Australian fighter showed tremendous heart throughout the fight, moving forward and closing the distance on the taller Thai fighter. After the fourth knockdown occurred the referee stepped in and called the fight off.
Watch the full fight at the bottom of the page and see for yourself the true definition of heart.