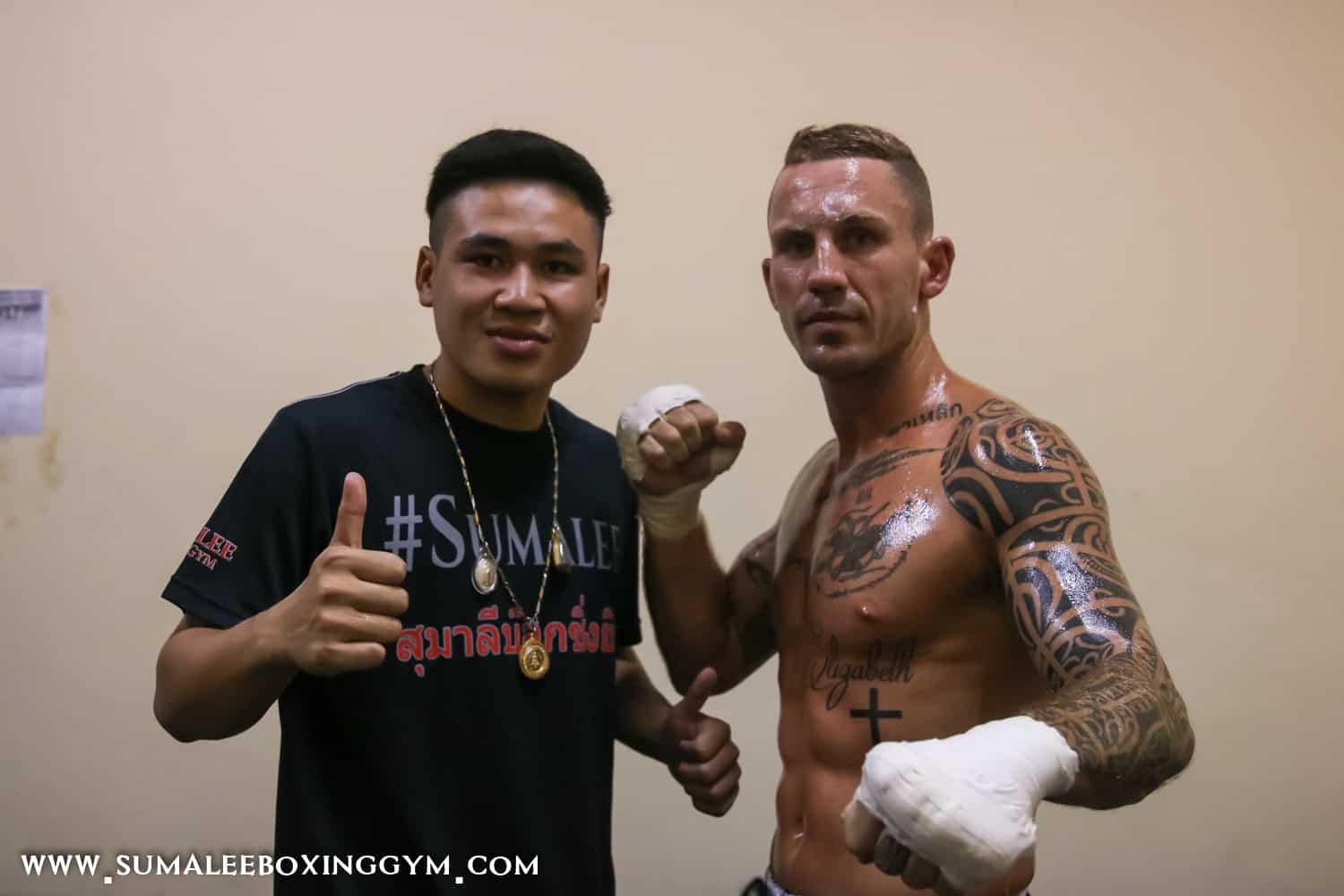 Team Sumalee was once again back at Patong Boxing Stadium, this time Damon Goodwin Sumalee was took on former two times Lumpinee and Thailand champion, Sayannoi Sitsongpeenong Phuket.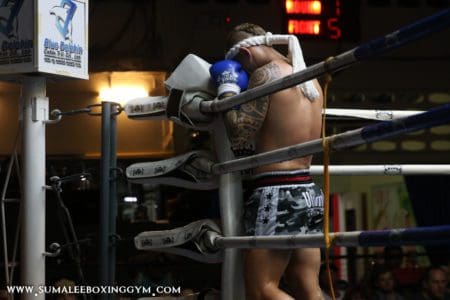 Both fighters wasted no time and began trading elbows from the start of Round 1. Damon used his boxing skills landing hard uppercuts with Sayannoi replying with elbows and left hooks to the body. The fight slowly turned into a clinch fight with both fighters trading big knees and elbows.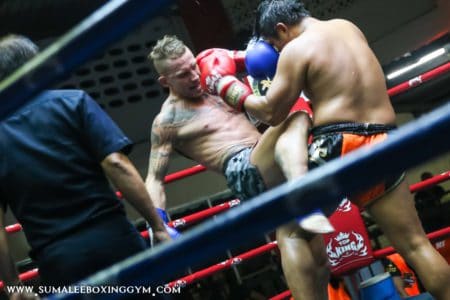 Sayannoi got the better of the exchange in the clinch, scoring big sweeps and gaining the dominant position. Damon held his own with the former champion but was ultimately outscored and Sayannoi Sitsonpeenong was declared the winner by split decision.
Watch the full fight video at the bottom of the page.