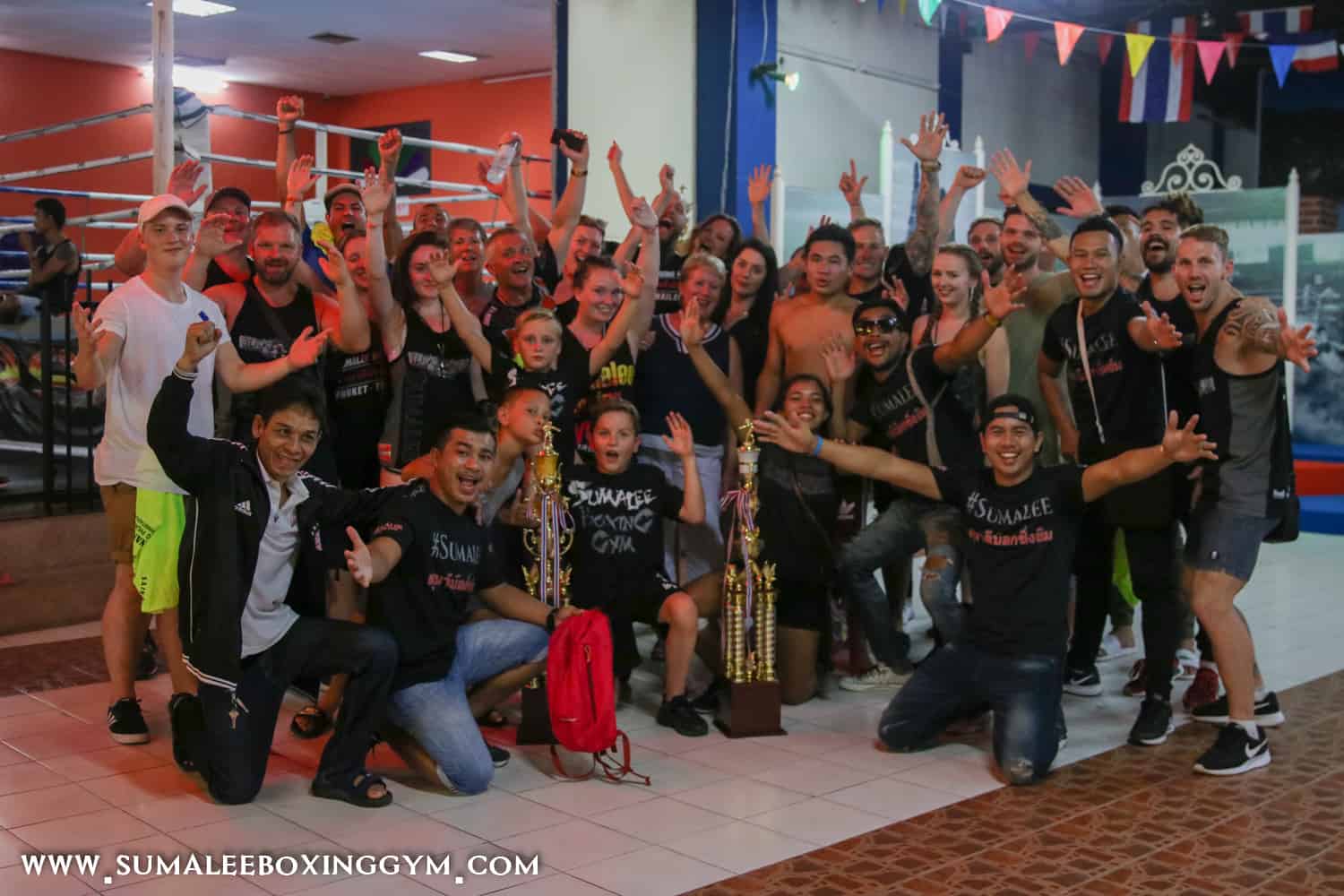 Team Sumalee arrived at Patong Boxing Stadium on Saturday 12th August.  A huge number of supporters accompanied us. Sumalee Junior Ellie Burr fighting her first A Class Muay Thai bout was a big crowd puller.  She was accompanied by Yok Sumalee facing a Spanish opponent from Singpatong Muay Thai Gym.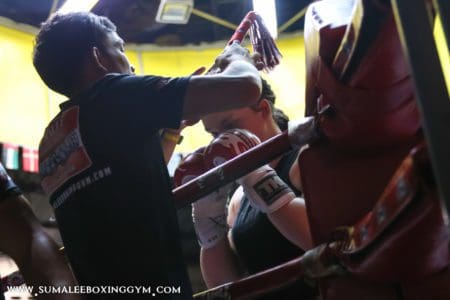 Ellie Burr faced a Thai opponent called Plueng See-Nin Sor.Scoonkawe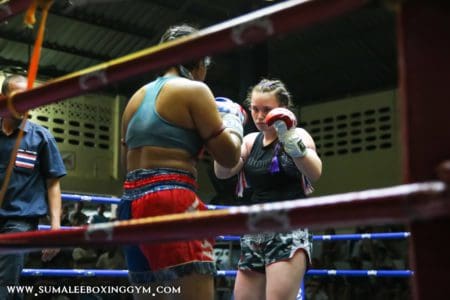 The fight got off to a slow start with both Nak Muay Ying circling the ring, staring at one another. Ellie landed hard leg kicks which put the Thai opponent on the back foot. In Round 3, Ellie scored an 8 count on Plueng See-Nin with a big body kick.  Plueng was badly winded but before Ellie could follow up the bell sounded, bringing the round to an end.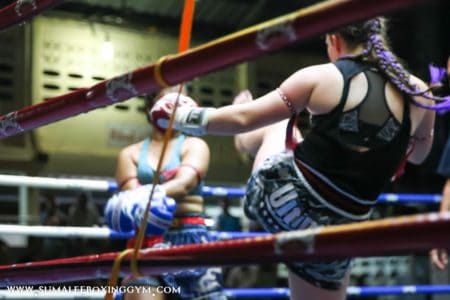 Ellie went on to dominate the Thai fighter winning every round. In the last round she landed a solid left hook to the jaw on Plueng See-Nin, knocking her out. Ellie was declared the winner via knockout.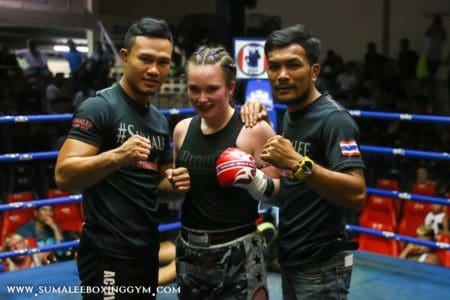 The last fight of the night featured Yok Sumalee, formally known as Sangpanom Sumalee. Yok faced a much taller fighter, Javi Singpatong Muay Thai from Spain.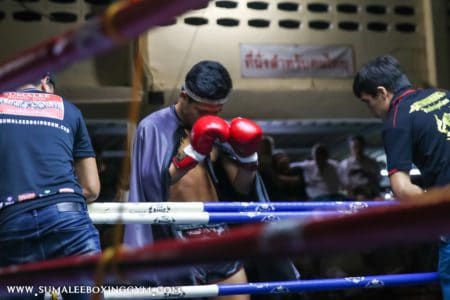 Javi had a great height advantage and used it well from the start of the fight. The Spanish fighter landed solid teeps and elbows which initially got the best of Yok. Yok kept his composure tying up Javi and scored big leg kicks to slow down the Singpatong fighter.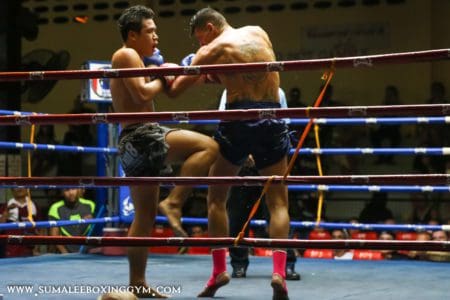 Yok was instructed to clinch the Spanish fighter and use his strength to sap the taller man.  It was a strategy that worked. Javi was caught flush by a knee from Yok at the end of Round 3 but was saved by the bell.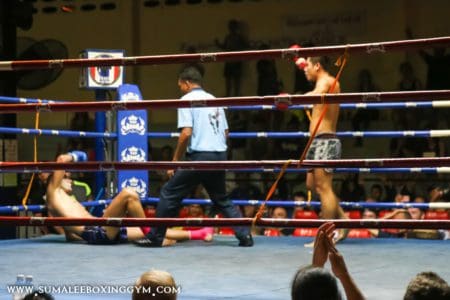 Sensing victory was close, Yok continued to clinch and landed multiple straight knees on Javi which clearly hurt.  This time there ws no bell to save the Singpatong fighter and Yok was declared the winner via TKO in Round 4.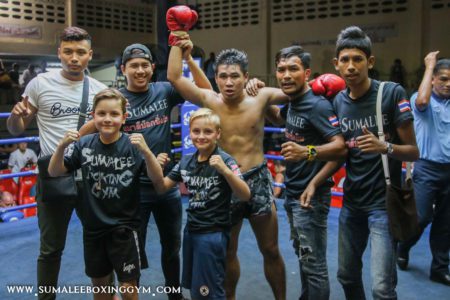 Superb win by both Sumalee fighters.
Watch both videos here at the bottom of the page.