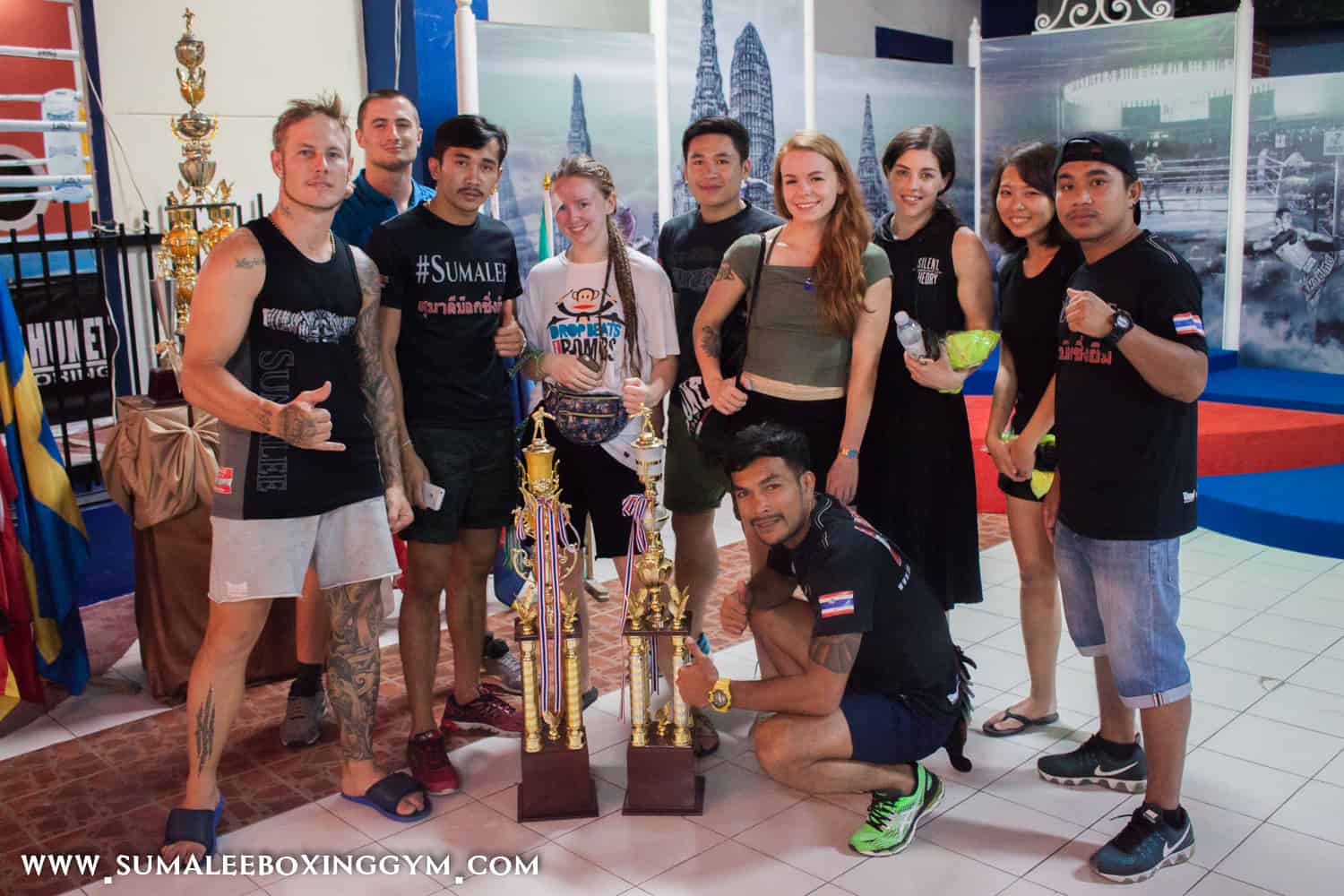 After a brief visit home Rhona Walker, who now joins Sumalee as a sponsored fighter, faced Salika Kaewpitak for the third time in a stadium title fight.
Rhona has worked closely with Khru Max (Phunkorn) learning new clinch technique, teep defense and body kick set ups.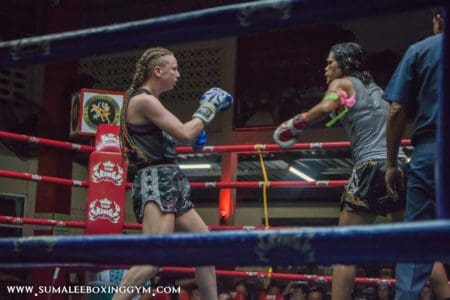 With 4 months of inactivity, Rhona showed no signs of ring rust during the fight.  She took the fight to Salika from Round 1.  Salika looked uncomfortable against the sponsored fighter from Scotland, being acutely aware of her new skill set.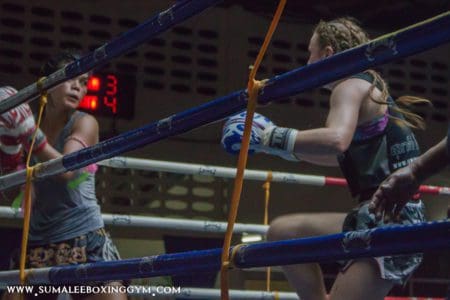 The newly acquired skills Rhona gained from Khru Max showed throughout the fight.  This caught Salika off guard, as she wasn't able to move Rhona in the clinch or use her teep as effectively as she had done in their previous fights.  During the clinch in Round 3, Rhona was cut by an elbow.  She later returned the favor in Round 4 and also scored with a big sweep.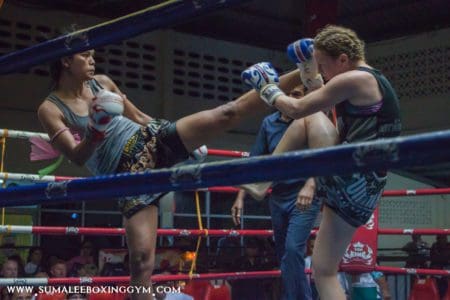 The fight closed with Rhona stalking Salika throughout the last round landing big body kicks and punches. Salika tried to use the clinch but to no avail because Rhona defended and dominated with knees. Salika was awarded a very controversial win by split decision.
Watch the full fight at the bottom of the page.