Sumalee Boxing Gym returned to Patong Boxing Stadium for another exciting night of Muay Thai fights, featuring Phunkorn Sumalee and sponsored fighter Nick Price.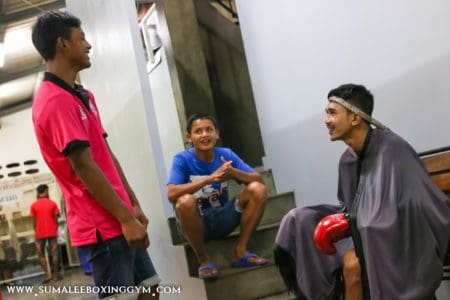 Phunkorn was the main event and was set to fight Marlon Singpatong.  Unfortunately owing to injury, Marlon had to withdraw from the fight. Marlon was replaced by a Thai fighter called Beckham.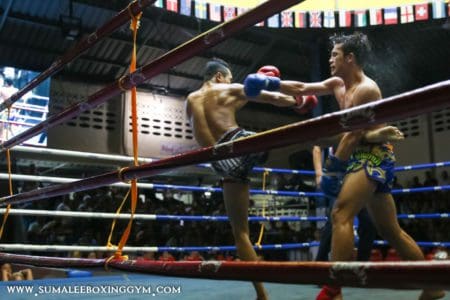 Phunkorn showed dominance from Round One and scored with big body kicks. Beckham was looking to land one big right hand but found no opportunities as Phunkorn would score and move, showing great ring craft.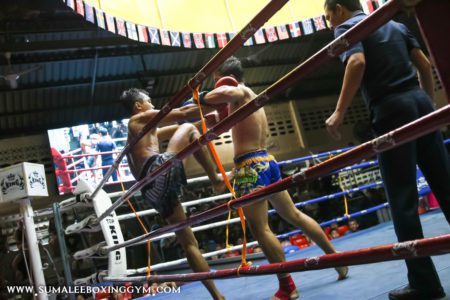 Beckham tried the clinch strategy but found no success with that either.  Phunkorn used his skills and experience which sadly his opponent lacked. As the fight drew to a close, Beckham became desperate throwing elbows which cut Phunkorn on the side of the head. Beckham's efforts were fruitless and Phunkorn won by unanimous decision.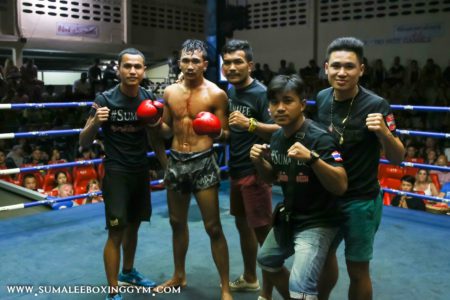 The last bout of the night featured sponsored fighter Nick Price, whose last fight was on MX Muay Extreme.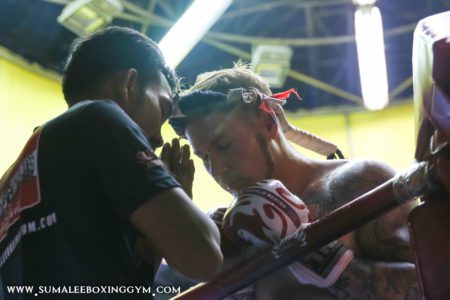 Nick faced a Thai opponent called  Petchjakgree, an awkward southpaw with a big reach advantage. The fight got off to a slow start with both men throwing teeps and low kicks.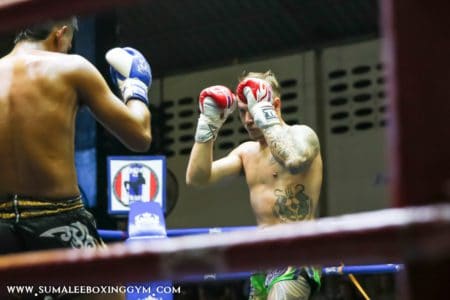 Success came to Nick in Round Three when he landed a clean right hand which dropped his opponent.  Luckily for him, Petchjakgree was saved by the bell. Nick started fast at the beginning of the Round Four, landing beautiful hooks and uppercuts which Petchjakgree answered with body kicks.
Nick Price won by unanimous decision.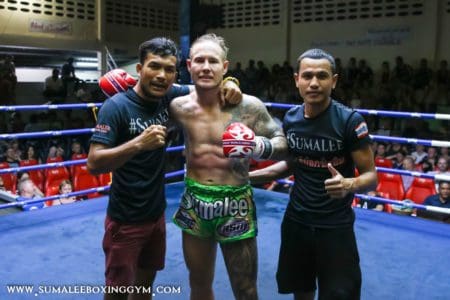 Watch both fight videos here.