We kickstart July with the debut of Liampetch ( Khru William ) and Sumalee junior, Bangron returns to the ring, both facing Singpatong fighters.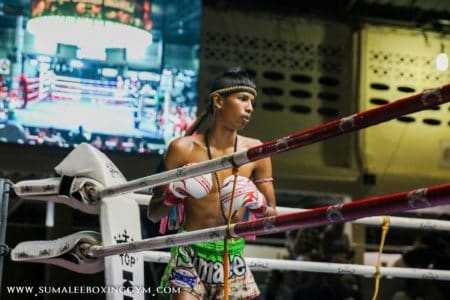 Bangron faced off against Mickael Singpatong from France. The fight was a brawl from round 1 when the Singpatong fighter landed barrages of punches on the Sumalee fighter. Bangron stood his ground and landed clean knees which visibly stunned his opponent.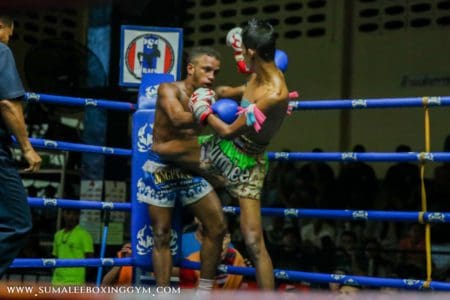 Bangron changed his gameplan in round 2 and initiated the clinch as the French fighter charged forward with punches. However, some of the punches did get through and dropped Bangron to the canvas and he was given an 8 count.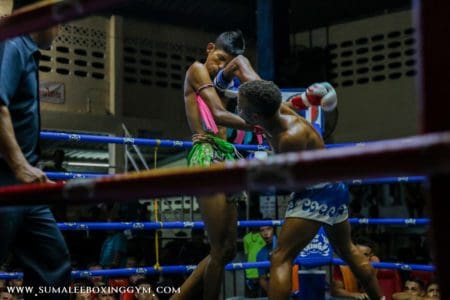 By round 3 the fight could have gone either way, both fighters were visibly tired and both were looking for the knockout. A left hook came through and dropped Bangron to the canvas again but this time the young Thai fighter would not make the 8 count and the fight was stopped 45 seconds into round 3.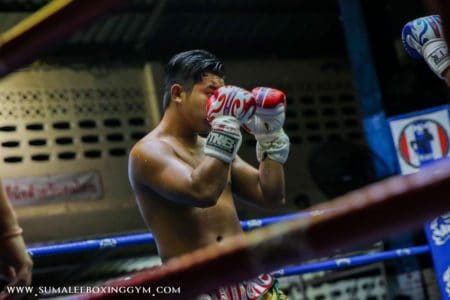 There was a lot of excitement in the air for Liampetch ( Khru William ) as he stepped into the ring as he is a very popular trainer at the gym. He faced David Singpatong Muay Thai from Brazil.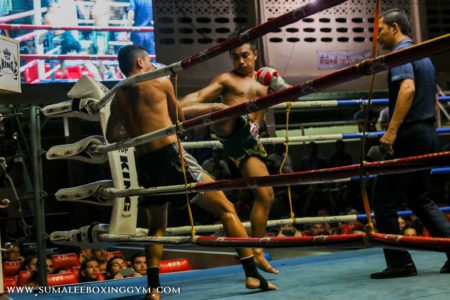 Liampetch showed his dominance throughout the fight nullifying the Brazilian's aggressiveness with sharp body kicks and sneaky right-hand shots. Liampetch stunned the Sinpatong fighter with low kicks but in turn hurt his ankle and had to change his gameplan.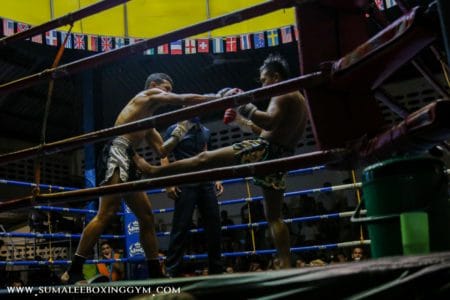 David threw numerous amounts of elbows only to get tied up in the clinch by Liampetch who found success in the clinch and even managed to cut David with an elbow strike. After 5 clinical rounds of Muay Thai Liampetch was declared the winner and was awarded 500 baht bonus by Mr. Numnoi.
Watch both fights at the bottom of the page.