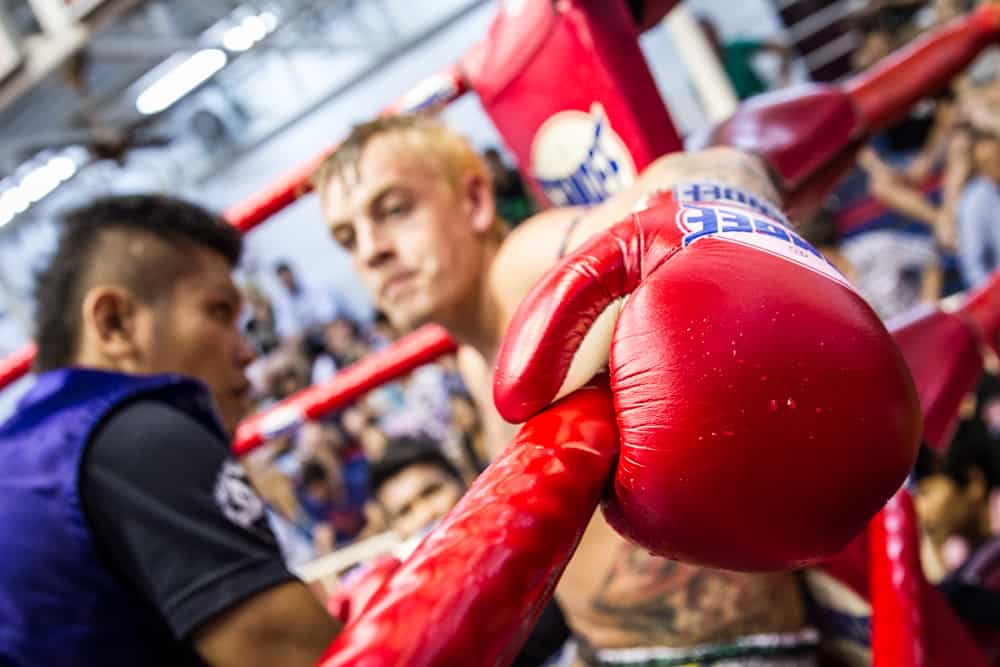 By Mike Davis for Sumalee Media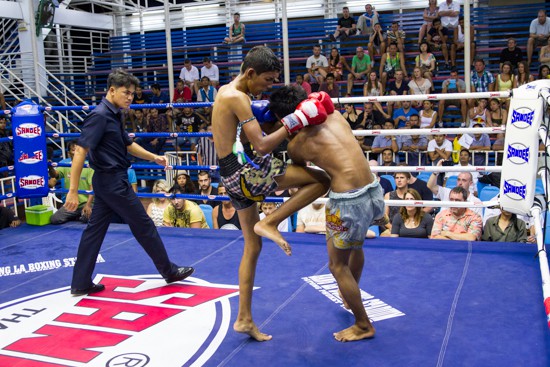 Payakdam started the show once again on Wednesday night in a heated rematch with Singdam Bangrong UBC. Having lost by TKO in their last meeting, Singdam came out firing on all cylinders. His determination payed off in the earlier rounds but by Round 4 Payakdam looked to have the edge and ended the match with some beautiful knees.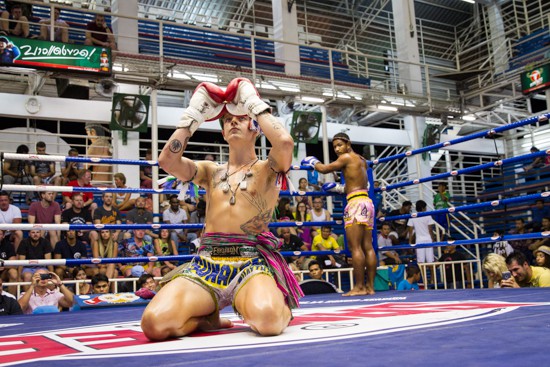 British fighter, Alex Doyle, was up next. With a couple of wins under his belt inthe last 2 months his confidence was high but he knew the blue corner was no laughing matter. Samingding Sor Sulayman had the advantage with experience and he used it well with a strong counter attacking style. Alex chased him down throughout the match but after 5 hard fought rounds Samingding was declared the winner unanimously.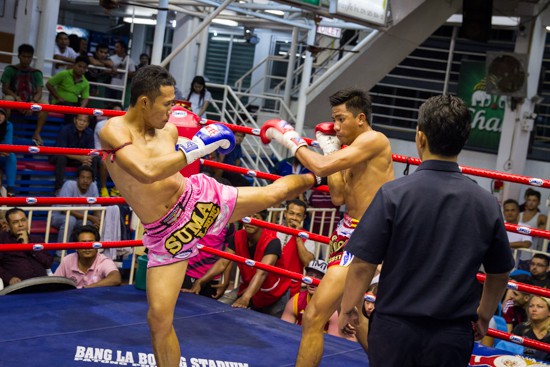 Mongkol Thong Sumalee was the final and main event once again. Our new trainer has been fighting regularly since arriving at the camp and is fast becoming known for his beautiful rendition of the Wai Khru Ram Muay and his lighting fast elbows. His opponent, Monkhao Sor. Janmanee, had a slight weight and height advantage and it payed off. Mongkol Thong did extremely well in the clinch and scored consistently but it wasn't enough on the night, and Monkhao took the win on points.
Payakdam Sumalee (Thailand) VS Singdam Bangrong UBC (Thailand) – Payakdam WINS via Round 4 TKO
Alex Doyle Sumalee (England) VS Samingding Sor Sulayman (Thailand) – Samingding WINS via decision
Mongkol Thong Sumalee (Thailand) VS Monkhao Sor. Janmanee (Thailand) – Monkhao WINS via decision
Check out the photo album from Sumalee Media on our Facebook Page here, or watch the full fight videos below.