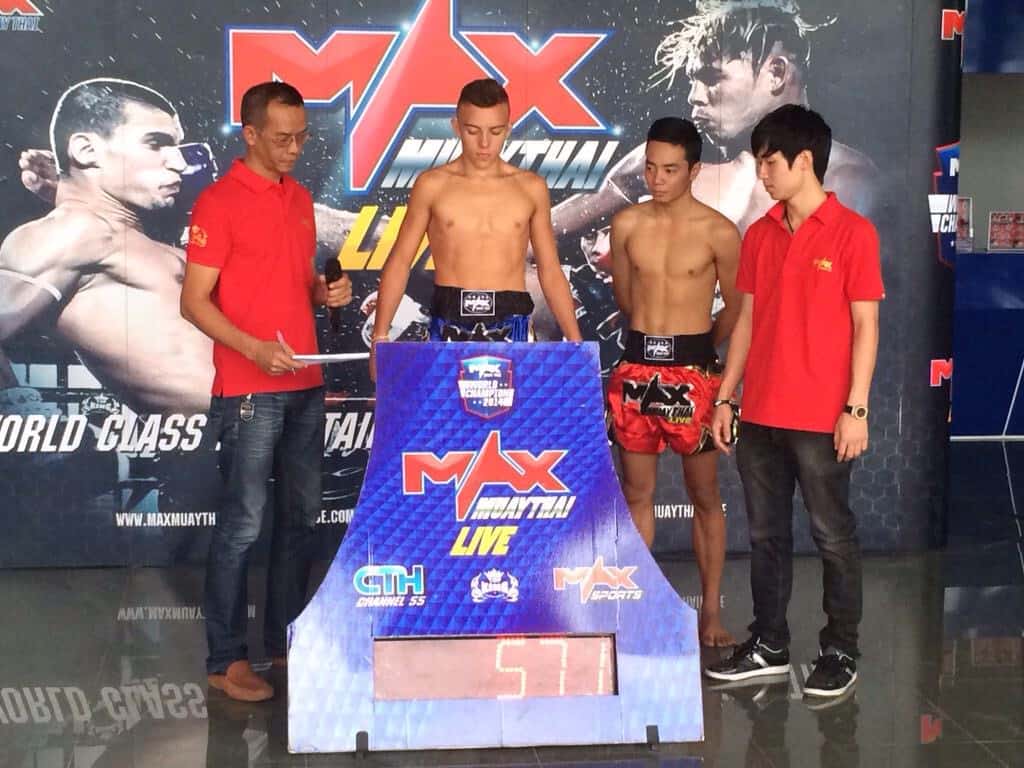 By SBG Performance & Nutrition
Over the past few weeks I have been consulting with sponsored fighter Jordan 'Deachalek' Coe regarding his nutrition and fight preparation. In the lead up to his major battles where he is required to 'make weight' he found that he was spending too much time worrying about how he will drop the required weight and not enough focusing on the actual encounters themselves. This has been detracting from his ability to perform at maximum capacity during training, which has had a knock on effect in his fights.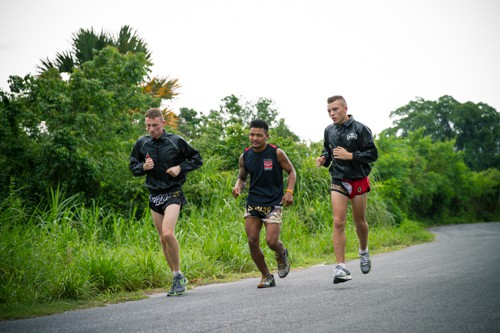 The traditional approach when you have to drop a considerable amount of weight in Thailand is to don a sweatsuit and perform gruelling runs in the excessive heat, sit in a sauna to sweat it out, skip meals, and basically run yourself into the ground before the fight even takes place. This is not only counter-productive but also potentially dangerous. Using the sweatsuit and sauna during the early stages of making weight has the potential to seriously dehydrate the fighter which will affect cognitive function and, if hydration levels drop low enough, cause the blood to thicken. This can affect the kidneys ability to filter it, potentially resulting in permanent damage. If worst comes to worst then severe dehydration can result in complete circulatory shutdown, which is as bad as its sounds!
What Jordan needed was an approach that would keep him sufficiently energised and hydrated, and include the nutrients needed for him to perform and recover as well as possible before his next high profile fight. The only snag being that his next high profile fight was in 4 weeks time at the new Max Muay Thai Stadium in Pattaya, Thailand. Cue panic.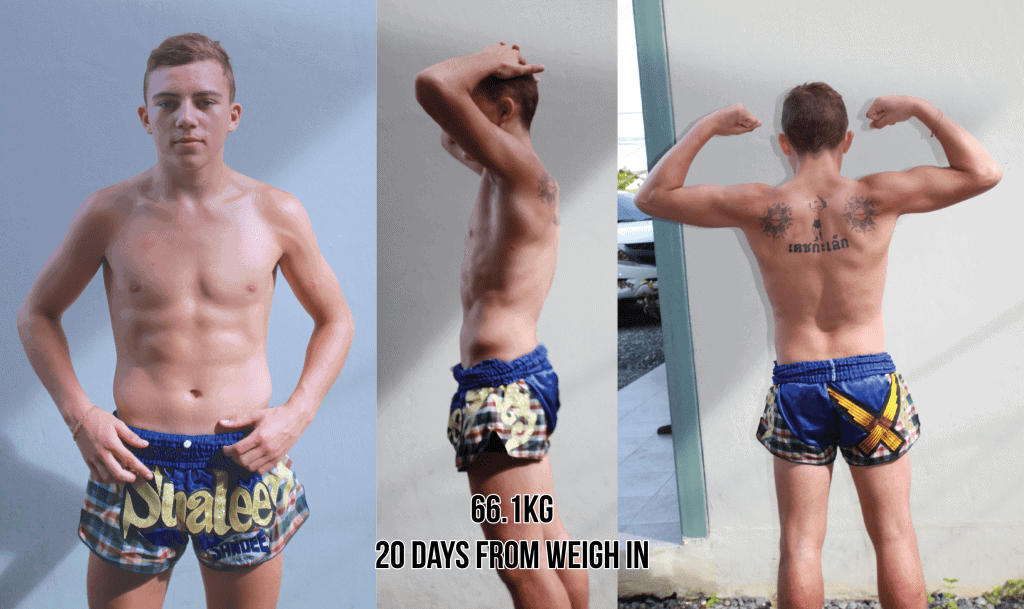 Usually I would recommend consultation for a weight cut at least 12 weeks prior to a fight so I can observe the fighters diet and ensure that they are eating the correct foods required for them to perform and recover at full capacity. From there it becomes far simpler to know how to adjust their intake of food to elicit fat loss and, eventually, put them on the correct protocol to cut weight in time for their fight, should they need to by that point. Having that amount of time would also allow us to do at least one trial run of making a target weight using the strategies I will outline in the next couple of entries. That was a luxury Jordan and I didn't have, a trial run. With only 4 weeks until weigh in I had him keep a food diary detailing everything he was eating and drinking so I could get an idea of the calories and macronutrient ratios he was on to keep him at his then current weight. That weight was 66.1kg. His target weight for his fight in 4 weeks time was 57kg. Game on.
I should make it clear that Jordan does not usually sit that high above his fight weight, but because of a nasty cut on his eyebrow sustained during his previous bout he was unable to train for over a week. During that time his diet took a back seat, largely down to boredom, and without the training to expend the extra calories he was taking on the pounds crept up. After 5 days of recording his diet intake I decided that I would have enough information to get a meal plan set up that would replace some of the poorer choice foods with highly nutritious meals, whilst keeping the ratios of protein/fat/carbohydrates he was consuming as stable as possible.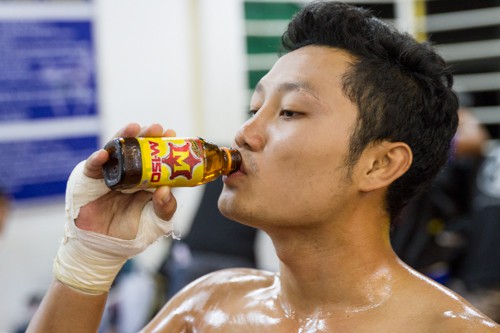 I didn't want to do anything that might upset the balance in his body and cause unnecessary weight gain. His macro ratios were roughly 23% protein, 15% fat and 62% carbohydrates. A lot of his carbs were coming in the form of sugary drinks which is probably why the percentage was so high. Those ratios aren't optimal for someone of Jordan's body type. I wasn't too concerned with his fat % as he is an ectomorph who usually respond well to higher carb diets but i felt that his protein intake was a tad low and that it should be around 35% with his carbs dropping to around 50%. The higher protein intake would aid in muscle recovery, support lean mass and keep him better satiated. Something to work on in the future perhaps.
The meal plan I put him on was set up in a 3 day rota with a higher fat/lower carb day on his rest day, Sunday. I kept protein consistent to ensure best possible recovery and lean muscle support. I put as much variety as I could in to it to dispel boredom and give him as many different sources of nutrients as possible. Bearing in mind the limited time we had (13 days until we assessed whether we needed to use carb, water and sodium manipulation strategies) this would be no mean feat.
More in Part 2 coming soon…
Find part 2 here