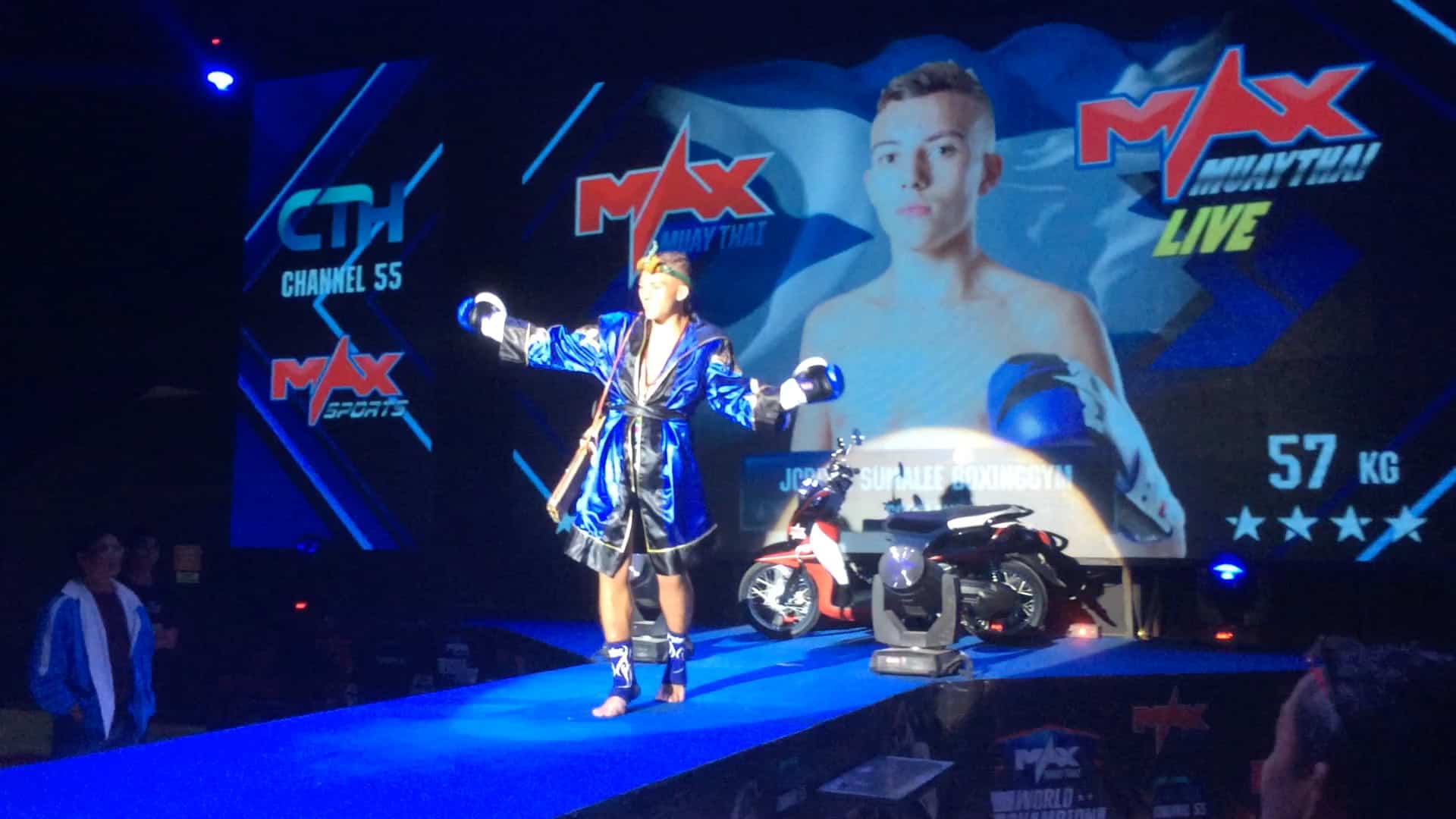 By Mike Davis for Sumalee Media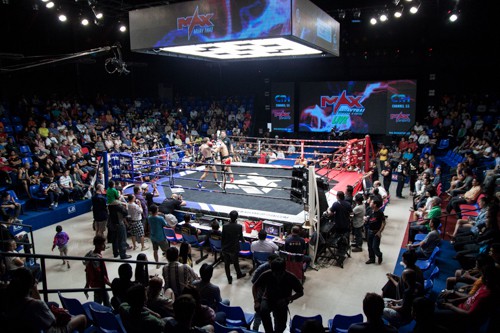 Team Sumalee headed to Pattaya last weekend to appear on Max Muay Thai where British sponsored fighters Martin Avery, Craig Dickson and Jordan "Deachkalek" Coe faced some well matched Thai opponents. Pattaya is a popular tourist destination just South of Bangkok and hosts many of the televised fight series' events. The show was held at the recently opened 'Max Muay Thai Stadium'. Max Muay Thai is one of a few Muay Thai events that are breaking the norm in an attempt to bring the sport into the mainstream. There are only 3 rounds per fight fight which encourages a faster tempo and the weekly show is broadcast live on the popular Thai cable network, CTH.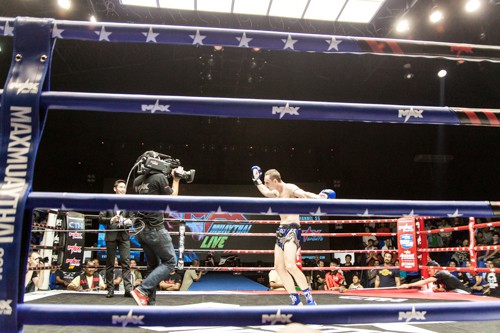 Martin Avery from England fought early on and started the show for our team. After a Sumalee style entrance the fight began and both corners traded significant blows in the first round, though Martin looked to have the upper hand. The fast pace seemed to suit the Brit's fighting style and by Round 2 Martin's relentless attacks were taking their toll on Rittidaj Mor. Rajjapatmubanjombueng. He knocked him down with a big knee, bringing Rittidaj to an 8 count, and then followed up with a few more to win by KO.
Scotland's Craig Dickson was up next, making his second appearance at Max Muay Thai after tasting defeat at the hands of Max Champion, Jingreedtong Seatransferry, in the Max 4 Man Tournament back in June. The seasoned Scottish fighter did not disappoint the visiting tourists, eager for some action. Mafiudum Rittidaj was unyielding with his left kick throughout the first two rounds but Craig held him at bay with vicious teeps, even rocking the Thai with a back spinning elbow towards the end of Rd 2. Mafiadum scored well in the clinch in the final round and went on to take the decision.
Our final fighter to step into the ring was Jordan "Deachkalek" Coe, also from Scotland. He started off with his traditional Isaan entrance and Wai Khru which is always a crowd pleaser. Jordan's weight cut for this match had been relatively pain free thanks to some new techniques from SBG Performance & Nutrition and he looked sharp and composed during his fight with the well matched Theppayak Sor. Sumrandej. Jordan scored well and used his big arsenal of attacks to great effect, going on to win by decision after 3 thrilling rounds.
Martin Avery Sumalee (England) VS Rittidaj Mor. Rajjapatmubanjombueng (Thailand) – Martin WINS via Round 2 KO
Craig Dickson Sumalee (Scotland) VS Mafiadum Rajanon (Thailand) – Mafiadum WINS via decision
Jordan Coe Sumalee (Scotland) VS Theppayak Sor. Sumrandej (Thailand) – Jordan WINS via decision
Watch the full fight videos below!