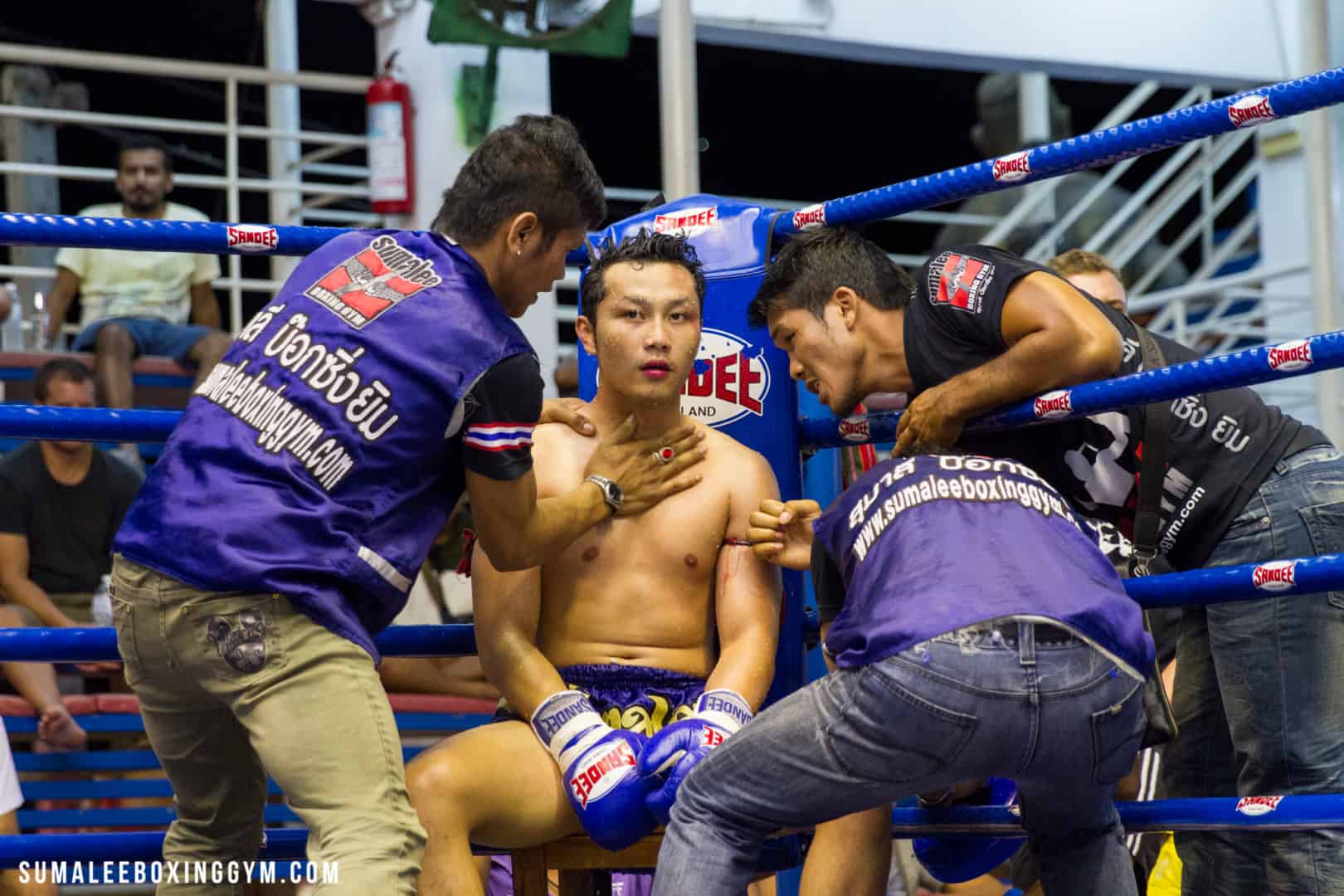 By Mike Davis for Sumalee Media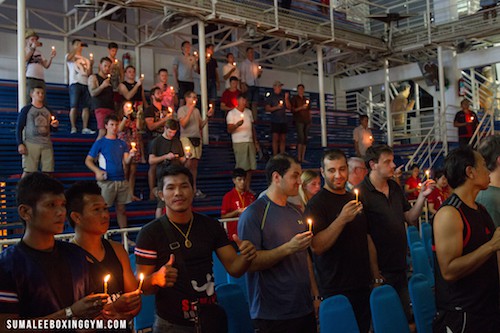 This was Team Sumalee's third trip to Bangla Boxing Stadium in just the last week. Prior to the fights, there was a candle ceremony in honour of the King of Thailand's Birthday. Payakdam Sumalee then started the show with a TKO in Round 4 against Singdam Bangrong UBC, a local Thai fighter. Payakdam used his extra long limbs to great effect.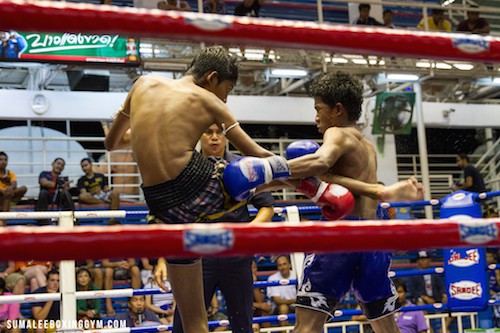 Next up was Lerd aka 'Lerd Mongkol Sumalee', brother of Khru Nat who fights as Mongkol Thong Sumalee. He is visiting his brother for the next few weeks and decided to have a couple of fights during his time here. Lerd was matched with Sudteerak Phuket Top Team for his first fight. He fought with a style reminiscent to his brother and equally as technical. It was a very close match which came down to the last few strikes but Sudteerak was declared the winner after 5 nailbiting rounds.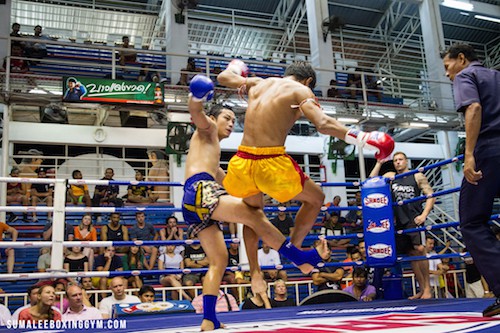 Payakdam Sumalee (Thailand) VS Singdam Bangrong UBC (Thailand) – Payakdam WINS via Round 4 TKO
Lerd Mongkol Sumalee (Thailand) VS Sudteerak Phuket Top Team (Thailand) – Sudteerak WINS via decision
Check out the photo album from Sumalee Media on our Facebook Page here, or watch the full fight videos below.