By Mike Davis for Sumalee Media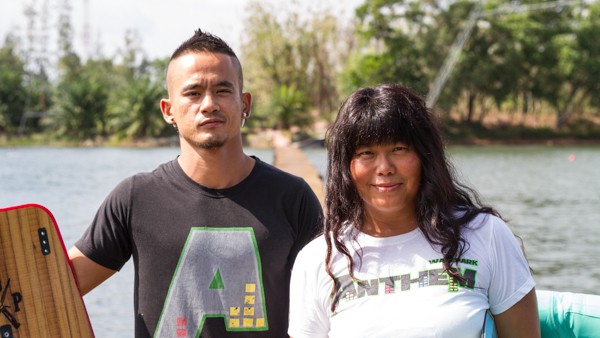 Since I was young I have always loved extreme sports. Football and Rugby never appealed to me the way that it did for a lot of my friends in the UK. Most of my teenage years (and many after that) were spent at my local skatepark riding my BMX.  It wasn't just the sport that I loved; it was the culture, the style, and the freedom it offered. I was never going to be a pro but it kept me fit and I enjoyed it immensely. To this day it still influences my life heavily, from the clothes I wear to the music I listen to.
I relocated to Phuket to join Sumalee Boxing Gym in early 2012. I had never lived in another country but everyone made me feel welcome and I soon settled in to island life and everything that came with it. Training was going well and I even had a few fights, but a year into my journey I felt an itch that Martial Arts alone could not scratch. It was the feeling of hurtling along at speed, and defying gravity, if only for a couple of seconds.
After Googling the hell out of 'Skateparks Phuket' it soon became apparent that this would be a hard itch to scratch. That is, until I came across the newly opened Anthem Wakepark. My first thought was that wakeboarding was exclusively for blonde haired Australians in Oakley sunglasses or for anyone rich enough to own a speedboat, but I pushed this stereotype aside and hopped on my motorbike to see what it was about. The facility was only a 5-minute ride from the camp and I couldn't believe my eyes when I arrived.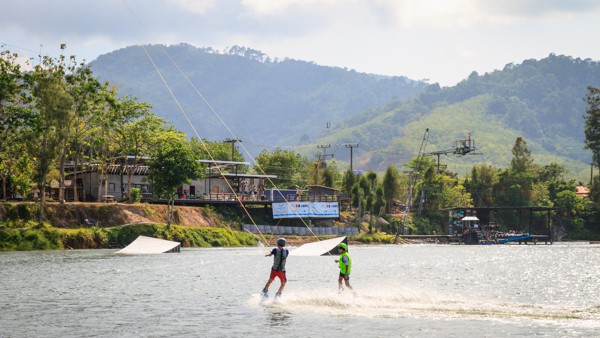 Sat before me was a pristine lake with a cable system, ramps, and riders getting 20ft+ in the air- this is what I had been looking for. I was greeted with big smiles from the managers, Rebecca Lek and Yok Chaiwat, and they proceeded to show me the ropes with a comforting confidence that anyone could do it. I had surfed a little in the past and skateboarded all my life so I was pretty comfortable on a board. After a couple of successful runs on the beginner line it didn't take long before I was doing laps on the main system, and within a few sessions I was riding switch (opposite stance), hitting jumps, and even pulling off a few grabs.
Since then I have visited the park many times and whilst my progression hasn't been that fast, I'm not too bothered.  Sometimes just getting 'that feeling' is enough. Recently I caught up with Anthem's Director of Sales, Rebecca lek, to talk about how they started, what their mission is, and where they're going in the future.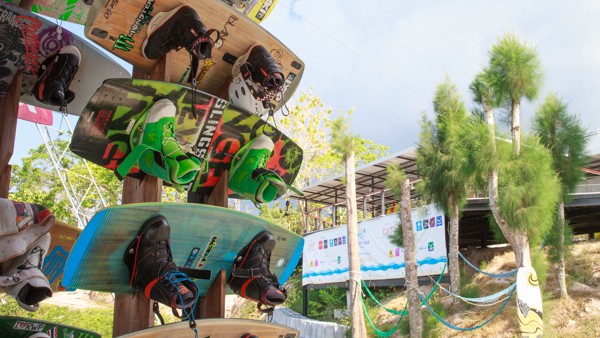 Hi Rebecca. So let's start off with where are you from and how you ended up in Phuket?
Well I'm originally from Singapore and I moved to Phuket in 2008 to work for Blue Canyon Country Club. I've been here ever since.
When did you start Wakeboarding?
I did actually try Wakeboarding back in 2006 but I kept crashing [ha ha] so I gave up and didn't think about it until I relocated to Phuket. I was looking for something different to do on my day off, not just play golf at the club or go shopping. I found Phuket Wakepark in Kathu and started going every chance I could get. It quickly became a passion for me.
It's a big leap from riding to running your own park. Why did you decide to start Anthem?
So in 2010 Phuket Wakepark changed management and I wasn't happy with the direction it was going in. It became very tourist driven and no longer offered discounts for regular customers or ex-pats in Phuket. The atmosphere had changed a lot and I was frustrated because there was nothing I could do about it.
Yok, our friends, Jae and Pui and I used to go to dinner after sessions and we thought, you know what? Why don't we just open our own park? There's a huge market for it and we have so many friends who love to ride.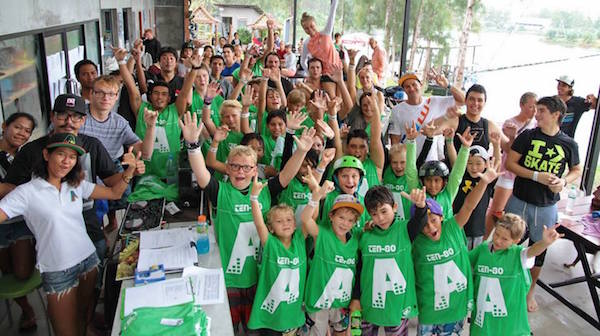 Where did you go from there?
In June 2012 we began searching for a suitable lake, and by July we found this one and signed the lease. Then we thought, ok, so know what do we do? [haha]
We started looking for investors and within 3 months we had raised the amount needed to build the park! Our shareholders are a big part of the business but most live overseas so we keep them regularly updated with how the park is progressing. We opened the park in 2013 and the rest is history.
Why did you choose this location?
Honestly, this wasn't our preferred location at first. Originally we wanted to be near Patong where everything happens so we found a lake in Kathu, but the owner of the lake suggested we have a look at this one because it was bigger. We came and checked it out and eventually agreed that it was perfect, but there was still this nagging feeling that we were too far away from everything.
This feeling soon went away when we opened. We were expecting our target market to be like you, twenty to thirties, the Muay Thai crowd, people on holiday, but in the first few weeks we noticed a trend that completely changed our outlook.  We realized that we were surrounded by some big residential areas and a lot of schools like BIS (British International School). Most of our friends had kids and they all brought them here- now we have a kids club! Also social media helped a lot, and it didn't take long for word to spread within the wakeboarding community.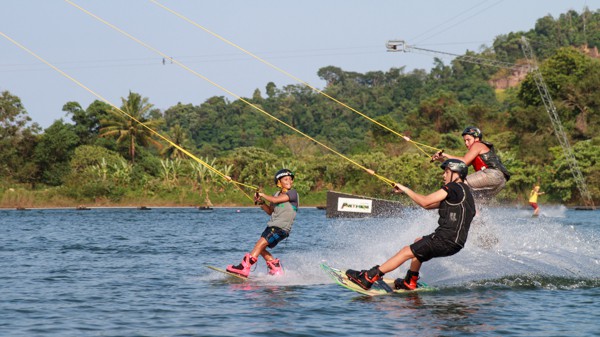 Can you tell us a bit about the current facilities at the park?
At Anthem we run a Sesitec 6 Tower clockwise system on our lake, as well as their System 2.0. Part of our criteria when we opened was that we had a suitable cable for beginners to learn on and the System 2.0 is perfect because it has adjustable speed. It's also great for people learning new tricks.
All of our obstacles and ramps are custom made in-house, something that we're very proud of. There are a lot of obstacle manufacturers but what's the point in going to a new park if all the ramps and rails are the same? This keeps our costs down, we can modify them, and we also use local businesses to support our community.
Our philosophy when designing the park was that we wanted it to be unique, and that there would be obstacles for all levels. We currently have a transfer rail, the "Unicorn", a wedge-to-handrail, a flat bar, the "A-frame", a fun box, tabletop, and wave kickers with varying heights. We keep a lot of our corners free for more advanced riders to practice air tricks, something that we encourage heavily here.
What's your position within the market?
Although we're still quite new and the market is still developing, I would put us in the top 5 parks in Asia right now.
We had the privilege of hosting some of the 2014 Asian Beach Games events at our park last November. Anthem team riders and Thai National riders, Ken Tackmann and Mackie Rosen, both won Gold Medals at that event, and were both born and bred in Phuket. A couple of our groms (younger riders), Luke and Ryan (9 and 11 years old), are really coming through with some big tricks right now. We also regularly have pros and National Teams from around the world training at our park all year round such as Lior Sofer, Dominick Gührs and Julia Rick.
Finally, what does the future hold for Anthem Wakepark?
It's only our second year of business but we have big plans for the future. Eventually we would like to see the park turned into a complete sports complex offering rock climbing, yoga, flyboarding, our own villas, everything. Like any business we have a budget so we can't do everything at once but keep an eye out for new developments in the future. Our goal is to create a place where you can come all year round to enjoy sports, chill out and make new friends.
You can find Anthem on Facebook, Vimeo, Instagram and their website
ANTHEM Wakepark-Smiling from WakePat on Vimeo.