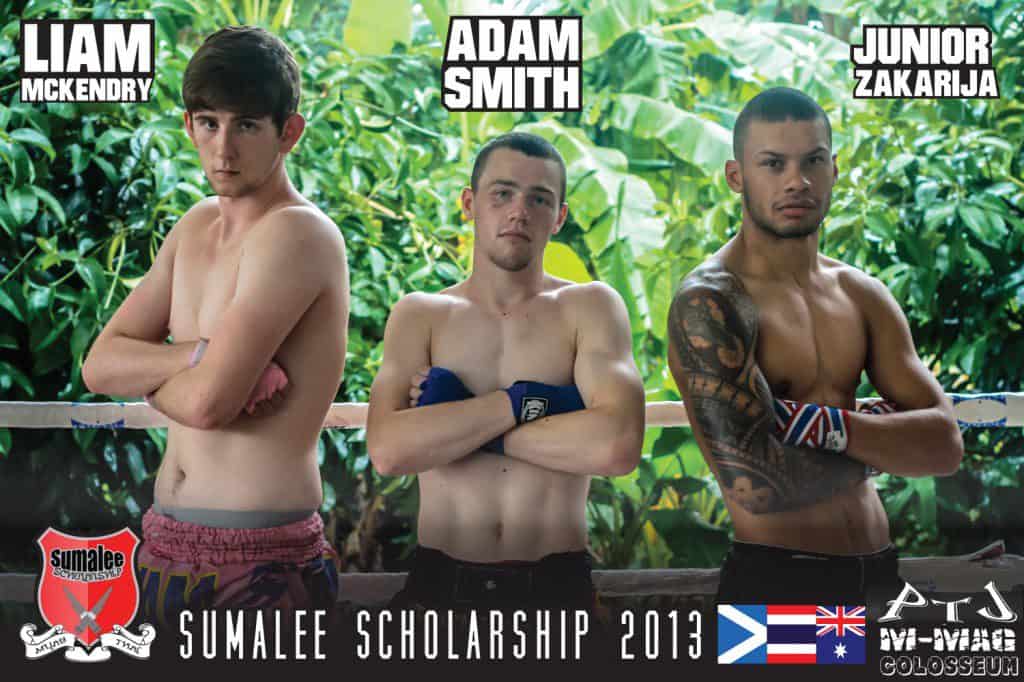 July 2013 marked the highly anticipated arrival of our first Sumalee Scholarship in Muay Thai winners, Junior Zakarija (PTJ), Liam Mckendry (M-Mag) and Adam Smith (Colosseum). They were joined by up and coming Scottish fighter, Jordan Coe, who visited us in Phuket, Thailand for the first time in 2012.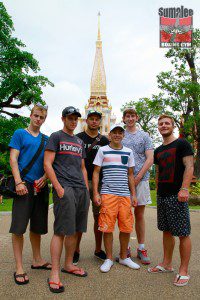 As some of our new arrivals had never travelled to Thailand before they were extremely excited to get started. After some much needed rest their training beckoned, although much of the first week was spent adjusting to the time difference and the heat, and exploring some of their new surroundings. Despite joining us in the middle of the island's low season there were no shortage of residents at the camp and they quickly made many new friends.
Liam and Jordan were the first of the group to request fights. Head trainer, Oron "Deachkalon", arranged for them to fight at Bangla Boxing Stadium on the 10th July.
Jordan Coe was up first. This was only his second full contact muay thai fight (his first was also with us in 2012, check out the video here) and his first fight against a Thai opponent. Any nerves he may have had were quickly abandoned once he entered the ring. His traditional Esaan style pre-fight dance is always a crowd pleaser, passed down to him from his mentor, Deachkalon.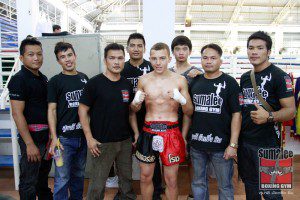 Throughout 5 rounds he fought with maturity and intelligence beyond his years. Jordan had obtained a big lead on points by the fourth with a style that resembled Deachkalon's very closely, swift kicks, explosive aerial manoeuvres and technical clinching.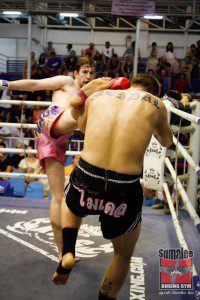 Scholarship student, Liam Mckendry, from Scotland was the final and main event of the night. His height and long knees give him great reach and was a big advantage in the ring. Liam's confidence grew progressively through the first 3 rounds. Some strong boxing drew blood early on before a precise knee to the head in round 4 seals the win by KO.
Our next Scholarship winner to fight will be Junior Zakarija tomorrow (17th July 2013) at Bangla Boxing Stadium alongside Oron "Deachkalon" and Nongbon Sumalee. Check us out on Facebook and follow us on Twitter @sumaleeboxing for live updates!