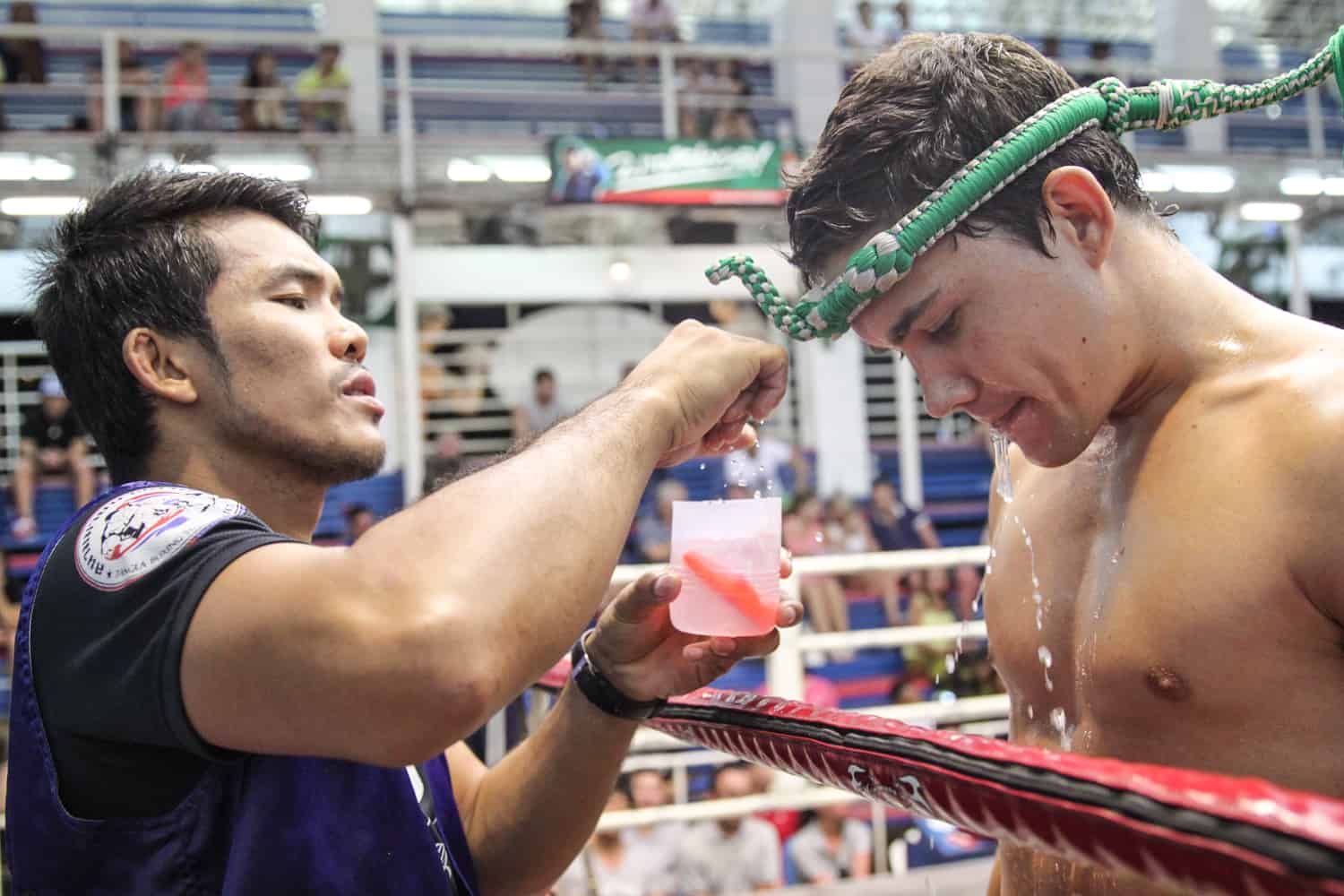 April 2014 sees the arrival of the newest member of our fight team, from Brisbane, Australia, Jake Lund!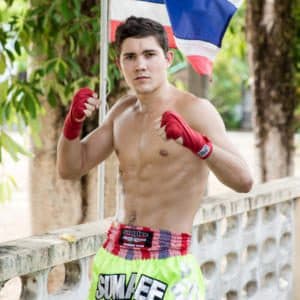 Jake Lund is the latest fighter to join our team this year. He is 20 years old and has been training Muay Thai for nearly 5 years. With 19 professional and amateur fights already under his belt, having only tasted defeat twice, the young Aussie looks to have a promising career ahead of him.Jake quit his day job and set out for Thailand at the start of the year to follow his dreams of becoming a Champion.
After a short time at Phuket Top Team he left the hustle and bustle in the South of the island to join us in Thalang. Sumalee Boxing Gym appealed to Jake because of it's tranquil location and it's traditional values. Sumalee also offers trainers more suited to the larger nak muay, namely Khru Jack and Khru Max who both walk around above 75kg. After contacting Dr Lynne Miller (Managing Director) with an interest in training with us, Jake was offered a full sponsorship consisting of free accommodation, free training, and subsidised meals at the Ringside Restaurant.
Jake arrived at the camp in great shape and accepted his first fight with us after a week of training. He made his debut at Bangla Boxing Stadium on 6th April and made light work of his opponent, finishing the fight by TKO in Round 4. His next bout has been confirmed for the 18th April at Bangla Boxing Stadium. Read more about Jake in his fighter profile.