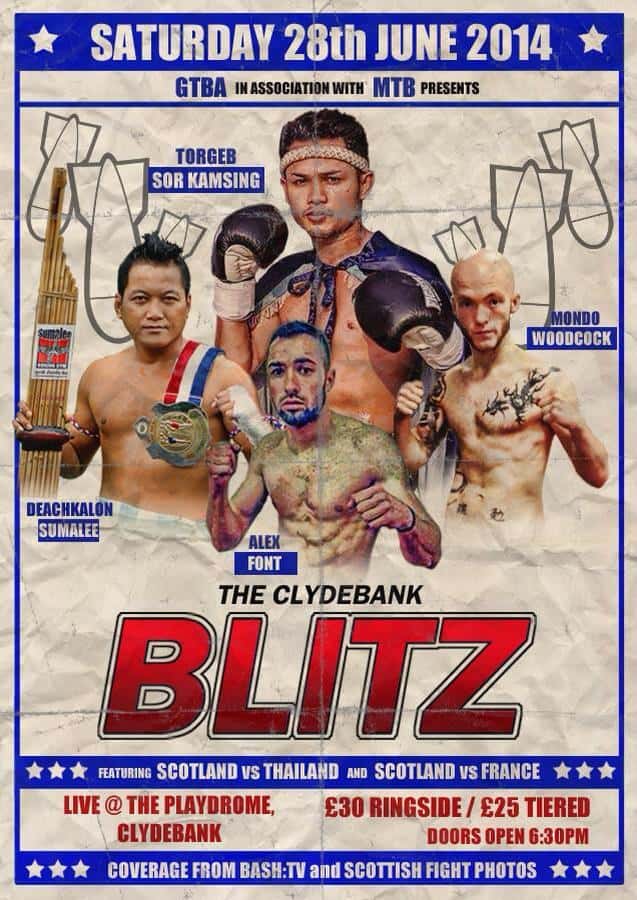 Head trainer Oron "Deachkalon" Sumalee and Torkeb Sor Kamsing arrived in the UK earlier this month in anticipation of their upcoming fights at "The Clydebank Blitz" in Scotland on 28th June.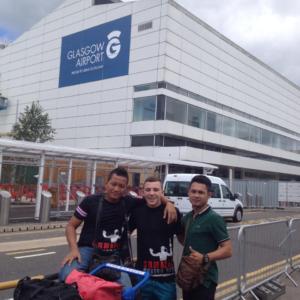 Our trainers arrived at Glasgow airport on 16th June and were greeted by sponsored fighter, Jordan "Deachkalek" Coe, who they have been staying with for the duration of their time in Scotland. Jordan has a close relationship with Oron and welcomed the team to stay at his home with his mum. Oron has visited the UK on numerous occasions but this trip is Torkeb's first time out of Asia.
Since touching down, Oron and Torkeb have been based at Carnage Muay Thai Gym in Grangemouth, preparing for their fights and training with the Carnage students. They have also been travelling to the surrounding areas teaching seminars at local gyms and classes, and taking in some of the sights. Both fighters are due to appear on the main fight card at "The Clydebank Blitz", a Scottish show and featuring local talent, with Torkeb Sor Kamsing headlining as the main event.
GTBA in association with MTB presents: 'The Clydebank Blitz' @ The Playdrome- Sat 28th June
Torkeb Sor Kamsing VS Tam McCourt
Deachkalon Sumalee VS Stevie Brown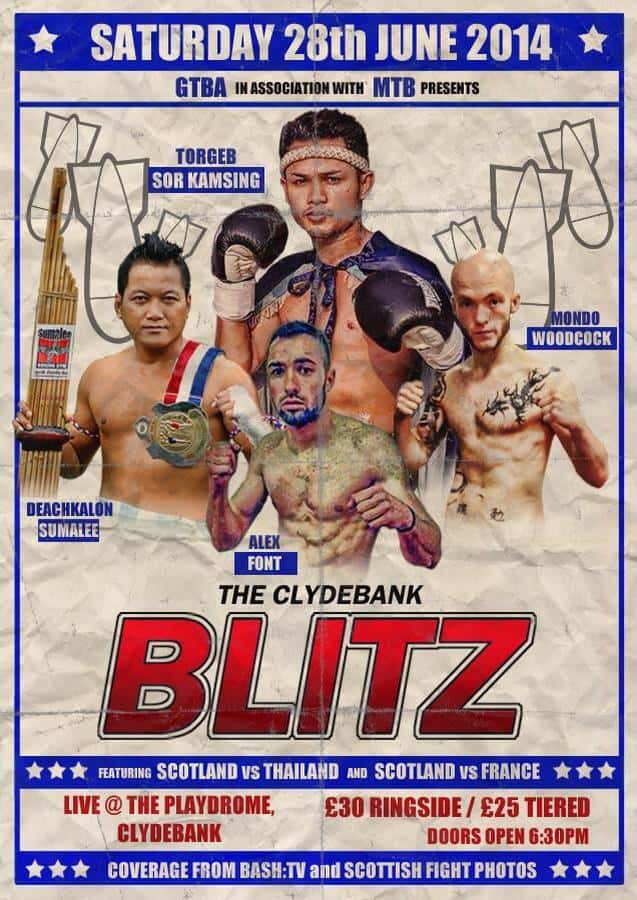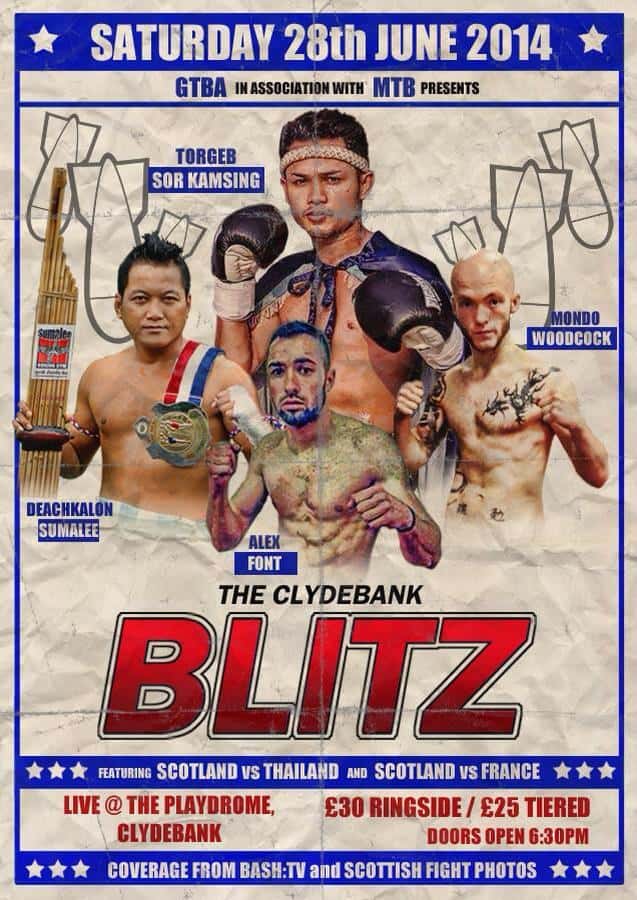 For more information on tickets to the Clydebank Blitz please contact Craig (+44 7727 148 238) or John (+44 7748 071 581) for more details or e-mail craig_floan88@hotmail.co.uk
Tickets: Standard/Tiered £25.00 Ringside £30.00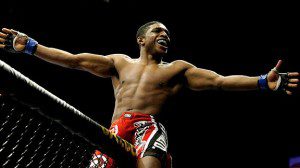 After their fights Torkeb will be returning to our camp in Phuket with Jordan. The young protégé begins his career as a professional fighter in Thailand, and as a sponsored fighter for Sumalee Boxing Gym. Deachkalon will then be based at Spirit Dojo in Nottingham between 29th June- 26th July, training Bellator and UFC fighter Paul "Semtex" Daley prepare for some upcoming fights.
Contact us now at info@sumaleeboxinggym.com to book seminars and private lessons. Spaces are filling up quick!