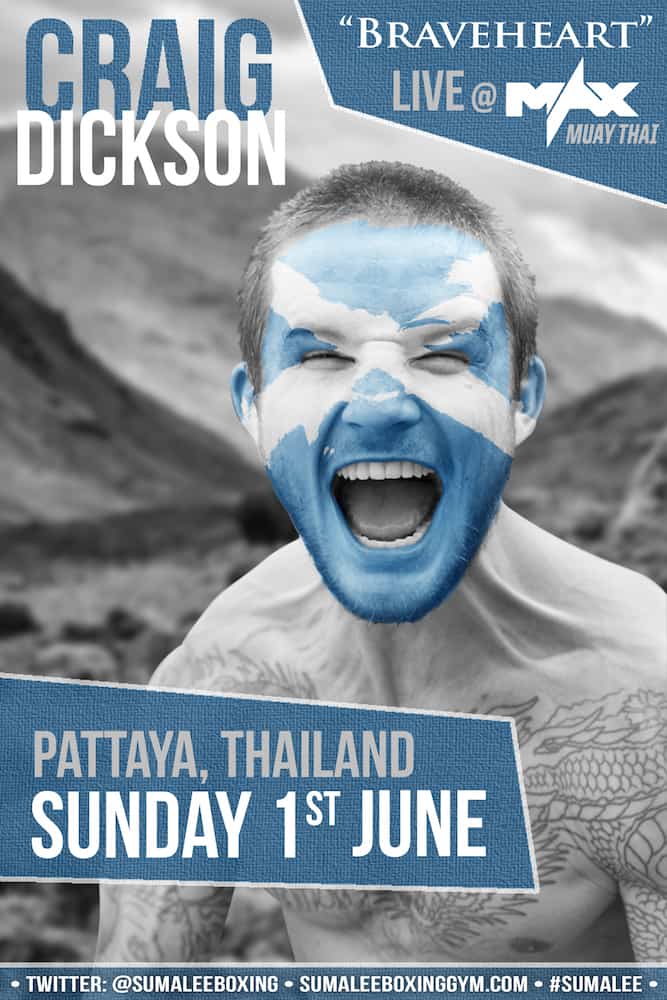 Since joining us as a sponsored fighter in late 2012, Craig Dickson's muay thai journey has taken him all around Asia, facing top local and international opponents. After defeating
Pravit Aor Piriyapinyo at the 
Thai Fight Final
in December last year many could not help but take notice of the power punching Scot coined "Braveheart" by the Thai Fight presenters, the name certainly seemed to fit. After returning from his recent trip to Nepal Craig has been invited to take part in a tournament on one of the biggest shows in Thailand, Max Muay Thai, taking place on Sunday 8th June in Pattaya.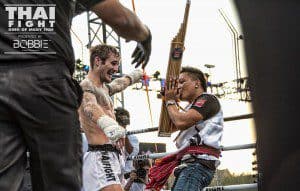 Craig began training in the art of muay thai at 17 years old and it soon became apparent that he had talent. Within a few years he had exhausted opponents within the UK and soon set his sights on new horizons in the East. After obtaining sponsorship from  A local scheme called the Braveheart Foundation, Craig spent some time in Bangkok and Koh Lanta before meeting Managing Director Dr Lynne Miller at a show in Malaysia. Impressed by his attitude and raw talent, Lynne did not miss the opportunity to offer him sponsorship with our camp in Phuket. Since then Craig has fought for Sumalee nearly twenty times, winning the majority of his matches by knockout or technical knockout, and many in spectacular fashion! Some of the more well known fighters he has faced include Kazbek Zubayraev, Anvar Boynazarov (WMF World Champion), Victor Hugo Nunes, and Juan Mario Kaewsamrit (top 10 ranked fighter at Rajadamnern & Lumpinee Stadium).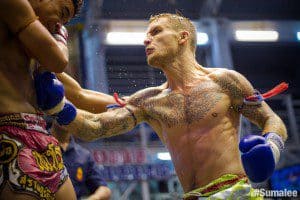 With the televised Max Muay Thai tournament scheduled for this weekend in Pattaya, Scotland's "Braveheart" is keen to make an impression. Win or lose one thing is certain, they won't forget Craig Dickson or Team Sumalee. Make sure you mark Sunday 8th June in your diary because you won't want to miss this event!
Follow us on Facebook, Instagram and Twitter for live updates, results and much much more.

By Michael Davis