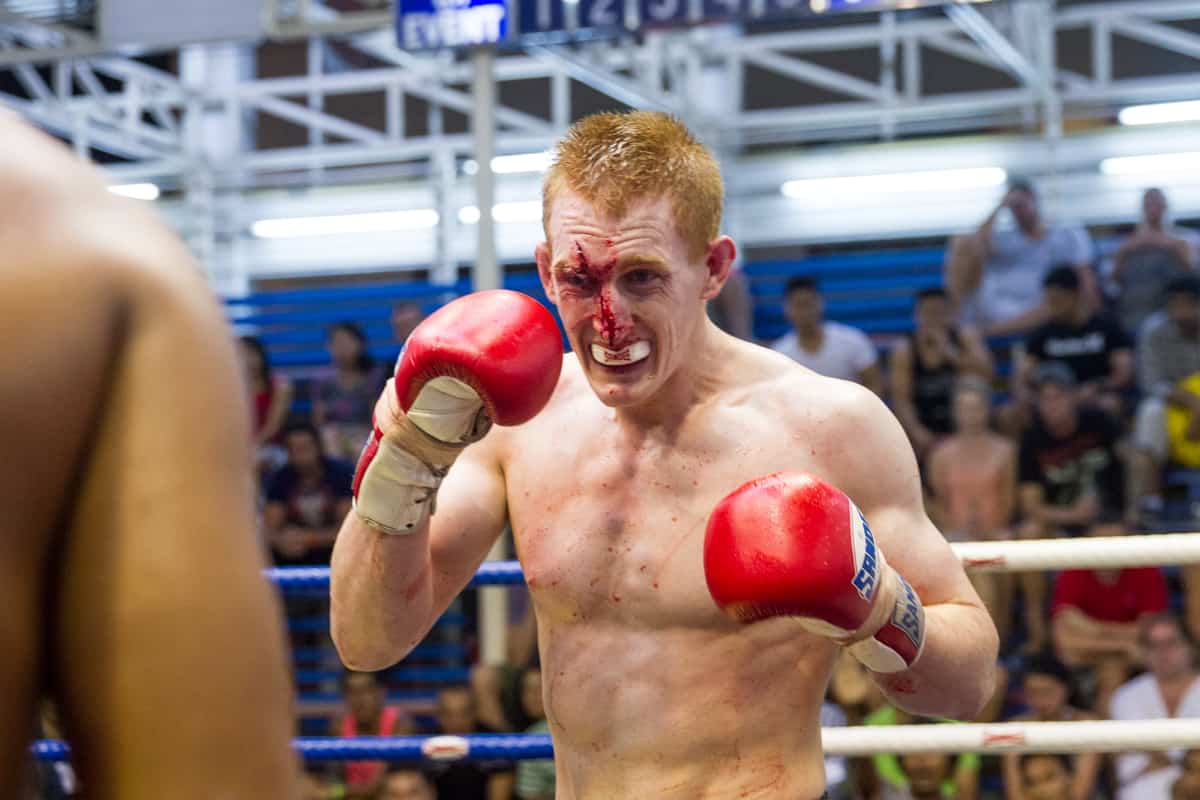 Fight Night Overview
Team Sumalee descended upon Bangla Boxing Stadium last Wednesday 13th January for our first fight night of the new year. Appearing on the packed fight card were Jingreed Dam Sumalee (Deem), Sasha Kissa from Ukraine, and Simon Pratt.  Simon is a visiting fighter from the Aberdeen Martial Arts Group in Scotland.
Jingreed Dam
Jingreed Dam started the fight night off in the red corner facing Kawhao Sit. Khrujul, a slightly smaller framed junior fighter who looked to be quite tough. Jingreed Dam started strong in the first two rounds and scored well with some powerful boxing and body kicks. In Rd 3, however, Kawhao pushed forward and found some strength in the clinch to end the match by TKO in Rd 3. Back to the drawing board for little Deem.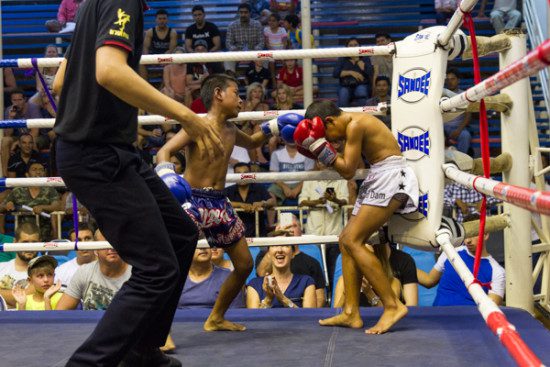 Sasha Kissa
Sasha fought a South Korean opponent, Kim Ong Sim Siam Muay Thai Academy.  Kim Ong was fast paced and furious attacks began from the first bell. Sasha didn't seem too worried and soaked up most of the venomous combinations.  By the third round Kim Ong Sin seemed to be completely out of energy. Unfortunately Sasha was also running out of gas.  Consequently he was unable to capitalise on this advantage straight away.  Therefore the fight ended with a decision in favour of the Korean.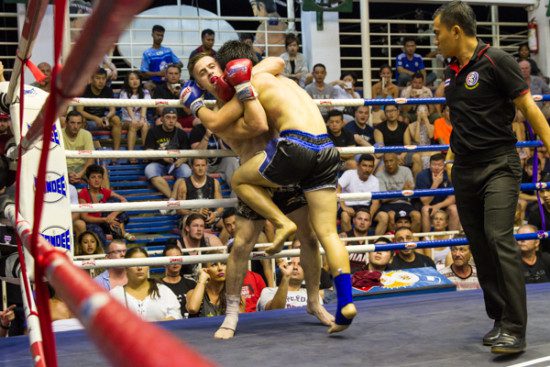 Simon Pratt
Simon was the penultimate fight and was determined to bring a win home for the camp. Dennua Sor. Sgoongaew was not the fittest of Thai fighters, but his timing and swift elbows made him a dangerous foe for Simon's first full rules fight. This was proved in just the first round when he slipped Simons punches and landed a huge downward elbow, cutting the Scot above his eye to the amazement of the crowd. With the blood flowing Simon could barely see out of one eye but soldiered through two more rounds and put the pressure on to claim victory by Round 3 TKO! That's a fight he won't forget in a hurry!
Check out the full fight videos below and don't forget to subscribe to out YouTube Channel!