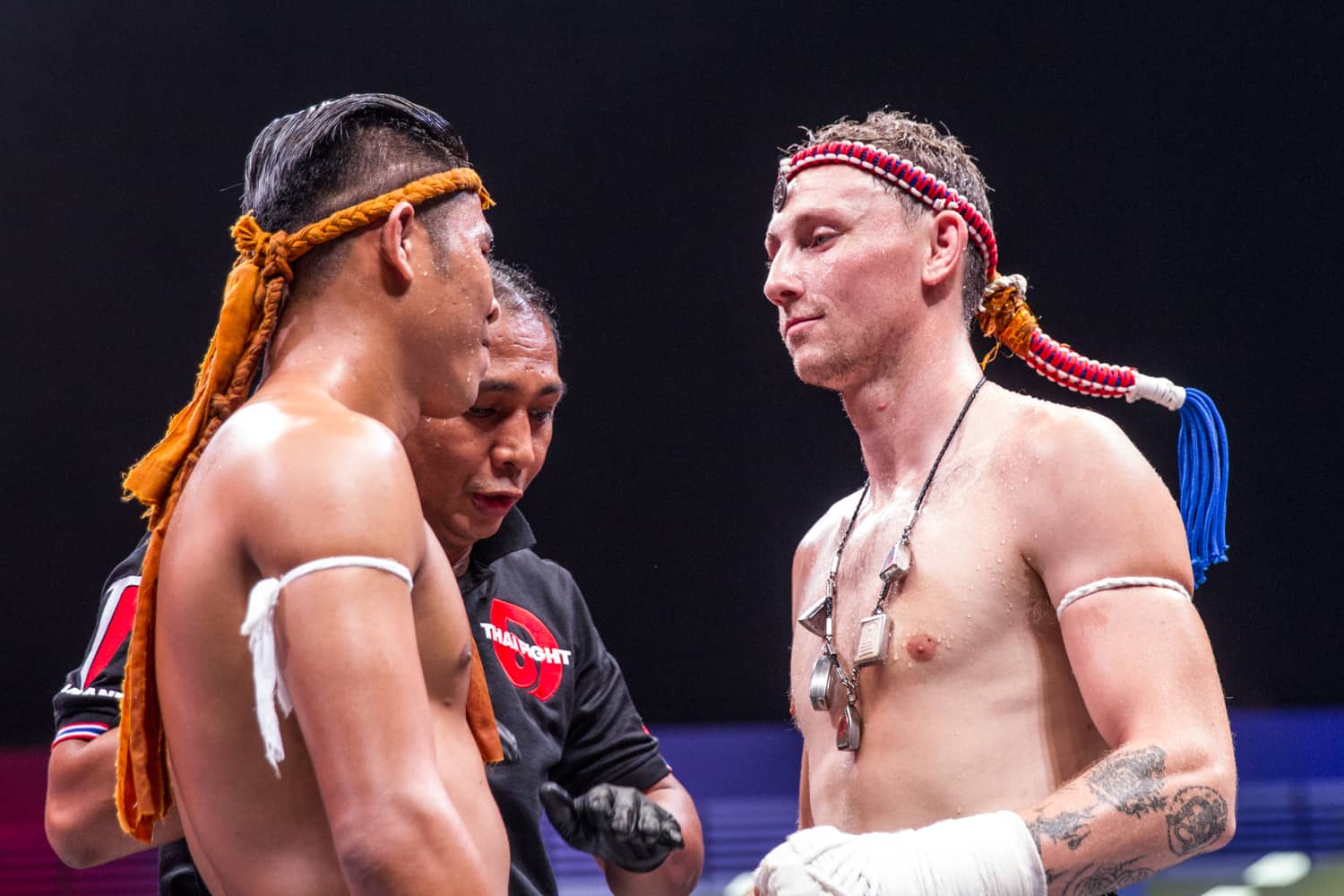 Top 10 Fights 2015
Looking back 2015 was a pretty big year for Team Sumalee with our fighters gracing some of the biggest stages and promotions in Thailand and we've already lined up some great matches for 2016 (all will be revealed soon!). Without further ado and in no particular order, here are our top 10 fights of 2015.
Martin Avery Sumalee VS Willy Kaewphitak
We all know Martin loves a good scrap and this was one of our favourites of the year. Elbows aplenty and lots of blood!
Kaengkla Sumalee VS Singnoi Lion Muay Thai
Khru Kaeng only had a few fights for our gym but is still tough as nails at 30 years old. You think you could have come back from that flurry of punches?
Craig Dickson Sumalee VS Santiparp
Craig shows off his famed left hook for the Hong Kong crowd at the Libogen Fight Night.
Michalis Manoli Sumalee VS Neil Phuket Top Team
Michalis really impressed our team this year with his technical prowess. He returned to Cyprus in November undefeated!
Dakota Ditcheva Sumalee VS Hongfah Kor. Jalanfak
The undefeated female fighter recently dubbed "The next Ronda Rousey" is tipped for big things in 2016. We were honoured that she had her first full rules fight in Thailand representing Team Sumalee. It went as expected…
Jordan Coe VS Dillon AKA Thailand
"Deachkalek" Sumalee lives out his childhood dream, fighting at the revered Lumpinee Stadium in Bangkok.
Jingreed Dam Sumalee VS Samsai Sor. Satchai
The little fighter with big personality takes a few hard shots but gives it right back (and then some) at Bangla Boxing Stadium, Patong.
Martin Avery Sumalee VS Payak Samui Lookjaoporongtom Kromsappasamit
Martin makes his first appearance on national terrestrial TV at Thai Fight Nakhom Pathom. Despite not getting the decision, the Brit earned himself a lot of new fans and had a great time on the big stage!
Rozi Komlós VS Justine Chokchai Muay Thai
Rozi, from Sydney, Australia, really is a force to contend with. Great power in the clinch. I wouldn't like to fight her!
Jordan "Deachkalek" Sumalee VS Muhammad Ali Yaakub
Our final fight on this list was also our final fight of the year. Jordan defeated Kenyan, Leo Shuuja, in the semi-final, but was defeated by Ali Yaakub after a controversial decision from the judges. What do you think? Let us know in the comments below!