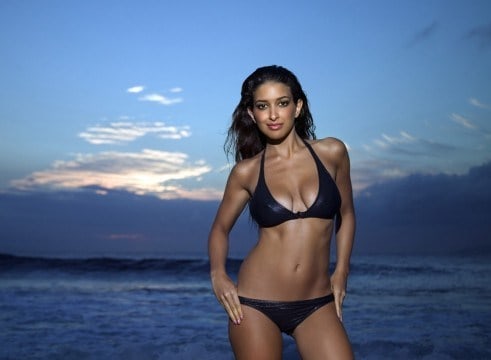 Body composition has an important effect on physical performance. Sometimes, as a person increases their activity levels, their weight may not change, but their balance of body fat and muscle may alter. What is best for your body is to accomplish a higher proportion of lean body mass and a lower proportion of body fat.
Finding out what your percentage of fat, water, muscle and bones is the way to know how healthy your body composition is and also to measure your progress when you start a new routine of Muay Thai training and exercise.
Body Fat
It's not the amount of weight you have but the amount of body fat that's potentially dangerous to your health. Maintaining a healthy body fat percentage can reduce your risk of onset of serious health problems such as high blood pressure, high cholesterol, heart disease, diabetes and cancer. Also, the higher your fat percentage is, the more difficult for you to exercise because it is harder for the heart to pump blood and to carry around the body. So it is important to know how much fat you have in order to set your goals in how much you need to lose.
Body Water
Water is needed for a lot of body functions such as: increasing metabolism, enhancing digestion, controlling body temperature, carrying nutrients and oxygen, removing toxins, strengthening muscles and giving moisture to your body. When you are properly hydrated, you feel your best and you perform your best. But if you wait until you feel thirsty to drink water, your body is already suffering from the effects of mild dehydration. Monitoring your body water percentage allows you to quickly compensate if your levels are low.
Muscle Mass
Muscles act as the body's engine for consuming energy. As you exercise more, your muscle mass increases, which in turn accelerates the rate of energy or calories consumed. Increasing your muscle mass will accelerate your metabolism, which will help you to reduce any excess of fat and to lose weight the healthy way. Track your progress by measuring your muscle mass.
Bone Mass
This is the weight of the bone (bone mineral level, including calcium or other minerals) in the body. Research has demonstrated that exercise and the development of muscle are related to stronger, healthier bones. It is important for you to know how your bone mass as a baseline measure against which to track the impact of your exercise and/or healthy diet.
At Sumalee Boxing Gym we offer you a complete body composition analysis. This is an excellent way to find out your body composition and provides a baseline for you to measure your progress whilst Muay Thai training with us.