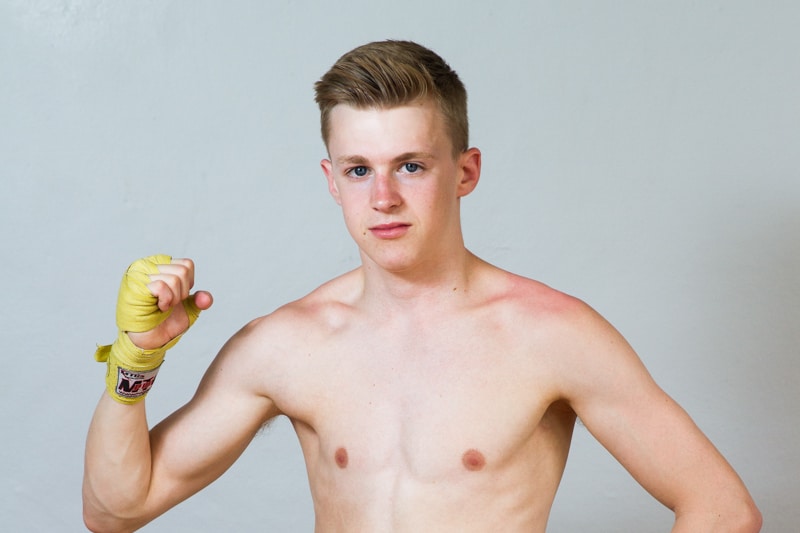 We are very proud to announce that from July 2016, Joe Le Maire will officially join the ranks as a sponsored fighter at Sumalee Boxing Gym. Joe is from Bury St Edmunds in the UK and currently trains at Unit 1 Gym with his coach and manager, Richard Gent. At the moment he is just 17 years old and will wait until he has completed his BTEC in Sports Science before joining us in Phuket next year.
Joe started training Muay Thai when he was 10 years old and had his first fight at the age of 11. Since then he had 55 Junior fights (32W-21L-2) and four professional fights, two of which were in Thailand whilst staying at our camp. In both fights he impressed our team with his stellar attitude, work ethic and technique.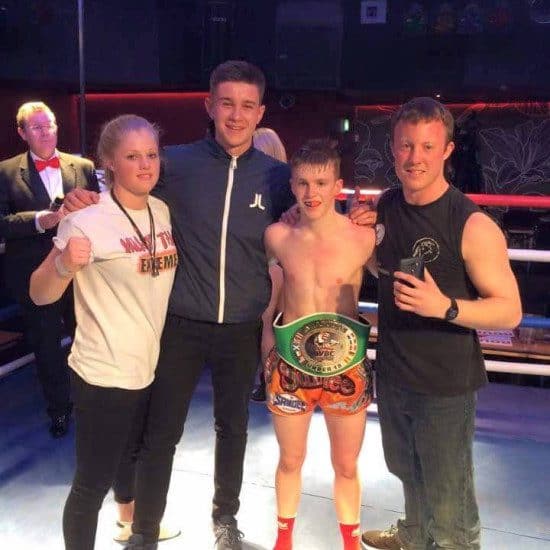 Since he began in the sport Joe has accumulated numerous titles and belts. His most significant achievement to date was winning the WBC Under 18s 50kg British Title. Joe has also qualified for the IFMA Royal World Championships for the last three years and represented Team GB in Turkey in 2013, and in Bangkok earlier this year. On both occasions he was the Silver Medal Winner for his weight category, narrowly losing out on a Gold this year to a skilled Russian opponent.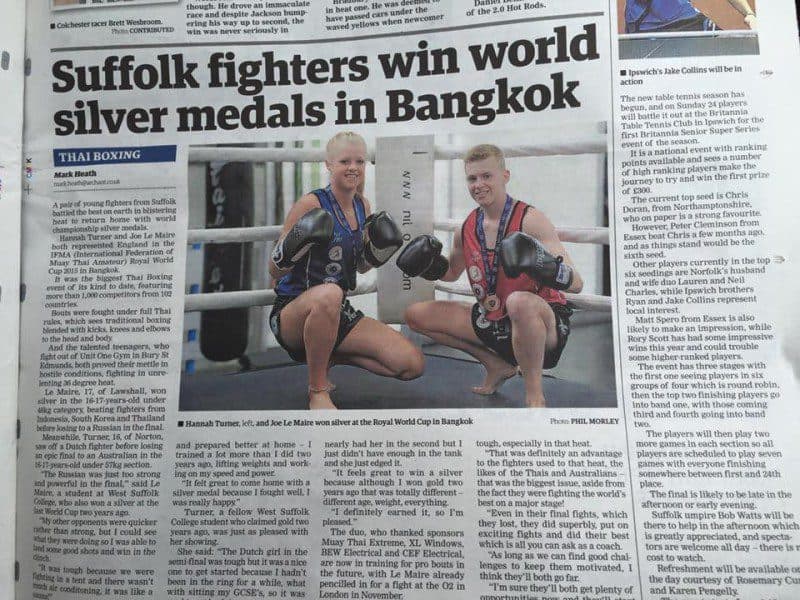 Joe is well known in the UK and has fought on many popular British promotions including Smash Muay Thai and the Explosion Fight Series. We also followed Joe's progress at the 2015 SANDEE Junior Championships, earlier this year.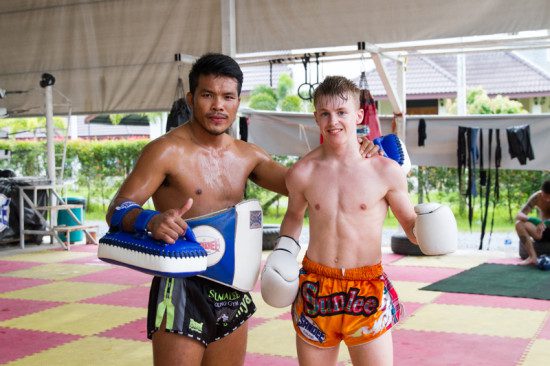 At 48kg Joe will be a perfect addition to our current sponsored fighter team who fight at higher weight classes, and will find no shortage of opponents within the local Thai community and beyond. Joe's contract will be for a year initially, and we are optimistic that during this time we will be able to make a significant difference to Joe's game and help him achieve his goals within the sport.
Stay tuned for updates on Joe's progress in Thailand in 2016!