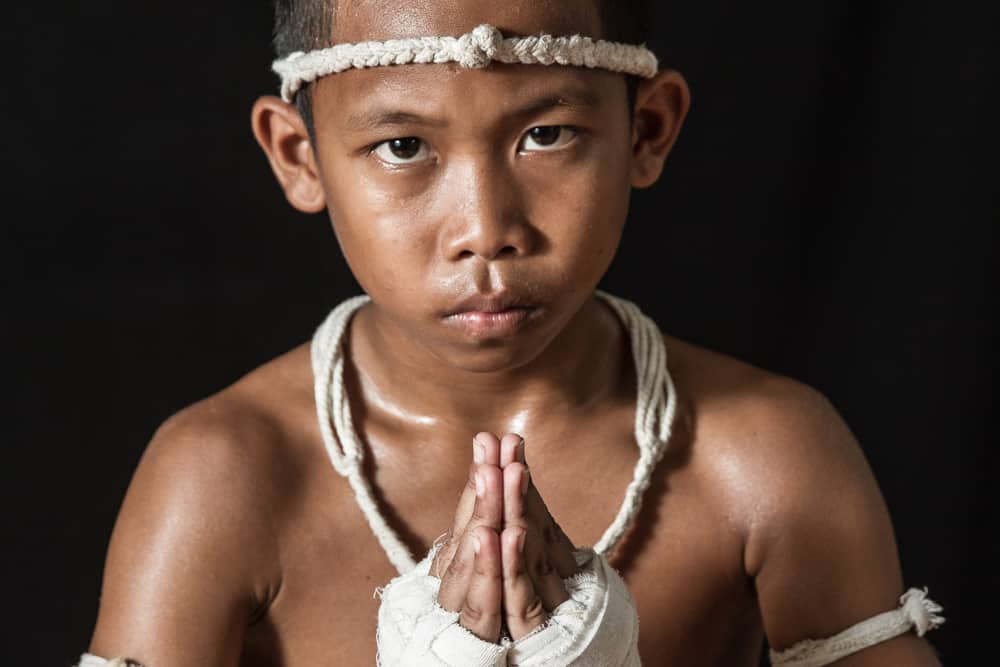 I recently read Daniel McGowan's blog post on his experience of training like a Thai Fighter at Petchyindee Academy in Bangkok. In it he describes in some detail the daily grind (and it can only be described as that) of training and the circumstances in which he lived.
Daniel's blog brought to the surface a number of issues and concerns that I constantly struggle with as the owner of a Muay Thai gym in Thailand. I, of course, am a Farang (i.e. someone who is non-Thai) and all of my training staff are Thai. As much as I can, I leave all of the management of the training to the Thais. This is the right thing to do as I do not have a history in Muay Thai, or indeed any other sport. I see my role very much as managing the business and providing strategic direction. Nevertheless, there are times when I do intervene and speak out as I sometimes have concerns about one thing or another.
We often hear the saying that goes something like this: "To fight like a Thai you must live and train like a Thai". Daniel's blog brings to the fore the harsh reality of what that is actually like. I visited the old Petchyindee Academy in 2013 and to be honest, I couldn't help but feel sympathy for the young nak muay being trained there. The old gym was right in the centre of the Bangkok urban metropolis. I am not a city person and couldn't imagine living right in the centre of one where my only focus was to get up very early in the morning, run, train, eat, sleep, repeat, repeat, repeat.
At the time I imagined the conditions the fighters must live in and Daniel's blog confirmed some of my impressions. The old gym was indoors, airless, crowded and very, very hot. It gave me the impression of a factory that had one objective only- to churn out fighters onto the stages of the big stadiums such as Lumpinee, which conveniently sits right next door.  (I understand that the new facility provides a much more conducive training environment.)
Don't misunderstand me. I am the first to agree that Muay Thai gives a release and a purpose to many a young, poor Thai boy. I remember going to Superlek's (Superlek Sor. Esarn/Superlek Sor. Sumalee) funeral in 2013 and inwardly comparing the demeanour and stature of some of the Muay Thai superstars attending (Lamnamoon, Orono, Deachkalon, Jompoplek) with their contemporaries who had remained in Ubon Ratchathani. I applauded Muay Thai and Sor Sumalee Gym for what they had given to these fighters.
However, the difference between their experience and Daniel's is that they are Thai. They come from a completely different background. Usually their education is limited and they are taught from a young age not to question anything and to accept their fate in life. They usually start training at the gym from 12 years of age or younger. They have limited experience and very few choices in life. Training in these gyms gives them a way out, a future, and some prosperity for themselves and their families.
For many, however, the outcome is not as good as the superstars described above. Often they do not go on to achieve superstar status. When it's all over, they frequently have poor coping skills and allow other things to control their lives (such as drugs, alcohol, or gambling) in place of the rigid discipline that had controlled their lives in the past.
It cannot be disputed that gyms such as Petchyindee Academy have produced some of the greatest Muay Thai champions the world has ever known. They were voted the best gym in Thailand in 2014 by the Lumpinee Committee. But the question that must be asked is; if this is what it takes to produce great champions, is it possible, or even desirable, for farang fighters to aspire to this?
Daniel's blog focuses on the training regime at the Academy but other equally debilitating factors are hinted at too. He doesn't mention whether there were other Farang fighters training at the Academy but even if there were, they would have been far outnumbered by the Thais. As Daniel didn't speak Thai he must have felt a certain amount of social isolation. Even if he had been able to speak Thai, he would have felt cultural isolation because the Thai way of life and thinking is very different from our own. There would also have been little to distract him from the endless toll on his body that the training was taking. Rest periods would have been short and recovery time minimal. It is hard for the Thai's too of course, but in their case they more often than not don't have any alternative.
More and more Farangs are coming into the sport at a younger age putting them on a level playing field with the Thais in terms of the experience they can notch up. Only time will tell whether different approaches to training which benefit from knowledge and advancements in the field of Sports Science can produce great champions too.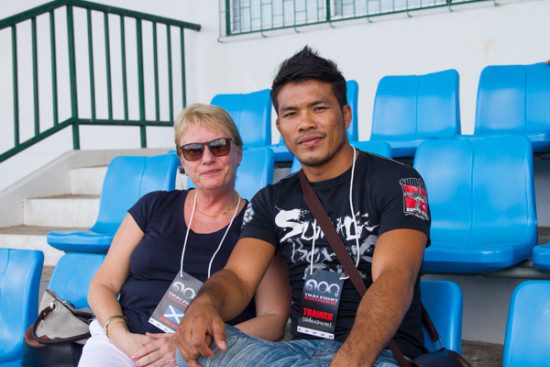 For my own part, I often find myself in a position of trying to negotiate a path between what the Thai trainers believe should be imposed, and what my instinct, knowledge and feedback from the fighters tells me is the sensible approach. Of course this is very difficult to do since the Thais are the ones who have produced the great champions. Our Head Trainer, Parinya Jockey Gym, trained at the same gym as Saenchai and countless Champions for many years. Who can argue with that?
Gradually though we are introducing new ways of doing things. We have been particularly successful with improving the nutrition of our fighters (which hasn't involved drinking large quantities of Brans and condensed milk!). As far as weight cutting is concerned, you are less likely to see our fighters reducing themselves to helpless piles of exhaustion by sweating it out in the few days prior to the fight in order to make weight. With the help of SBG Nutrition we have streamlined the weight loss process for our farang fighters using scientific and safe methods.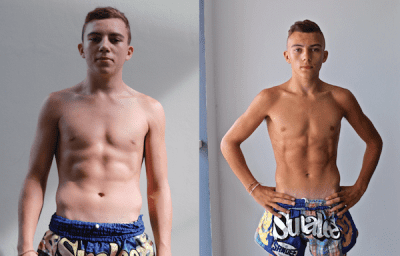 Most importantly what we are trying to achieve is an environment where there is open dialogue. This is very difficult at times as the whole ethos in the gyms where our trainers were brought up was that you unquestionably did what your teachers told you. In their opinion not to do this shows a lack of respect. This is a big hurdle to get over.
I am a firm believer, and always have been, that being in the right physical environment can make huge differences to one's psychological well being. This operates at a subconscious level so people are often not even aware of it. I wonder whether Daniel's experience and outcome would have been quite different if he had been in a different environment with loads of healthy distractions nearby. Who knows? As I said before, I am not a city person!