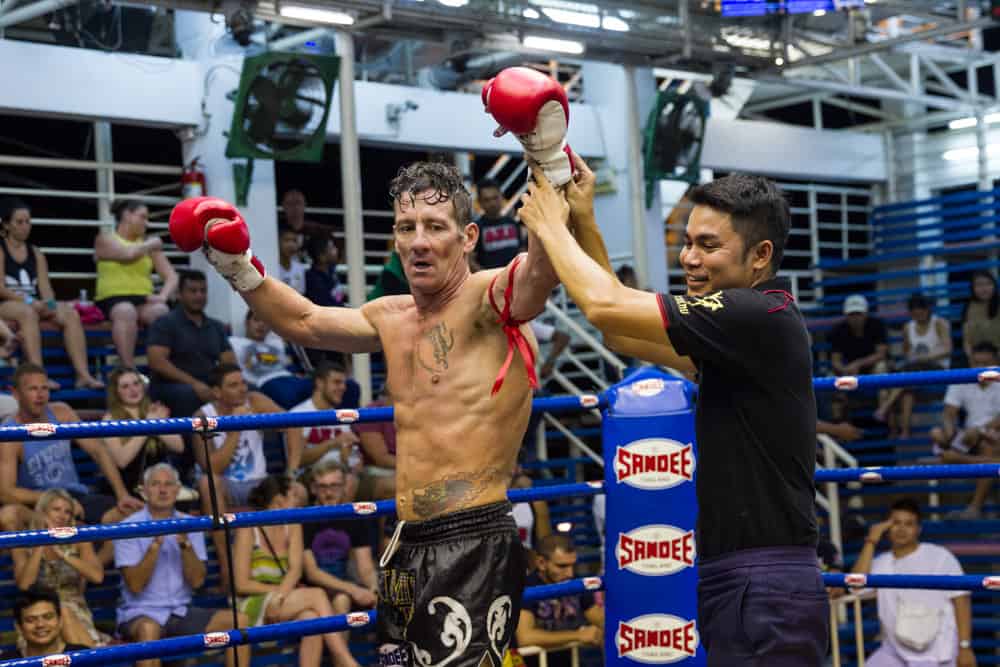 A Win for Jingreed Dam
Team Sumalee headed to Bangla Boxing Stadium last Friday for another action packed evening of local fights. Our junior fighter, Jingreed Dam, started the show with a mature and controlled performance against Singdam Kaewphitak. He paid close attention to his trainers advice and cruised through 5 rounds to a convincing points win. The 12 year old fighter has made excellent progress since joining our gym and we're certain he'll have a bright future in the sport if he continues as he has been.
A Win for David Helfant
David Helfant joined us from Gloucester Boxing Club in Boston for his third trip to Sumalee Boxing Gym in the past two years. During his last stay he also fought at Bangla Boxing Stadium, defeating a fellow American on points. David trained hard in preparation for this trip with the intention of fighting again and shows no sign of slowing down at 46 years old. On this occasion he faced Jomleela Sor. Satchai, a Thai who he had faced twice before. Though they fairly even throughout the first two rounds David definitely had the edge and a thunderous left straight in Rd 3 knocked Jomleela out cold. An excellent way to finish the evening!