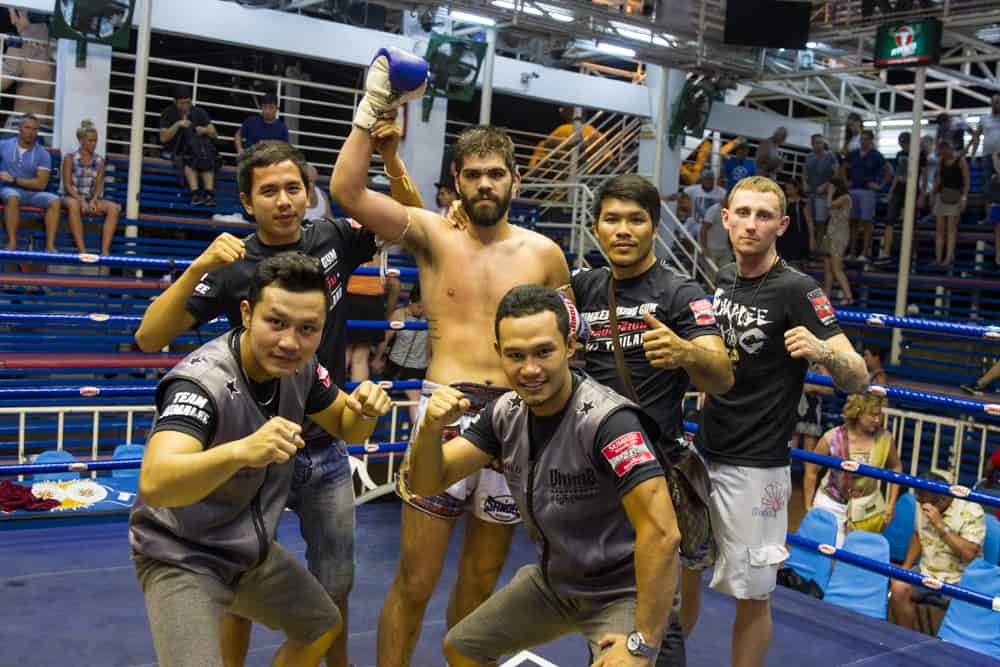 Our team headed to Patong on friday night for another exciting evening of fights at Bangla Boxing Stadium. On the fight card was Deem (Jingreed Dam Sumalee), Guy (Ganchai Noi Sumalee) and Michalis Manoli(who fought a fighter from Phuket Top Team), a long term guest and fighter from Cyprus. The stands were nearly at capacity with holiday makers from around the world, all eager to cheer on their home country.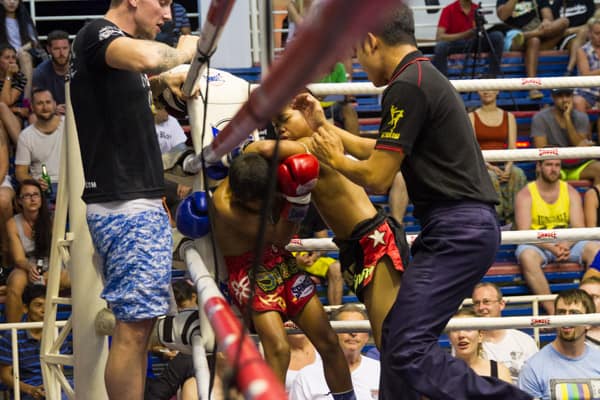 Jingreed Dam warmed up the crowd with our signature entrance dance. His opponent, Wissanuchai Sit. Khru Dam, was roughly the same height but had a little more bulk. At such a young age a couple of kilos can make a lot of difference. Jingreed Dam started well and stuck to the outside, circling and picking his shots. As they moved into Round 2 Wissanuchai saw that he had to put more pressure on and did just that, pushing forward with unrelenting punches and elbows before the referee stepped in and stopped the fight. Deem was obviously disappointed and had a large bruise on his forehead but his familiar smile didn't take long to reappear!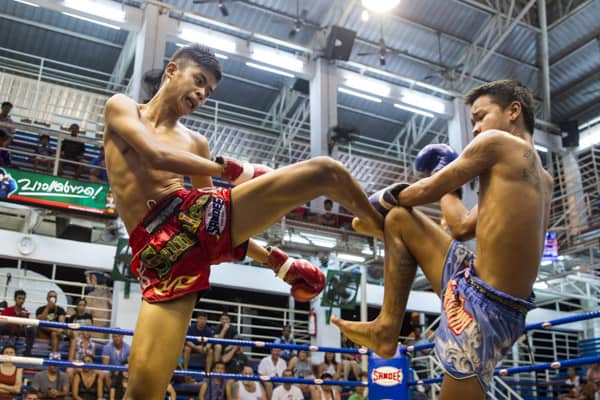 Next up was Guy, fighting name- Ganchai Noi Sumalee, making his debut for the camp. He was facing Promrob Sit. Khru Jaloong who was a more experienced Thai fighter. Unfortunately the fight didn't last long as Guy hurt his wrist very early on and was forced to submit to the other corner, losing by TKO in Rd 1.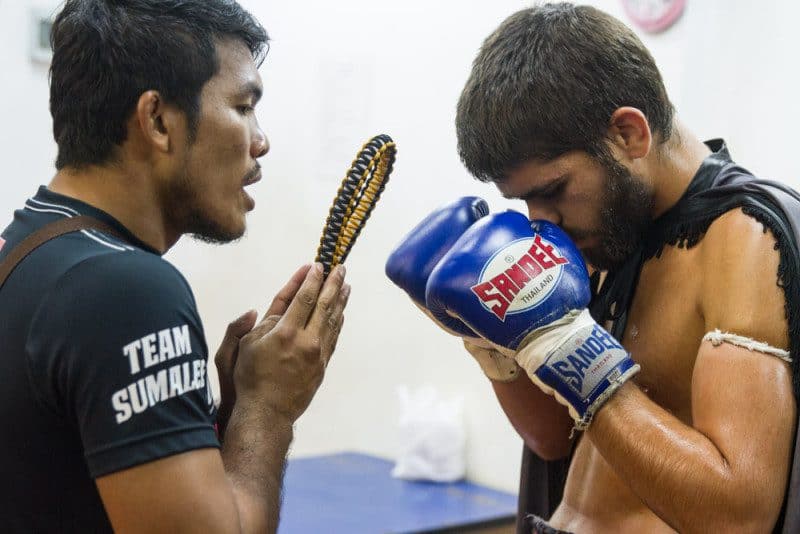 Michalis was due to appear in the final and main fight of the evening. Having lost his last match he was determined as ever, but still retained his calm demeanour, which he is quickly becoming known for around the camp. His opponent, Neil Phuket Top Team, looked in great shape but was a little shorter than Michalis. The man from Cyprus took advantage of this in the clinch as much as he could, and avoided a lot of left kicks which seemed to be Neil's main weapon. An early cut opened up on Michalis' forehead from an elbow but he shrugged it off after a healthy dose of vaseline in the corner. By Round 3 it was clear Michalis was in the lead and he continued to widen the gap in the later rounds with some precise and deliberate counter kicks. This had to be his best performance since arriving in Phuket and the team were extremely proud.