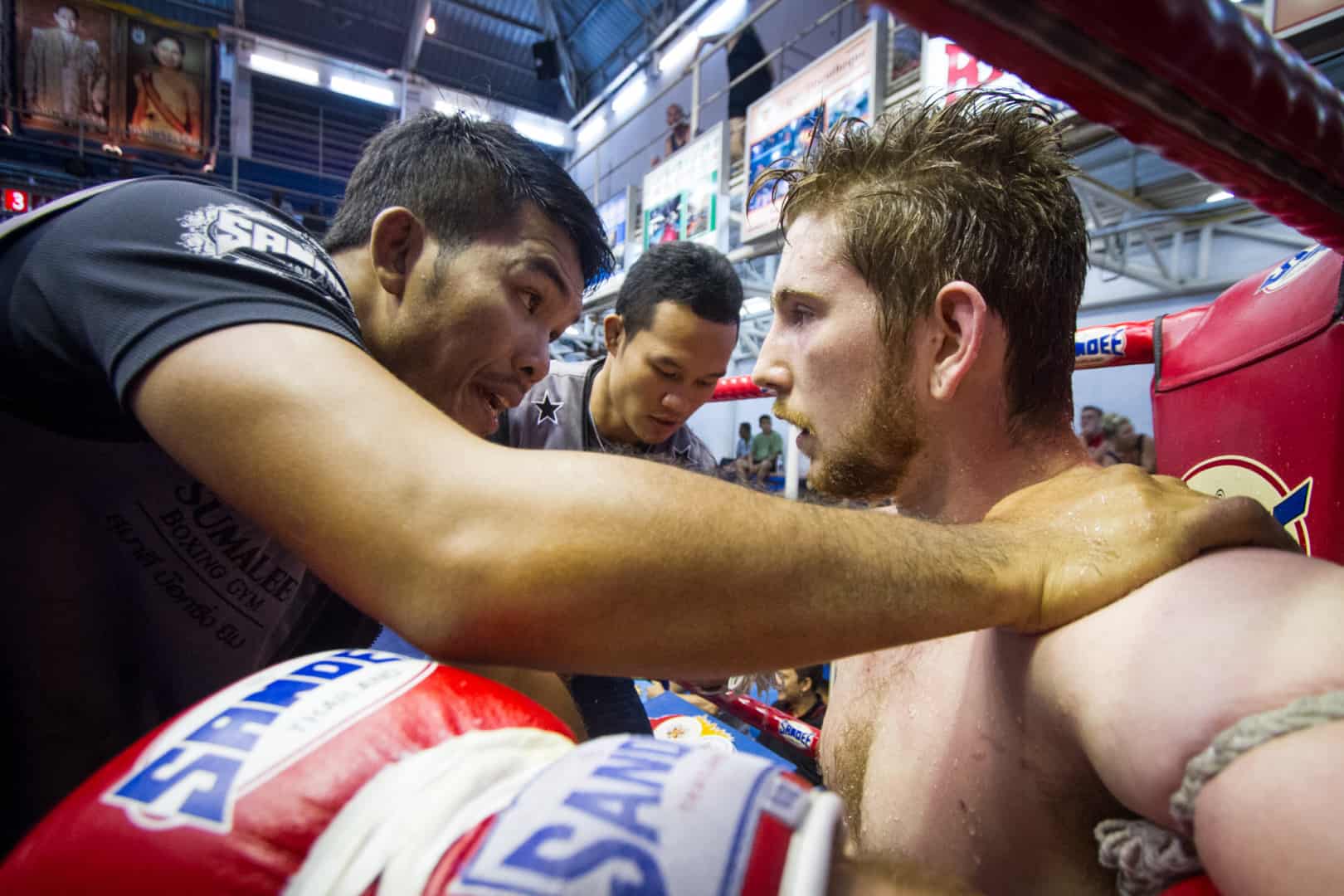 Last Friday the team loaded into trucks and minibuses and headed down to Patong where Scottish fighter, Liam McKendry (M-Mag), and Sasha Kissa from Ukraine were scheduled to fight at Bangla Boxing Stadium. Liam was matched with Dennua Sor. Sakoongaew, a local Thai often matched with heavier fighters because of his large frame. Sasha was matched with Michael Maximum Muay Thai in the final and main event.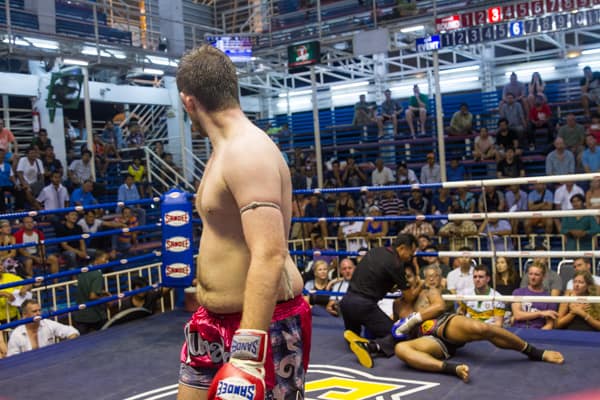 For Liam this would be the culmination of 3 weeks of training at Sumalee Boxing Gym along with his girlfriend and training partner, Rhona Walker. Despite not having fought for over 17 months and not being at his ideal fighting weight, Liam was keen to put his training to the test and couldn't pass up the chance of another fight in Thailand. From Round 1 Liam looked very comfortable with some deft sweeps and powerful low kicks. Dennua was pretty brave in the face of such a large opponent and avoided some strong attacks and showed good technique in the clinch. As the fight progressed Liam began to take control. After eating some overhead elbows in round three the Thai was noticeably fatigued, and could not continue after a right hand glanced his chin. Liam returns to our camp next January for a solid year of training with our team.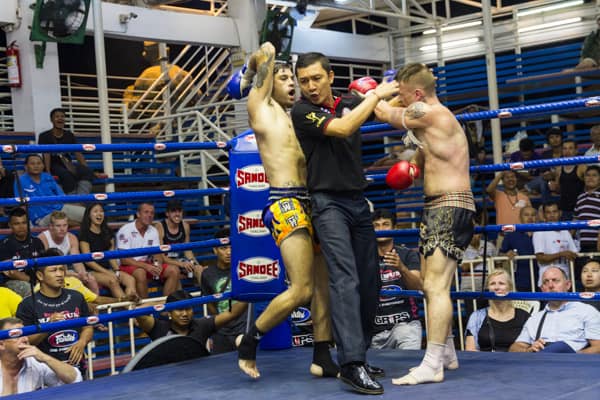 Sasha's French opponent looked confident as he entered the ring in the final fight of the evening and with good reason, he had the advantage in both height and experience. Though having fought only three times before Sasha didn't let these facts bother him and looked determined from the first bell. The frenchman wasted no time firing off kick after kick, most of which were blocked by Sasha but the few that got through made their mark. Sasha waited patiently attacking with clean counter strikes in between flurries of punches from Michael. Unfortunately an injury flared up in the second round and Sasha was forced to take an eight count. He nodded to continue and the somewhat overzealous blue corner seized his chance, finishing with a knee to the face which Sasha could not recover from. We're sure you'll see him back in the ring again after some recovery time!
Check out the full fights below.