On Friday 19th we had three Sumalee fighters at Bangla Boxing Stadium, including sponsored fighter Joe Le Maire, Lazaro Rojas from Chile and a teammate of Joe's, Som Haddow from England.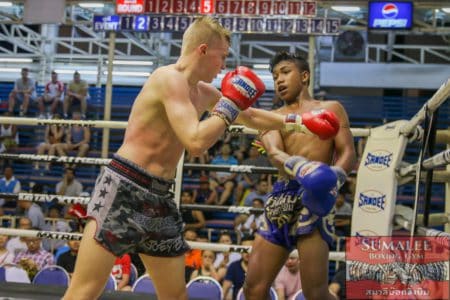 Joe took to the ring first and fought an awkward southpaw opponent, Buakaw. Throughout the fight, Buakaw was on the back foot countering with strong left kicks and nullified Joe's aggression. Joe had some moments of success in the fight, landing a few left hooks in the later rounds. Buakaw was awarded the win by points.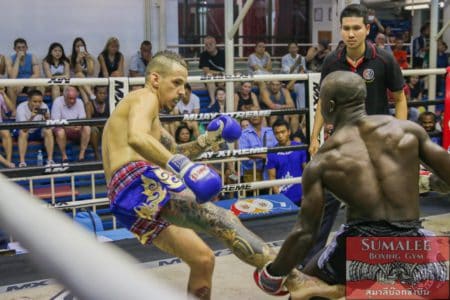 Next up was Chilean fighter, Lazaro Rojas who took on Phuket Top Team's Trevor McKenzie. This fight could have gone either way with both fighters landing big low kicks and trading elbows from the start of Round One. Lazaro put up a great performance but was caught in the later rounds with an elbow and big low kicks. Trevor was awarded the win by stoppage in round three.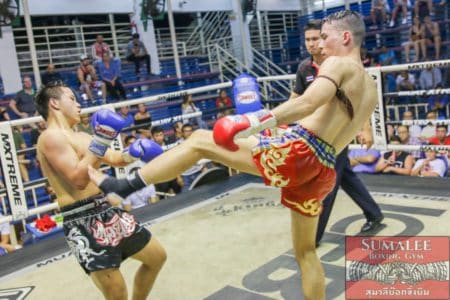 Finally, we had Som Haddow who faced Chinese fighter Yuel Bing from Ayong Gym. Yuel Bing came out aggressively, throwing big wild punches.  Som, on the other hand, kept his cool and picked his shots, landing clean left kicks and left crosses.  Som got into his rhythm and landed at will, ultimately winning by unanimous decision.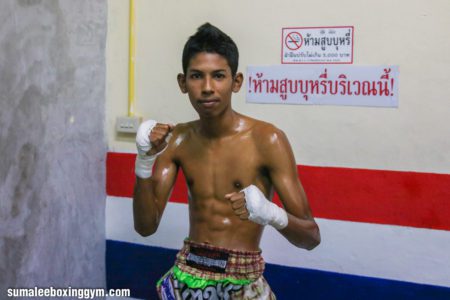 On Monday 22nd, Sumalee's Bangron (one of our junior fighters) returned to the ring for his 6th fight against Adrian Calvo from Sutai Muay Thai, who has fought multiple times on MX Muay Extreme and other international shows.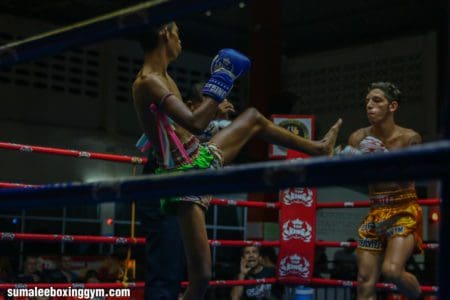 Bangron shined throughout the fight taking big shots and landing equally big shots of his own. Visibly tired from early attacks, Adrian was backed into a corner enabling Bangron to land beautiful knees to the body stopping the Sutai fighter in his track. Bangron took the win for Sumalee by stoppage in Round Three.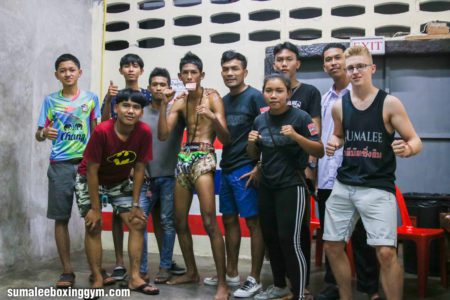 Check out all of the fight videos at the bottom of the page.