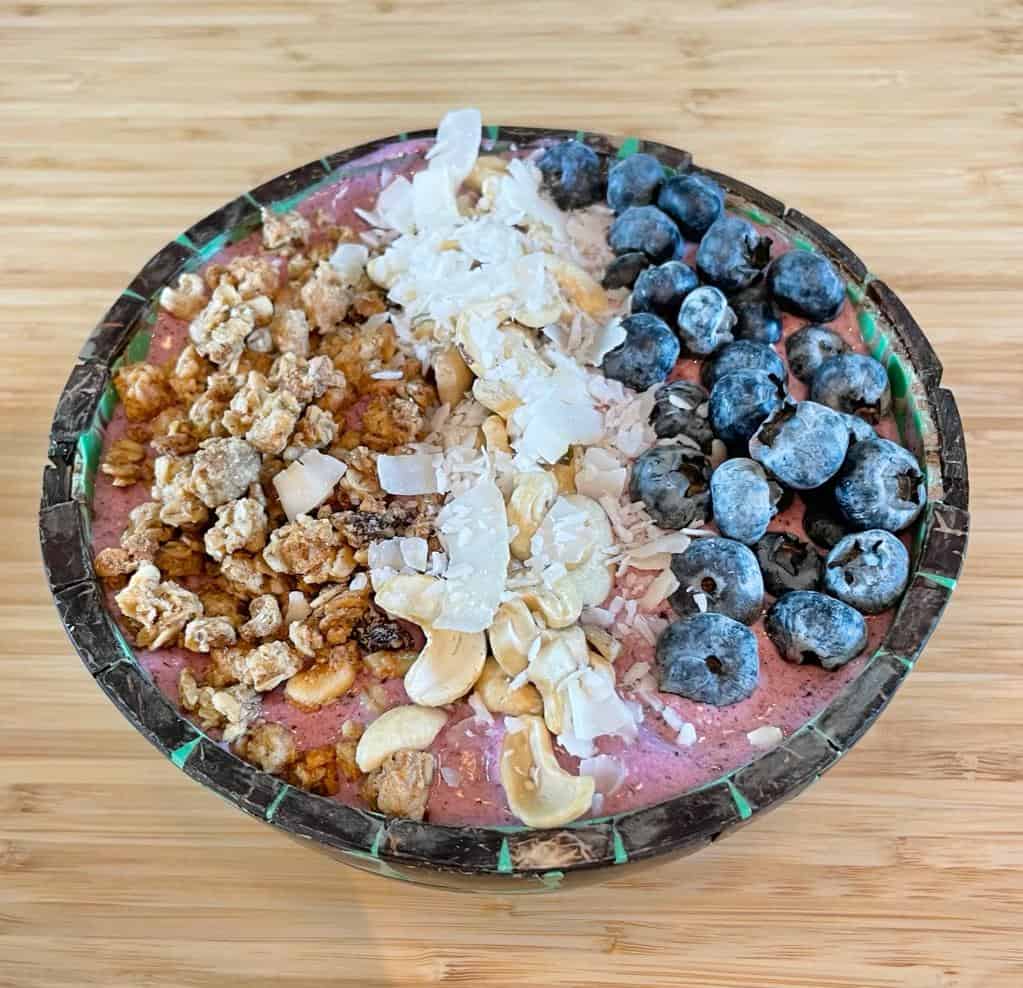 Introducing Our New General Manager
After eleven years of being at the forefront of the Sumalee business, Lynne is now stepping back to pursue her other interests.  Her son Sam will be responsible for day to day operations at Sumalee and for managing the strategic direction of the business.  Lynne will still be involved in the business but now is the time for her take more of a back seat.
Sam has spent the last three and a half years as Head of Nutrition for a large regional fitness, yoga, and F&B company based in Hong Kong. He brings an extensive pool of knowledge and clear vision to the restaurant and Muay Thai nutrition offering at Sumalee. Our new performance nutrition inspired menus will enhance the experience for our guests. This in turn will raise performance, encourage recovery, and prevent injury.
Performance nutrition is still an overlooked and underutilised tool in traditional Muay Thai in Thailand. Sam aims to develop a menu that is both evidence-informed and enjoyable to eat.
Sam is a BSc Nutrition (ANutr); has a post graduate diploma in Performance Nutrition (IOPN); is a Certified Sports Nutritionist (CISSN) and has worked with a diverse set of clients. Ranging from general weight management and health to helping professional Muay Thai athletes make weight using the safest methods possible.
You can view Sam's LinkedIn profile here.
Sam's Vision At Sumalee
"Despite the tough times that Sumalee and the Muay Thai community in general have fallen on over the past 2 years, I believe there is still huge demand for what we have to offer.
My vision at Sumalee is to eclipse pre-COVID standards and once again be the go to location for students looking to train in Phuket with some of the most engaging and experienced trainers in the industry.
By improving our on-site experience with the new restaurant concept (more below) we can cater to guests of all ages and capabilities, allowing them to fuel themselves efficiently for the tough training sessions.
My aim is to bring top level fighters into the fold by offering sponsorship to certain individuals who meet our stringent criteria for living and training on-site, thereby lifting the game of all our guests and visitors.
Over the years people have come to Sumalee for the Muay Thai, but have ended up staying and returning for the community that we have.
Friends are made for life here and I want to reinvest into the communal aspect of the gym to give all our guests the space and facilities they need to kick back with their peers after a hard day's training.
Our goal is to develop the yoga offering to complement the Muay Thai and offer our guests another way to improve their physical wellbeing whilst staying with us.
We believe that by having this service we are able to reach a more diverse audience and we hope to bring more like minded people to our grounds with it.
My mission is to turn Sumalee into the Muay Thai retreat of choice in Phuket for those wanting to take their training to the next level, prepare for a big fight, or to work remotely whilst keeping mind and body sharp, supported by well thought out and evidence-informed menus in our food offering."
Sam's Muay Thai Nutrition Vision
In his own words:
"My vision for the food and nutrition offering at Sumalee has been to develop a menu that is not only delicious and geared towards performance and recovery, but also to educate our guests on the food they are eating and how it affects their performance and recovery."
Sam is aware that a lot of conflicting information about nutrition is available, much of which is not evidence based and ill informed. His aim is to help our guests understand their body's requirements better when training in a traditional Thai way.
"Using colour codes and simple to interpret menus, our guests will be able to choose meals that support their training and recovery, without sacrificing taste and enjoyment."
"Long-term I plan to begin one on one coaching with certain dedicated individuals in fight camp prep, helping them to manage weight between bouts, maximise performance and recovery in the weeks leading up to a fight, and to safely cut weight and refuel efficiently before entering the ring".
New Restaurant Concept: The Nutrition Station
Our new restaurant concept is the culmination of considerable experience in the field of nutrition, product design in F&B, and a desire to tailor our meal plans to our guests who are often unsure as to what to eat to best support their training.  The new menu is designed help guests get the most bang out of their training without sacrificing enjoyment of their food.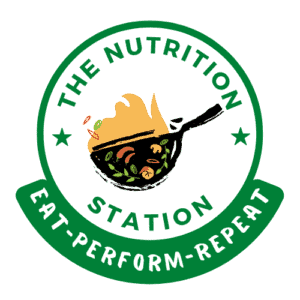 The kitchen has been completely refurbished and will be operational for the start of high-season 2022. We have taken out all the old fittings and replaced them with state-of-the-art equipment, with hygiene being at the forefront of the new design.  The dining area will be revamped too, recreating the ever so popular eating and communal area from days gone by.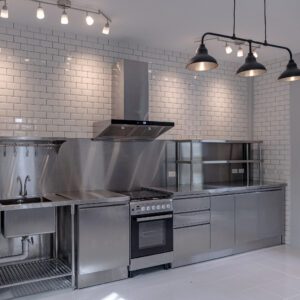 Our Performance Menu Concept In Detail
All of the meal combinations will have specific goals, focusing on: Calorie Load; Performance; Recovery; and Health/Body Composition. Guests will be able to select menu items to suit their training and recovery needs which may change from day to day.
Professionally prepared sports/Muay Thai nutrition guides to enable them to build Performance Plates for breakfast, lunch, dinner, smoothies, and snacks.  This will remove any guesswork involved in deciding what to eat.
The key elements of the menu guides are calorie load, performance, recovery, and health.
(Of course, for those who are simply with us to eat and enjoy the food following training without much interest in the finer details of the menu can simply choose their meals based on what looks the most appealing.)
Calorie Load
Knowing the calories, volume, and types of food required during a period of high volume and intensity training is difficult to judge. Too often guests arrive and get burnt out from their training after a relatively short period because they are not eating enough. This reduces the amount of effort they are able to put into their training.
Two Factors must be taken into consideration:
Factor #1
Your training load will be much higher than usual, meaning a much higher daily calorie requirement
Faction #2
Your appetite may be suppressed, making it hard to consume sufficient calories to support training and recovery
The calorie load guide in our new menus will enable guests to tailor meals, smoothies, and snacks to individual goals training goals and body composition, ensuring sufficient calories are consumed to maximise performance and recovery.
Getting calorie load right will help reduce the risk of injury and illness, and ultimately make your stay much more enjoyable.
Performance
A key mistake often observed (especially if a guest is trying to lose weight) is to reduce or eradicate carbohydrates from their diet.  This is a recipe for disaster.
Carbs are king when it comes to sustaining performance, especially during high-volume and intensity Muay Thai training. Removing carbohydrates will kill your performance as well as your enjoyment.  It also increases the chances injury, something you do NOT want to happen.
Using our easy-to-understand guide, our guests will be able to load up on just the right amount of carbs to help maximise their performance and even reduce body fat if that is their goal.
Recovery
Muay Thai training is tough on the body. Recovery is very important. With the right Muay Thai nutrition, recovery will take place between training sessions, overnight and on Sundays, which is a rest day.
Protein is key to muscle recovery and taking on the right amount over the course of each day is vital to reduce muscle soreness and help you to recover efficiently.
Building your meals around a source of protein is a great way to ensure you recover properly. Our guides will help you to do this effectively.
Health
Working in the sports nutrition arena, I often see athletes and aspiring athletes (unintentionally) prioritise performance and weight management over their health.
Plenty of Muay Thai nutrition advice places a lot of focus on the big three (calories, calorie split, and supplements), ignoring micronutrient and other basic health needs.
Micronutrients are incredibly important and we've put together a host of healthy and delicious accompaniments.  This will ensure your fibre, unsaturated fat, vitamin, and mineral needs are met during your stay with us.
The Final Analysis
Regardless what your goals are, our evidence based system and menu at The Nutrition Station will help you to achieve them the safest and healthiest way possible.
Do you want to optimise your nutrition during your next stay with us?
Check out our all inclusive packages here.