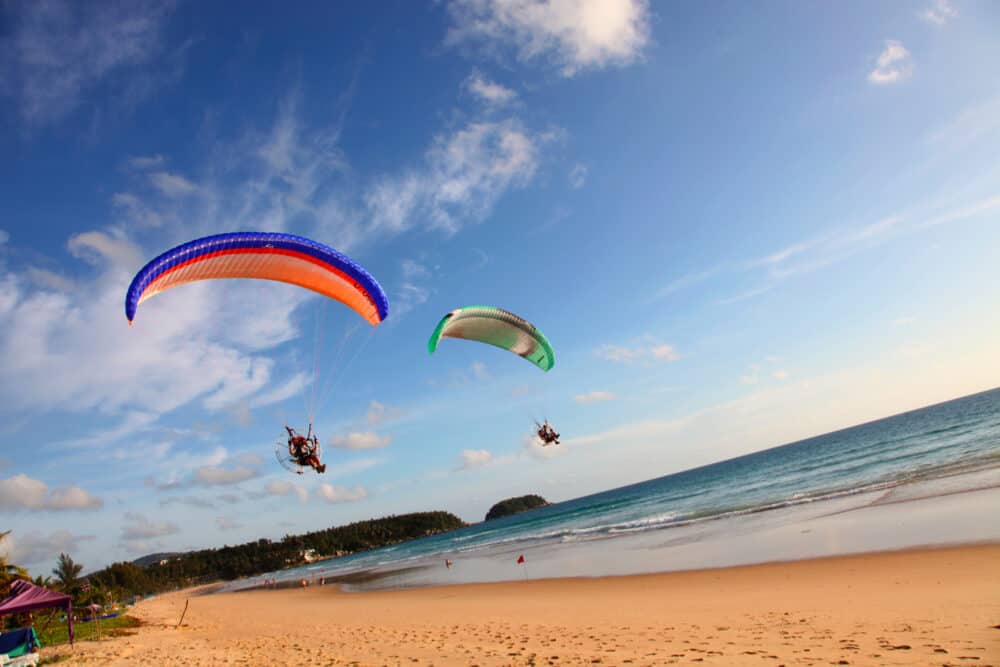 Digital Nomad….Read On
Phuket's popularity among digital nomads and remote workers has rapidly risen in recent years. While still a bustling tourist hub, Phuket now has a thriving digital nomad scene. From stunning beaches and abundant nature to world-class fitness activities and water sports, the laidback island of Phuket allows busy remote workers to thrive in all areas of their work and life.
Here at Sumalee Phuket, we have worked hard to create the perfect environment for all your work and play needs.  One of the greatest challenges a digital nomad faces is finding structure and routine in their day.  Without it, it's difficult to find the focus needed to achieve work goals.
With an emphasis on health and fitness, taking a retreat with us will allow you to recharge and reset so that you can smash your business and personal goals. Here are five reasons you should choose Sumalee Phuket as your next work and travel destination.
1.   Tranquil Location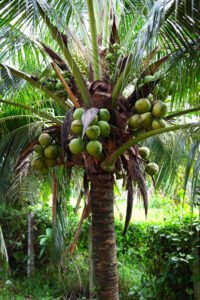 Sumalee Phuket is tucked away on the central east coast of Phuket, far from the busy tourist areas but still close to all the amenities you could ever need. The retreat centre is situated within an old banana and coconut plantation surrounded by unspoiled countryside. Unlike many other areas of Phuket, Sumalee's immediate location remains quiet and undeveloped, with minimal traffic.
The quiet environment and the serene natural backdrop are incredibly relaxing if you want to switch off and connect within. Moreover, many digital nomads who have stayed with us have said the peaceful ambiance and abundant nature significantly increased their creativity, focus, and productivity. So if you're looking to find your next big idea or start a new business, Sumalee Phuket provides the optimum location for that, too.
2.   Daily Muay Thai & Yoga Sessions
Scientific research has shown that physical exercise significantly increases work productivity and concentration by increasing blood flow to the brain. Moving your body is also proven to reduce stress and fatigue, helping you feel your best physically and mentally.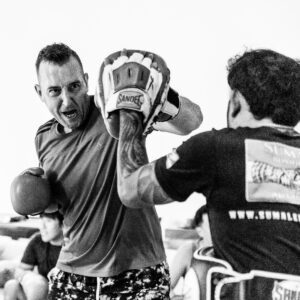 At Sumalee Phuket, we offer twice-daily Muay Thai group sessions led by professional Muay Thai fighters and world-class champions. Both morning and afternoon classes are suitable for all levels, so you can easily fit training around your work schedule.
Besides the many physical benefits, Muay Thai is excellent for mental health. Thailand's national sport improves self-confidence and inner strength and increases resilience, discipline, and focus, all of which can positively impact your career or business.
We also offer daily yoga sessions in different styles, from fast-paced vinyasa flow to relaxing yin to fun-filled aerial yoga. Like Muay Thai, yoga can help you develop a mindset of success and abundance by providing life-long tools to reduce stress and anxiety and maintain a clear and focused mind.
3.   Large Rooms With Dedicated Work Spaces
We know just how essential the right working environment is for a digital nomad. Therefore, you'll be pleased to know that we have high-speed WiFi throughout the resort, including the common spaces and suites, averaging 40mbps.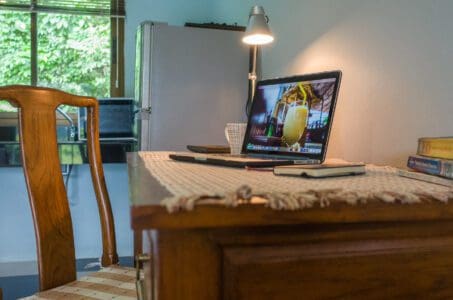 If you prefer to work in private, our spacious suites are ideal as they feature a large desk indoors and a table and chairs on the terrace outside. Plus, all the suites have a compact yet fully-equipped kitchen area with a microwave, kettle, toaster, blender, and large fridge/freezer, keeping you fueled and caffeinated all day.
If you're on a budget, our deluxe rooms are a cheaper option, yet they still have all the amenities you need to get work done. You'll have a writing desk, tea and coffee-making facilities, and a mini fridge.
You can check out our accommodation here.
We also have a large undercover communal area where you can work alongside and network with other digital nomads in Phuket. Many of our previous guests have made successful business connections as well as personal friends during their stay with us.
4.   New Performance Nutrition Restaurant
Nutrition plays a massive role in our performance in sports and at work. If we're not eating the right foods, we struggle with low energy and lack motivation. Our new restaurant, The Nutrition Station, specialises in performance nutrition to help your body recover quickly from training and keep your mind sharp and focused.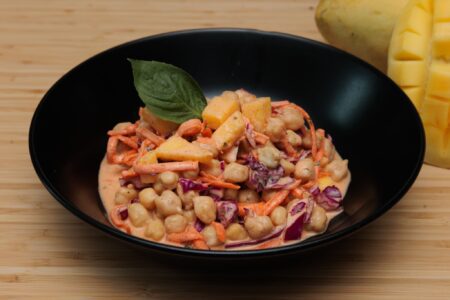 You'll enjoy tasty and healthy meals, snacks, and smoothies with a menu designed by our in-house certified Sports Nutritionist. Start your day with mouthwatering breakfast dishes like Acai Bowls and Protein Pancakes. Then, for lunch and dinner, enjoy our large selection of superfood salads, proteins (including vegan and vegetarian options), and complex carbohydrates to help you maintain consistent energy levels.
Therefore, when staying with us, you don't have to worry about hunting down healthy food options or wasting time cooking your own meals. Instead, our in-house catering allows you more time for training, working, or exploring.
5.   Excellent On-Site Facilities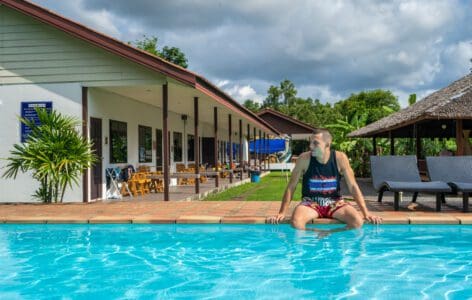 Sumalee Phuket offers a one-stop shop for all your digital nomad needs. Aside from a healthy restaurant, Muay Thai gym, and yoga shala, we have many other on-site facilities. For example, in your free time, you can enjoy a dip in our swimming pool, top up your tan at our sun terrace, or allow all your worries to melt away with an authentic Thai massage at our massage shala.
Moreover, the large communal area is the hub of activity at Sumalee Phuket. You can make friends with other Phuket digital nomads, play pool or table tennis, or watch TV here. We often hold BBQs and parties too!
Lastly, as frequent travellers, we know there are many little things you don't want to think about when you're away, like doing your laundry! So we offer all our guests laundry service, so you don't have to worry about finding time to visit the launderette yourself.
Final Thoughts
As a digital nomad, we know your needs are very different from the average tourist's. Thus, we have developed the ultimate habitat for you to work and play in paradise. Along with a peaceful and comfortable working environment to smash your work goals, you can learn the art of Muay Thai, find your zen, and improve your health at Sumalee Phuket.
for more information and special offers for digital nomads, check here.  Alternatively, you can contact us on info@sumaleeboxinggym.com or WhatsApp +66(0)6 5775 5391.