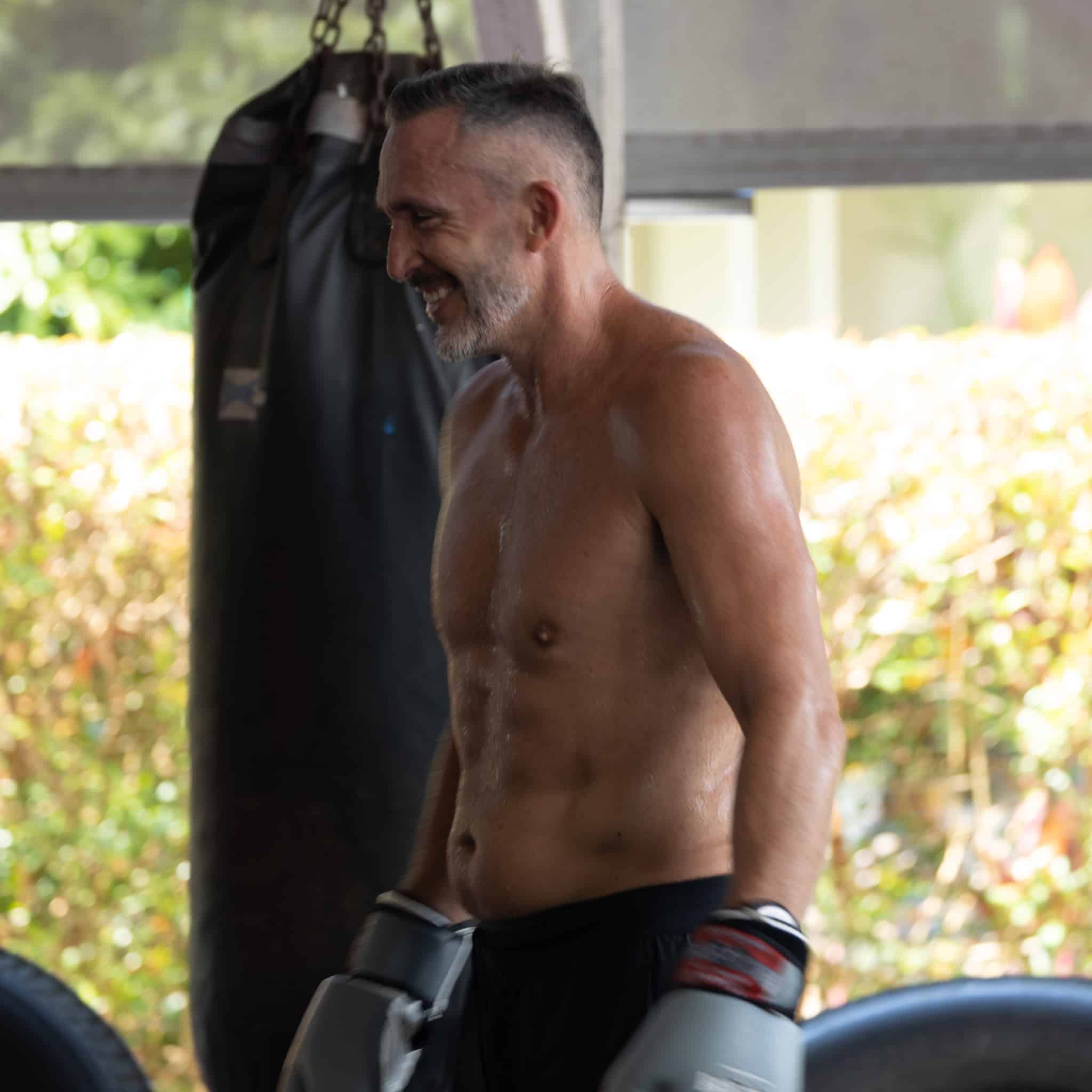 Make The Most Out Of Your Muay Thai Vacation
We've hosted thousands of Muay Thai Vacation guests since our inception back in 2011 (with an average 5 Star rating on TripAdvisor, humble brag) so we know a thing or two about how to get the most out of a stay with us.
Here is a short guide to making the most out of your Muay Thai training camp.
Know Your Limits
The training regime at any Muay Thai vacation is intense and above and beyond what most visitors are used to doing on a regular basis, even the the fittest of them.
This is a double-edged sword.
On the one hand you are here to challenge yourself.  Staying at place where you can train twice a day, Monday to Saturday, enables you to do just that.  So get stuck in.
On the other hand though, the dramatic increase in training volume can lead to over-training (or under-recovering), dramatically increasing your risk of injury.
It's important to enter each training session with that in the back of your mind.
It's alright (and advised) to push your boundaries in training, but you don't have to do so in every session, especially if you're a beginner.
Listen to your body. If there is a niggling injury it is better to sit out a couple of sessions and focus on recovery, stretching, eating properly than it is to push through and potentially make the situation worse.
Fuel For The Work Required
The training load on a Muay Thai camp vacation is unlike anything most people experience at home, meaning that fuelling and nutrition requirements are different from your average office day.
By not fuelling correctly, either unintentionally or to lose weight, your performance will suffer after a few days and, in turn, your risk for injury will increase.
Our new on-site restaurant 'The Nutrition Station' aims to help our guests 'fuel for the work required' by giving simple, colour coded menus to help you feed yourself properly and get the most out of each day.
Prioritise Down Time
The intense training demands during a Muay Thai vacation mean that the necessity to recover will increase alongside that.
Sleep is the foundation for your performance and health, and it is all too easy not to prioritise it (especially when on vacation!).  To assist with this, we have replaced the bedding in all of our rooms with a new generation of continental quilt designed to keep you comfortable and cool.
Everyone likes to unwind with a beer or three when on holiday but be aware that excessive alcohol consumption can impair muscle protein synthesis (read: recovery) and impair sleep quality.
Try to limit alcohol consumption to 1-2 drinks in one sitting or try something else like a massage, yoga class or guided meditation in the evening before you go to bed (which we just so happen to offer here at Sumalee Boxing Gym!).
Summary
Most people stay with us to enjoy Muay Thai, yoga, good food, and meet like-minded people. By following these simple guidelines, you can maximise your training and recovery whilst still enjoying all that Phuket and a Muay Thai training vacation has to offer.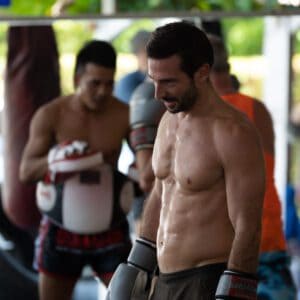 Find out more about our Muay Thai Packages here.