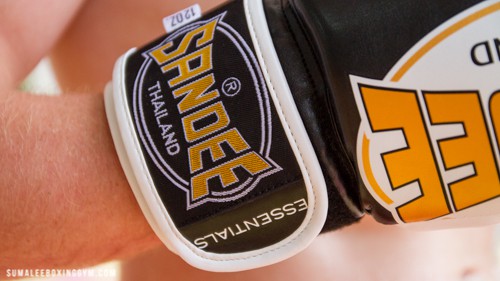 Photography by Mike Davis for Sumalee Media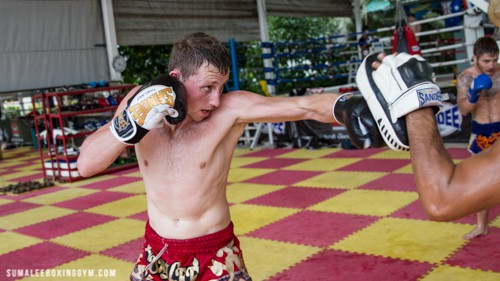 Our friends over at Sandee were kind enough to send us a pair of their new 'Essentials' Gloves last week. 'Essentials' are an innovative new range of synthetic gloves, hand crafted in Thailand. Their aim is to provide the same quality and craftsmanship as their full leather cousins, at a more affordable price. We passed them over to British Sumalee sponsored fighter, Martin Avery, for some real world testing during an afternoon session in our gym. Here's what he had to say…
Hi Martin, how are you?
Good, thanks. Training hard. Got a lot of big fights coming up over the next month so I'm pushing myself in the gym.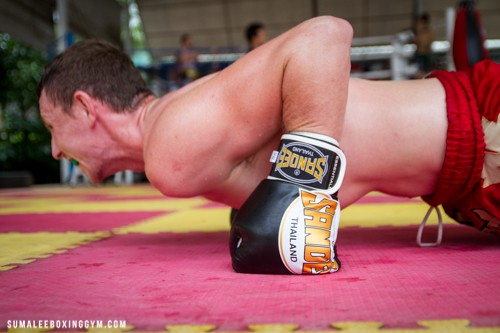 So you've had the Sandee 'Essentials' 12oz gloves on for the last couple of hours. How do they feel?
Well these 12oz I've got are a nice, snug fit, very comfortable. The support on the wrist and thumb feels perfect. I use my hands a lot so it's important they're protected.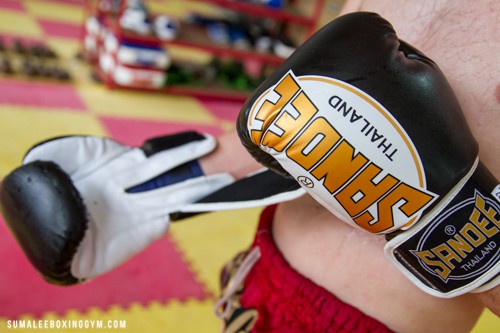 Style?
Yeh I like the design, different to a lot of gloves you see around the gym. Some people still prefer more traditional style but these stand out.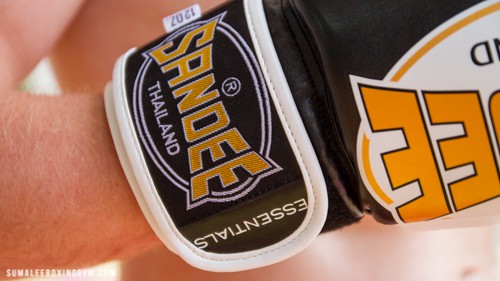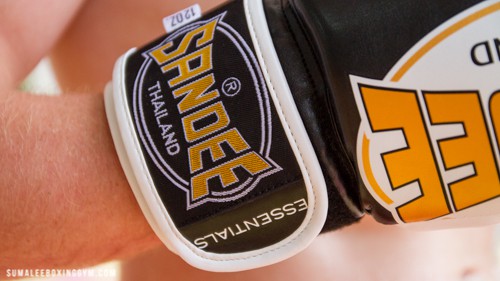 On the pads?
Solid. And they make a nice sound too.
And the build quality?
For a synthetic glove they feel very close to the full leather Sandee gloves we have at Sumalee. The stitching and velcro is of the same high standard. We train at least 4 hours a day, 6 days a week, so you go through gloves pretty quickly and stuff needs to last. If the price is right these could be spot on.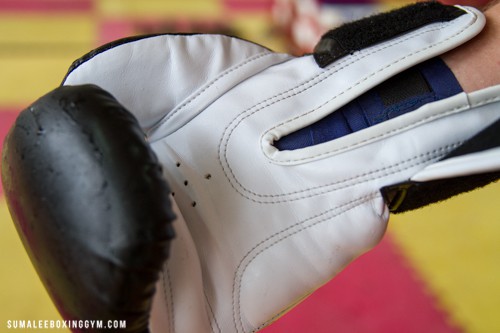 Which leads us nicely on to 'value for money'…
£34.99? Yeh that's great. Perfect if you're just starting out and don't want to spend loads of money on gear. Christmas is coming up too.
Durability?
Give me a month and I'll get back to you. Big thanks to Sandee for the gloves!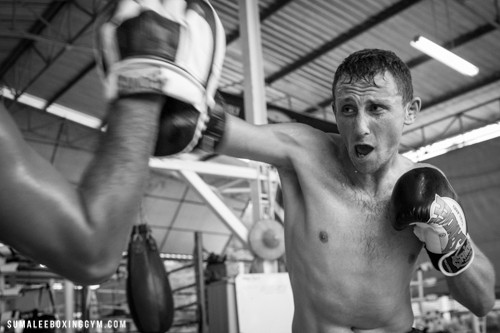 Check out the full Sandee range on their website and much more, including some great holiday deals on equipment and entry to the 'Sandee UK Open Junior Championships 2015', proudly sponsored by Sumalee Boxing Gym! www.sandeeboxing.com