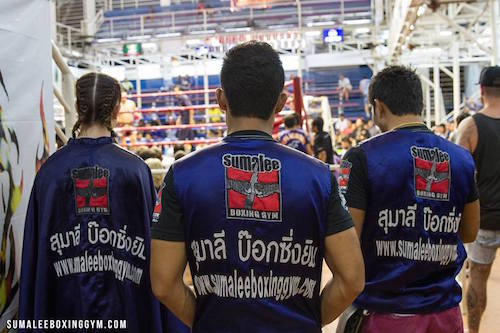 By Mike Davis for Sumalee Media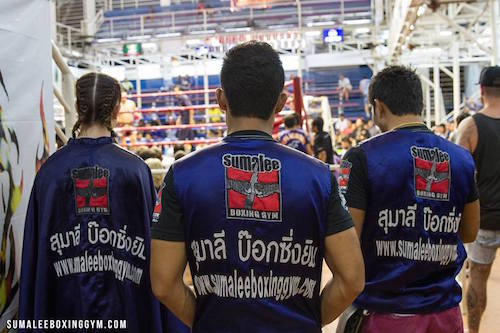 Another two wins for Sumalee at Bangla Boxing Stadium on Friday night! Visiting fighter, Rozi Komlos, from Sydney, Australia, started the show making her debut for the camp. She faced a young Thai opponent from a local gym with good experience. Rozi fought a confident and technical 5 rounds, winning with a unanimous decision from the judges.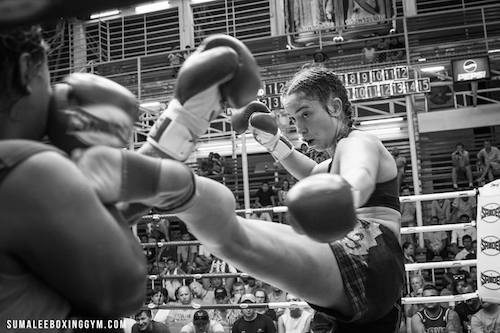 Nin Wisset was the final and main fight once again. He faced another local Thai fighter from Rawai Supa Muay Thai. Both corners traded shots for a minute or so before Nin saw the opening he was looking for and moved in for the kill. The sound of his left elbow connecting with Hansuk's chin reverberated around the stadium- cue the victory dance! In Nin's next fight he will be aiming for his tenth victory in a row!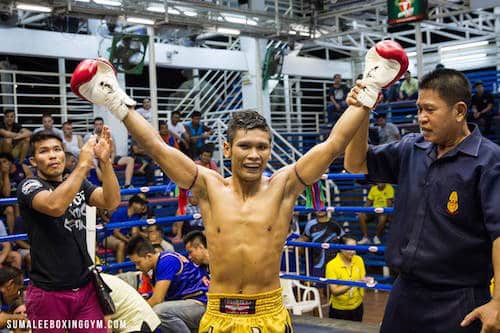 Rozi Komlos Sumalee (Australia) VS Praewpraw Lookaojampa (Thailand)- Rozi WINS via decision
Nin Wisset Sumalee (Thailand) VS Hansuk Supa Rawai Muay Thai (Thailand) – Nin Wisset WINS via Round 1 KO (elbow)
Check out the photo album from Sumalee Media on our Facebook Page here, or watch the full fight videos below.