One of the many things that makes Sumalee Boxing Gym really special is that there are a number of running circuits to chose from which benefit from being on-road but nevertheless enable the runner to enjoy little interruption from traffic.  This is a great way to see unspoilt rural Thailand.
A shorter route, approximately 5 kilometres one way, takes the runner alongside a small river and eventually takes them to the sea shore at the Boat Lagoon.  This route is extremely picturesque almost completely uninterrupted by traffic, giving the opportunity to see many long tail boats, a prawn farm, traditional fishing trawlers and finishing at the well known Boat Lagoon.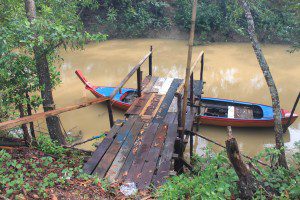 There is another route we recommend, you can make as short or as long as you wish.  If you are truly in hard core training mode, you can run all the way along this road to Patong (approximately 15 Kms away) and for most of the way you will see very little traffic.  This route is full of contrasts, starting at a traditional Thai temple taking you through rubber plantations, wetlands with water buffalo, past the very un-thai British International School (modeled on the design of Dulwich College in London).  It then continues through typical local Thai villages and past one of the many golf courses easily accessible from Sumalee Boxing Gym.  This is to mention but a few of the sights that can be seen along this route.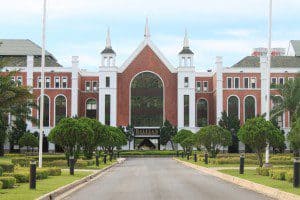 If want an opportunity to train Muay Thai in unspoilt rural Thailand, Sumalee Boxing Gym is the place for you.