By Dr Lynne Miller
Jordan 'Deachkalek' Coe is a Sumalee sponsored fighter from Maddiston in Scotland. He originally trained at Carnage Muay Thai and first visited our camp in Phuket in July 2012 on the recommendation of the owner of another gym in Scotland.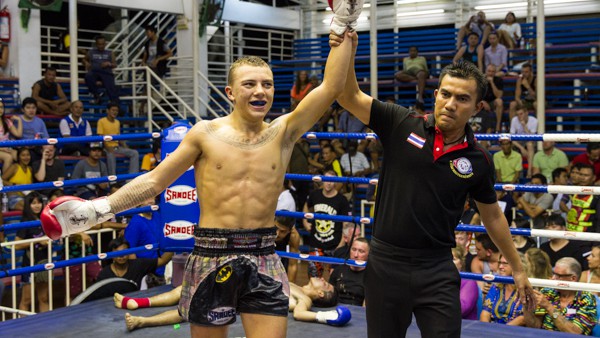 Jordan 'Deachalek' Coe is a Sumalee sponsored fighter from Maddiston in Scotland. He originally trained at Carnage Muay Thai and first visited our camp in Phuket in July 2012 on the recommendation of the owner of another gym in Scotland.
Although he only stayed for two weeks in 2012, Jordan took on his first full rules Thai Fight against a French opponent fighting out of Rawai Muay Thai. He won this fight by TKO in round two and impressed us as being a hard working and committed young fighter.
From his very first visit, Jordan felt very much at home training at Sumalee Boxing Gym.  He couldn't wait to get back and on the second occasion stayed with us for all of his summer vacation lasting two months. During this stay he was given his fighting name 'Deachalek' in honour of 'Deachkalon Sor Sumalee', his Khru at that time.  Jordan also learnt a traditional Esaan dance from Deachkalon and this is now firmly embedded in his entrance routine. During this longer stay at the gym Jordan had three full Muay Thai rules fights, winning all of them confidently.
At only 17 years of age it was clear that Jordan had a great future ahead of him. He demonstrated massive potential and had a keen knowledge of the sport. Enduring long term Muay Thai training in Thailand is not only about strength and technical ability.  It requires much more than this in order to adapt to the new, often harsh training environment. It also requires a resolve to succeed no matter what obstacles are put in front of you.  We felt Jordan had what it takes.  We started negotiations concerning a full time sponsorship with the gym, but since he was only 17 at the time it was important for him to return to the UK to finish his education.
When Jordan returned to the UK in 2013 he had not only successfully completed his studies, but also had a few significant fights under his belt arranged by his coaches at Carnage Muay Thai.  His opponents included Daniel McGowan (Petchyindee Academy) and Reece Thomson (Mungkorn Dam Sidyodtong). His last fight in the UK took place in Grangemouth Town Hall, his home territory.
When Jordan arrived with us as a full time sponsored fighter in June 2014 he was pumped and ready to go.  However, it was not all plain sailing.  Although he had a strong win against Malaysian Champion, Qhalid Saripan, he experienced a number of losses as well.  After a string of three losses we were concerned about the impact that Jordan's weight cutting routine was having on his performance overall.  In particular, we noticed a significant decrease in his stamina.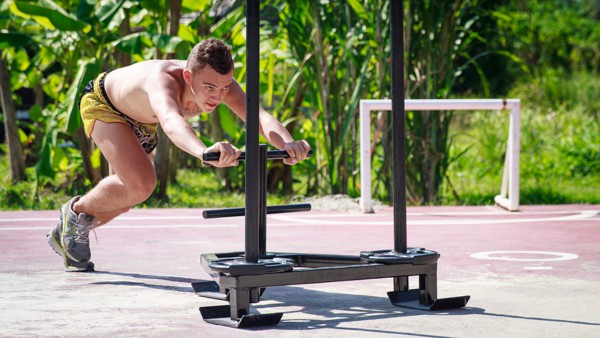 We decided to bring on board SBG Performance & Nutrition to look not only at Jordan's weight cutting strategy, but to assess his diet overall. The SBG coach worked in conjunction with the Sumalee Ringside Restaurant to assess every aspect of Jordan's diet. After an initial consultation the team created a tailor made diet, which takes into account his high intensity training, and his need to maintain a steady weight. Our coach also introduced a Strength and Conditioning program with a view to increasing Jordan's power.  Last but not least, Parinya Sumalee, our new Head Trainer, took over responsibility for Jordan's Muay Thai training program. Parinya now closely monitors his Muay Thai training and has assigned sparring/training partners within our team to work on areas that they agree needs improvement.  He has been working particularly closely with Khru Tuy (Wanmeechok), a former Ratchadammnern Champion.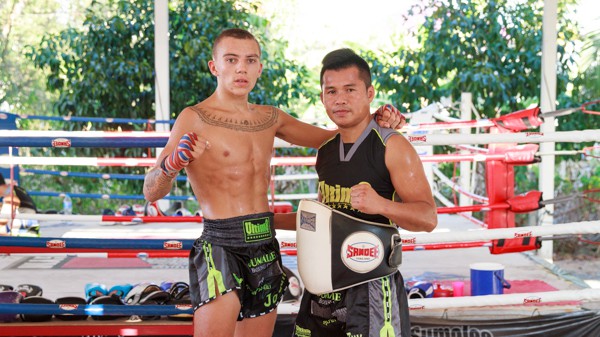 Following these changes Jordan has been unstoppable.  He is currently undefeated in his last five fights, winning 4 of them by knockout/TKO.
Since becoming a sponsored fighter with Sumalee Boxing Gym, in less than a year he has fought in Phuket several times, Pattaya, Kedah (Malaysia), Langkawi (Malaysia) and Koh Samui.  The pinnacle of his achievement so far, I am more than sure he would agree, was to fight at the legendary Lumpinee Boxing Stadium in Bangkok.  Lumpinee (alongside Ratchadamnern) is the Holy Grail for most Muay Thai fighters. Opportunities to appear there are rare for farang (foreigners) and it is in recognition of his ability and the regard with which he is held that he has been able to achieve this is such a short a space of time.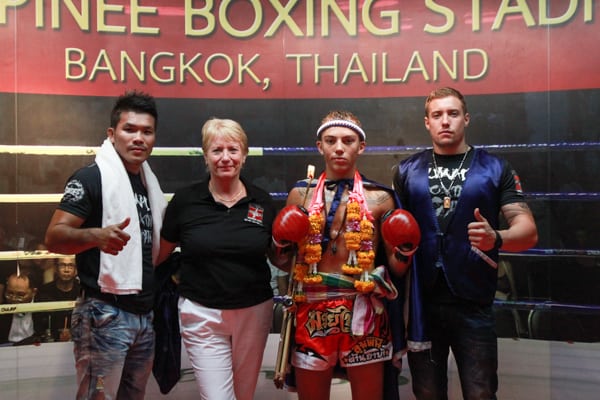 At Lumpinee Stadium on Friday 1st May Jordan fought Dillon Croushorn who represented AKA Thailand. Dillon was a much older (29 years) and a more experienced (79 fights) fighter. This didn't faze Jordan who was very much in command from the moment he stepped in the ring. His entrance was a crowd stopper and had the seasoned Thai spectators on their feet from the start.  They wanted to know who this whippersnapper was!  He won the fight (KO Round 4) to a roaring applause with a number of Bangkok Muay Thai grandees scrabbling to know more about him after the fight.
We have no doubt whatsoever that this is just the start of a remarkable career for Jordan.  We are extremely proud of what he has achieved with the help of Carnage Muay Thai and Team Sumalee. He already has bouts lined up in the UK in June ('Clydebank Blitz 2' VS Alexis Font) and on the next 'Z1 International' event being held in Kuala Lumpur in November.  There are unconfirmed reports that the headline fight on this show will be one of the biggest names in Muay Thai.
Follow Sumalee Boxing Gym on Facebook, Twitter and Instagram to get all the latest news on Jordan's remarkable journey.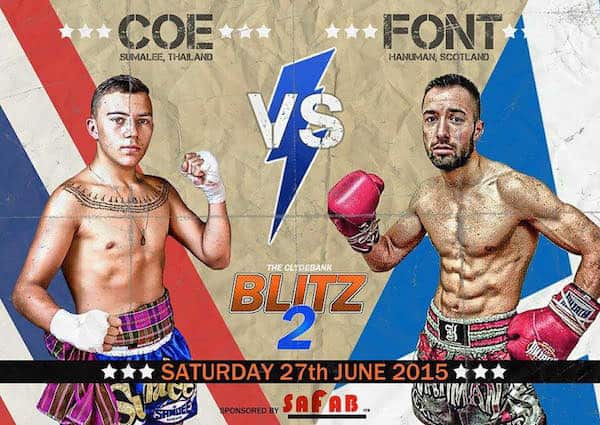 Saturday June 27th
The Clydebank Blitz 2
Playdrome Leisure Centre
Abbottsford Road
Clydebank
G81 1PA