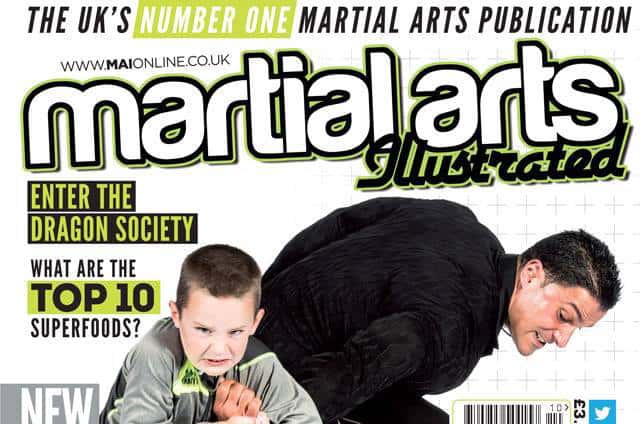 Back in March the camp was visited by Anuj Bahri (Trayvale Travels/Muay Thai Holidays), David Lewis (Independent UK) and Stan 'Diamond' Prescott (Martial Arts Illustrated) during the Trayvale Travels Media Tour of Thailand. The trio visited many gyms during their time on Phuket but we were keen to show them what life is like for us near the East Coast of the island, far from the maddening crowd.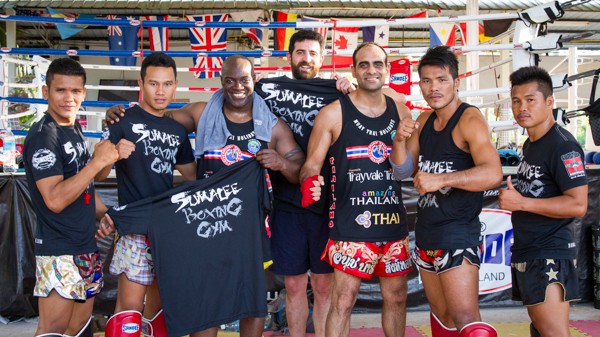 After an evening in our on-site accommodation I took the guys to visit a local beauty spot, they trained in a group session of Muay Thai with our trainers, had a taste of the local cuisine, as well as the opportunity to socialise with our fighters outside of the gym. Stan recalled his time here in Part 2 of his Thailand Travelogue, featured in the October edition of Martial Arts Illustrated Magazine. Here's what he had to say about our camp.
It was now Saturday Morning and as was routine by now it was yet another early start in order to travel to the final gym we would be training at on Phuket island and in fact the whole trip. Sumalee Boxing Gym is a relative newcomer to the Thai-boxing gym scene, opening its doors for business in 2012. During that time it has established itself as one of Thailand's premier training facilities.

The atmosphere there was electric with great energy, no doubt partly down to the coaches who were lively and funny. The gym's brainchild and owner, Lynne Miller who is a doctor of Psychology as well as owning a Research and Marketing company in the UK who was a real mother like figure to everyone. This care and attention I feel really helped to create a great sense of camaraderie in the camp. The accommodation facilities were on site. I was quite surprised to see how beautiful the rooms were. The whole complex which was surrounded by lush countryside was a great set up that boasted a swimming pool, communal area, sports pitch, ringside restaurant and even a business centre. The Pro-shop was well stocked with all the training gear you needed, especially by the brand Sandee, who also happened to sponsor Sumalee and some of it's fighters. I could see that a great deal of thought and care had gone into Sumalee Boxing Gym.

With a little tour of the local area including a big hike up to a waterfall to help us unwind it was back to the gym for a lovely meal then a short rest before a great session of pad-work and sparring. There was a great deal of fun and laughter in that session and yet we still put in a tough shift. Later that same evening Lynne took us out to eat and we all got a chance to socialise with the training team. Talking to some of them I came to see just how successful they had been as fighters, and now this was put to good use in their careers as Thai boxing coaches.
You can read the full two-part article in the September and October editions of Martial Arts Illustrated, or download digital issues for your desktop, smartphone or tablet device.