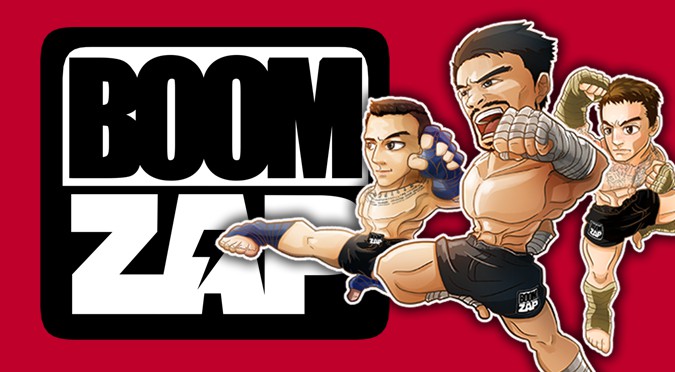 Sumalee Boxing Gym are extremely excited to announce our newest sponsor- Boomzap Entertainment! Boomzap Entertainment is a casual games developer and publisher based in Southeast Asia. Founded in 2005, Boomzap has developed and released over 40 titles on various platforms.
Our relationship with Boomzap began in 2012 when Co-founder and Technical Director, Allan Simonsen, and his family first visited the camp. They joined us from their home in Singapore, just a short flight away. At this point the camp was only 6 months old and Allan and his family had never trained Muay Thai before, let alone stayed at a training camp. Despite this everyone picked up the basics quickly, and, after two weeks of hard training and a visit to the local stadium, they quickly felt like part of the Sumalee family.
Allan returned just 6 months later. This time he was joined by fellow co-founder and Creative Director of Boomzap Entertainment, Christopher Natsuume. Chris has been in the game industry for over 20 years and has been involved with the creation of over 50 games including producing the original Far Cry with Crytek Studios (gamers will understand).
Accompanied by his wife, son and daughter, it was fantastic to see the entire family taking part in training and trying something new. Chris is based in Japan and has since visited the camp many times during his travels and has progressed well.
Boomzap Entertainment is famous within the industry for working out of virtual offices. With over 30 members of staff spread across 10 countries it makes sense, but working from home you can imagine it's easy to let the gym slip by. With that in mind Chris and Allan developed an annual fitness allowance for their staff whereby the could get free gym memberships, or a training holiday. As you can imagine most were intrigued by the idea of a training holiday and jumped at the chance to spend some real-time with their colleagues.
In late 2013 we were visited by Allan and 7 members of the Boomzap staff from the Philippines and Singapore. For most it was their first time training martial arts but they embraced the experience and got stuck in, even asking me to create a training video to remember their time in Phuket. I also took them for a session at the nearby Anthem Wakepark which went down a storm. Who wouldn't want to see their work colleagues wipeout in spectacular fashion?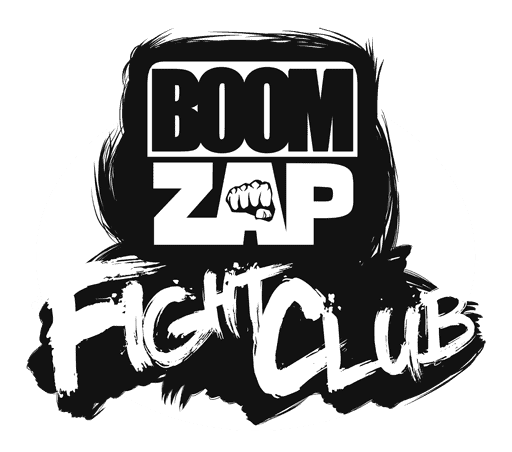 Late last year the Boomzap team took steps to create their first self-published games under the brand Boomzap Fight Club, so named because of the team's mutual love of martial arts. Boomzap Fight Club will be developing strategy and fighting games exclusively for mobile platforms. To launch the brand Boomzap sponsored a White Collar Boxing Event at the Vanda Boxing Club in Singapore which Allan took part in.
Boomzap Fight Club has released two games under the new banner- Pillage People and Super Awesome Quest (which I'm playing through as we speak) with talk of a martial arts based game possibly coming in the future. If it's anything like their back catalogue I'm sure it will be extremely popular.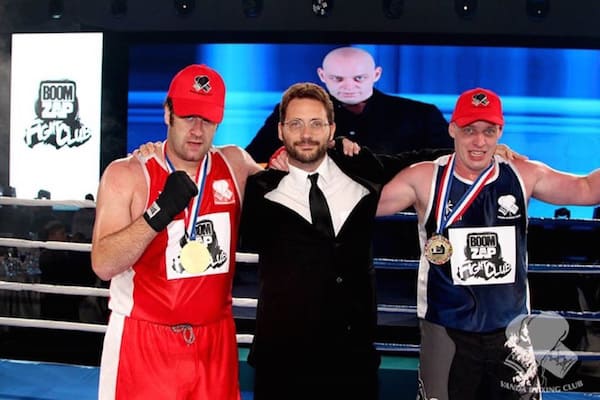 Now in 2015 we are extremely pleased to add Boomzap Entertainment to our key sponsors alongside Sandee Boxing and Ultim8 FightWear. To celebrate our new partnership Boomzap artist, Karen Manalastas, created these fantastic renditions of our fighters and trainers. The likeness is uncanny! Who knows… maybe we'll see their characters making a special appearance in the Boomzap world at some point? I'd play that game.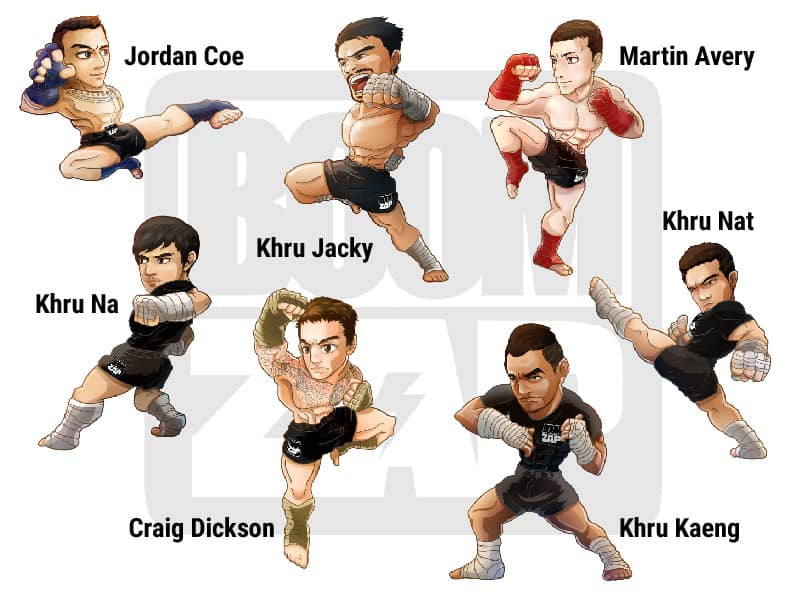 Super Awesome Quest is available to download now!
iTunes App Store: https://bit.ly/SAQiSumalee
Google Play Store: https://bit.ly/SAQgSumalee
Amazon App Store: https://bit.ly/SAQaSumalee