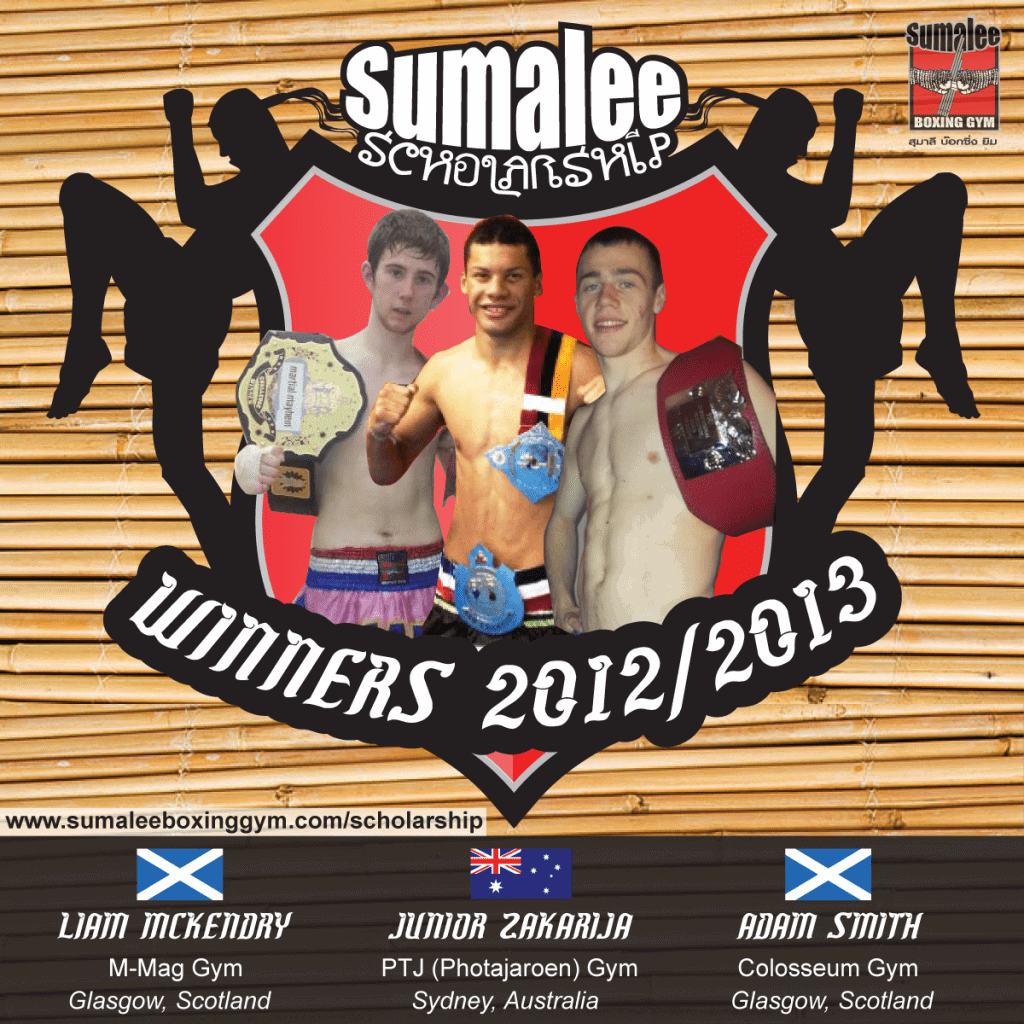 Adam, Junior and Liam submitted excellent entries and were selected from over 50 suitable applicants from around the world. They were selected by our team based on the high standard of their entries, their dedication to Muay Thai and of course, their performance in the ring. Each of these lucky nak muay will join us for two months, benefiting  from free accommodation and training.  They will also be given the opportunity to compete in full Muay Thai rules competition. Read on to find out more about each of our winners!
---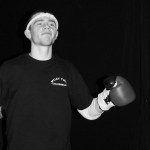 Name: Adam Smith
Age: 19
Country: Scotland
Height:  178 cm (5'10")
Weight:  65 kg ( 143 lbs)
Record: 16W-2L-0D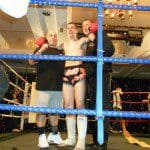 Adam has been training Muay Thai for 5 years. He originally began training because of bullying at school, he wanted to gain confidence and the ability to defend himself. He immediately fell in love with the sport and committed himself to it fully. Adam started fighting at junior level and won silver medal in the Scottish Junior Championships in 2010 and soon after began competing at amateur and pro-am level. He describes 2012 as his most successful year so far, it saw him travelling to England to fight a highly ranked fighter for a British title. He narrowly lost the fight on points but was happy with his performance. He was also named "Scottish Amateur Fighter Of The Year 2012".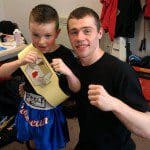 Adam's trainer at Colosseum Gym describes his attitude as "First class, and he gives 100% in everything he does". His aim is to become a professional fighter and eventually to teach Muay Thai. He believes coming to train at Sumalee Boxing Gym is the perfect chance to progress. Adam was chosen for this scholarship because of his excellent entry and because his presence and confidence in the ring were very impressive. Adam has never traveled to Thailand to train and we are honoured to provide him with the opportunity.
---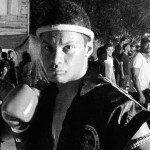 Name: Junior Zakarija
Age: 17
Country: Australia
Height: 184 cm (6′)
Weight: 81 kg (178 lbs)
Record: 5W-3L-0D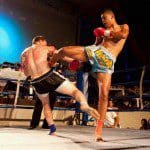 Junior has been athletic since a young age, competing at high level rugby league since his early teens. For the past 3 years he has been training and fighting Muay Thai out of PTJ Muay Thai Gym in Sydney and said "I love the sport, the art and the respect amongst fighters that are involved". His trainer describes Junior as "well natured, a quick learner and a hard worker". In 2012 he obtained an amateur state title, local title.  He believes his main strengths to be his right kick and his heart.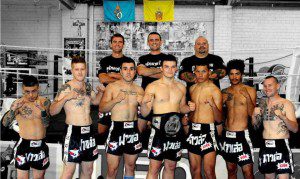 Having recently finished school, Junior is excited to take a break from studies to focus on his training. He  says this trip will be great for his personal development and will be a stepping stone to a professional fighting career. Our team thought he submitted a mature competition entry, had natural technique and agreed that he's got a fantastic right kick!
---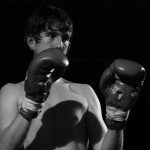 Name: Liam Mckendry
Age: 17
Country: Scotland
Height: 194 cm (6'4″)
Weight: 73 kg (160 lbs)
Record: 8W-6L-0D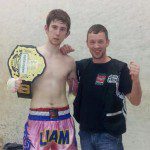 Our final winner, Liam, has trained Muay Thai at M-Mag gym in Glasgow under the tutelage of Mescho Dunko for 3 years. He quit the football team he had regularly played for over  many years so he could spend more time at the gym, where he now helps with instruction. Liam is extremely tall for his age and has often had to fight opponents who are older and more experienced because of this. Mescho describes him as "well respected by not only all the members of our gym, but the whole of the Scottish Muay Thai scene".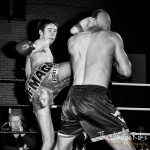 Liam hopes to test his limits during his time at the camp and to see if he has what it takes to fight as a professional under full Muay Thai rules. In his entry to the scholarship he showed not only passion for the sport, but a desire to pass on anything he is taught to youngsters who train at his gym. He has shown a great thirst for learning and a humble attitude. On top of this, after watching him in the ring, our team agreed he showed agility, heart and a tactical mind. We look forward to meeting you and all of our winners!
---
If you think you've got what it takes to train with us in Phuket, Thailand, click here to find out more!